YaYa Diaby DE/EDGE Louisville | NFL Draft Profile & Scouting Report
YaYa Diaby DE/EDGE Louisville
NFL Draft Profile & Scouting Report
Last Updated:

04/17/2023

Draft Year:

2023

40 time:

4.51 seconds (98%*)

Age:

24.3

DOB:

05/30/1999

Bowl Invite:

Senior Bowl

Measurables:

Height:

6-3 (32%*)

Weight:

263 (39%*)

Hands:

10 3/8 (73%*)

Arm:

33 7/8 (57%*)

Span:

80 4/8 (50%*)

Forty:

4.51 (C) (98%*)

Ten Yard:

1.56 (C) (94%*)

Vertical:

37 (C) (88%*)

Broad:

120 (C) (77%*)

(C)

- NFL Combine

(P)

- Pro Day

(O)

- Other

(HS)

-Estimated from High School Combine

For an explanation of how the (HS) data is calculated see

this article

*Percentile calculated on how any given stat would rank at the NFL combine historically in the player's position group (Higher value represents better perfomance).
Last Updated:

04/17/2023

Draft Year:

2023

40 time:

4.51 seconds (98%*)

Age:

24.3

DOB:

05/30/1999

Bowl Invite:

Senior Bowl

*Percentile calculated on how any given stat would rank at the NFL combine historically in the player's position group (Higher value represents better perfomance).
Overall Rating:

83.2 / 100

Game performance weighted rating
Tackling:

63%
Pass Rush:

80%
Run Defense:

81%

Overall Rank:

#122

Position rank:

#23

College Games:

33

College Snaps:

1126

Grade:

ESPN RATING: 77/100

Grade:

247 RATING: 87/100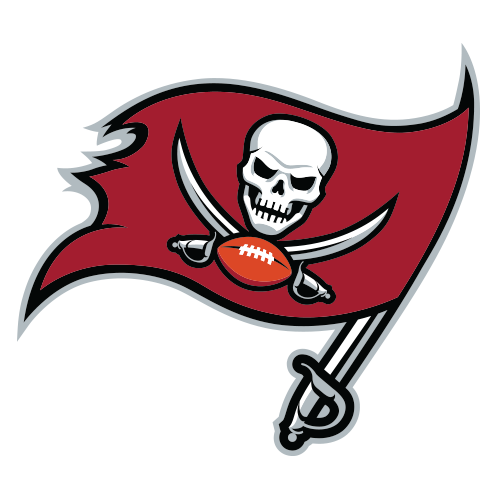 Drafted: ROUND: 3 - Pick Number: 82 (TB)
Draft Profile: Bio
YaYa Diaby wasn't ranked by any scouting services so went the JUCO route and ended up at the Georgia Military College where in addition he made 7 sacks and 20 TFLs. After two years there he joined Louisville after receiving offers from a number of big schools.

In 2020 as a junior Diaby saw action in 8 games and played a total of 245 snaps for the Cardinals. He recorded 13 tackles, 3 assists, while adding 10 stops. As a pass rusher, he added 14 total pressures, which included 14 QB hurries, on the season.

As a senior for the Cardinals in 2021 Diaby played in 13 games and took part in 429 snaps. He recorded 30 tackles, 8 assists, while adding 25 stops. As a pass rusher, he chalked up 22 total pressures, and 18 QB hurries, 2 QB hits, and 2 sacks.

In 2022 as a second-year senior Diaby played in 12 games and contributed on 452 snaps. He recorded 14 tackles, 8 assists while making 14 stops. As a pass rusher, he produced 31 total pressures, which included 16 QB hurries, 6 QB hits, and an impressive 9 sacks on the year.
Scouting Report: Strengths
YAYA Diaby is an outstanding athlete who backed up this reported athleticism at the combine where he ran a 4.51 forty and had a 120 Broad jump along with a 37-inch vertical - all elite for the position
Made Bruce Feldman's Freak's List - ranked #85. He wrote, "Diaby has emerged as a solid player, making 39 tackles and three TFLs in 2021. The 6-5, 280-pound senior with the 8-1 wingspan can really move for a big man, topping out at 20.8 mph on the GPS. His vertical jump is in the mid-30s and he broad-jumps 9-11. His bench press also is up to 385 pounds."
Very strong with impressive raw power - able to win with a dominating bull rush
Diaby is a high-motor pass rusher who shows a good feel for countering, and has the functional strength to bounce off tackles and close on the quarterback with second effort.
Plays with some good balance and body control, showing off a nasty spin move to counter his speed, with the natural instincts to know when to use it.
Diaby explodes off the line with a quick first step, with agile feet to counter inside and closing burst to finish plays.
Delivers a strong punch and uses his hands to shed blocks to make plays in the hole or outside the box. Uses lower-body strength to anchor inside.
Combines excellent power with initial quickness, but one of his best attributes are his violent hands, which he uses with impressive precision.
His long limbs and strong core strength allow him to power through blockers, and he has the flexibility to loop inside and get home on twists.
Scouting Report: Weaknesses
Despite having two years in junior college and a further three at Louisville he still is a raw player who never has produced in a way you would hope given his athletic ability
Never out of a play, but can get out of control and work himself away from the action.
Straight line pass rusher - without the change of direction ability to counter. Often if his first move fails so does he
Struggles to maintain a square stance when sliding along with blocks
Doesn't have a lot of pass-rushing tools beyond speed and pure power
Tight lower body means he doesn't look fluid especially when moving laterally
At the combine he checked in much lighter than billed - he was 280lbs last year but weighed just 260lbs
Plays a little high resulting in him losing leverage battles and giving ground in run defense
Can improve his ability to handle double-team challenges
Scouting Report: Summary
There is no doubting YaYa Diaby's athletic ability which is sky-high - he's got the elite speed and power you look for in a pro edge rusher. He, however, after checking in at 260lbs is a bit of a tweener, who doesn't have the experience or the lateral movement skills to play as an OLB and is too small to play as a classic DE.

Despite this his measurables along with decent but not great college production will still be enough to generate demand for his services as a high-upside speed rusher, albeit one who at least early on plays in a situational role.
Expect Diaby to last no longer than the fourth round of the 2023 NFL draft and if given the requisite time to develop could become an effective pass rusher at the next level.
YaYa Diaby percentiles vs other Defensive End's
(NFL Combine historically - higher value represents better perfomance)
Update - 04/17/2023
YaYa Diaby's 1.56 10-yard split at 263 lbs was simply ridiculous as was his 4.51 forty. Georgia OLB Nolan Smith's 1.52 10-yard is highly impressive but he's 25 lbs lighter. Diaby's other drills also tested super high - all in the 95th percentile for his position. He earned himself some serious money with that performance!
How other scouting services rate YaYa Diaby (Overall Rank)
All Scouts AverageOverall Rank
112.8
All Scouts AveragePosition Rank
29.0