Brian Robinson Jr. RB Alabama | NFL Draft Profile & Scouting Report
Brian Robinson Jr. RB Alabama
NFL Draft Profile & Scouting Report
Overall Rank:

#103

Position Rank:

#6 (RB)

40 time:

4.51 seconds

Height:

6-1

Weight:

226

Hands:

9 6/8

Arms:

32 1/8

Span:

77 3/8

Date of Birth:

03/22/1999

Age:

23.4

Pro-Day Results
Overall Rating:

82.4 / 100

Game performance weighted rating
Rushing:

93%
Receiving/Hands:

63%
Pass Blocking:

52%
Run Blocking:

58%

DRAFT PROJECTION:

4th

Position rank:

#6

College Games:

51

College Snaps:

1276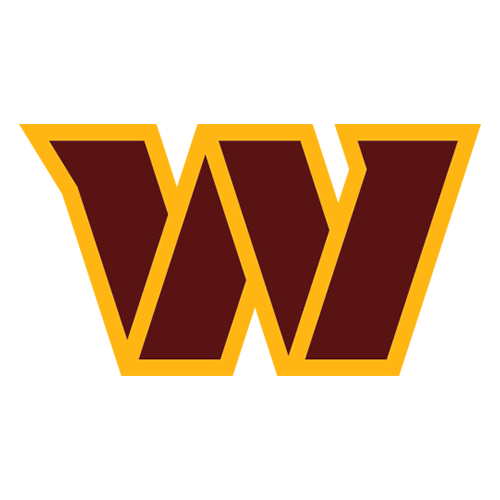 Drafted: ROUND: 3 - Pick Number: 98 (WSH)
Draft Profile: Bio
Brain Robinson Jr. was a top-level national running back prospect from Hillcrest High School in Tuscaloosa who was rated as a unanimous four-star recruit and one of the top-10 players in Alabama in the 2017 recruiting cycle and the state's top running back prospect after running for 990 yards on 161 attempts with 18 rushing touchdowns as a senior. He predictably signed for Alabama and wasn't extensively featured for his first four years where he sat behind Damien Harris and Najee Harris but still managed to showcase his talent in spot duty. His best year was in 2020 when he ran for 482 YDs with an average of 5.3yds per carry.

After a long wait, the now senior Robinson finally was handed the starting job and chalked up 1071 YDs with 14 TDs and a 4.8 AVG. He also had 32 receptions and 268 YDs through the air. Robinson exploded onto the national stage where Robinson gained 204 yards on 26 carries, good for 7.8 yards per attempt. Seven of his runs were for double-digit yardage and 11 of them gave Alabama first downs against Cincinnati in Cotton Bowl. He earned All-SEC First Team honors from the conference coaches and also picked up second-team All-SEC recognition from the Associated Press.
Scouting Report: Strengths
Has ideal height weight and length for the role as traditional power work horseback in the NFL - really looks the part
Has good burst to and through the hole. A patient runner with good vision and burst for the cutback. Squares his shoulders and can knock the defender back onto his heels. Good leg drive and forward lean to gain extra yardage after contact.
Is patient and waits for holes to open up and follows his lead blocker without hesitation
Very safe and sure-handed - didn't fumble once in in 2021
Uses his size and power to drive defenders backward and has a nose for the endzone - scoring 29 TDs in limited action for Alabama
Well-built with a thick frame and powerful lower body which keeps his legs pumping through contact. Patient behind the line of scrimmage, allowing blocks to create openings, and looks for cutback lanes with accurate vision. Hits the hole hard and runs with power to get the tough yards and a physical attitude. Has a quality stiff-arm and happily breaks arm tackles
Balanced runner maintains low pad level and has the power to keep moving after initial contact.
Fights for extra yardage and is reliable in short-yardage situations.
Has good vision to find the hole and get North-South. Gets a good initial push and always seems to be falling forward for a positive gain. A hard runner with a workhorse-type back mentality.
No history of injury. Not many miles on the clock - unlike many other college backs that seem almost done by the time they enter the NFL
Scouting Report: Weaknesses
Poor acceleration and takes too long to get up to full speed and
Robinson rarely breaks into the secondary the longest rush of his college career went for 37 yards
Not overly explosive, lacks a special burst. Minimal open-field moves and lacks great vertical speed. Tends to dance too much and is indecisive at the line of scrimmage.
Lacks a true burst through the hole and elite speed to break away or get to the corner against NFL defenses.
Hasn't got a lot of experience as he's only had one year being a featured back
Not an accomplished receiver - mainly used as a dump-off safety valve although his hands are decent
Hasn't really been featured as either a run or pass blocker and in the limited action hasn't been particularly productive. Will need to improve at the next level
Scouting Report: Summary
Brian Robinson Jr. is a quality NFL prospect who offers a particular skill set at the next level. He has all the attributes of a classic power/short-yardage back combined with a nice running instinct and natural moves. He however doesn't seem to have the elite speed that you need to be an NFL three-down back. The combine will be important for Robinson to set scout's minds at ease. He also isn't an accomplished blocker and so will enter the league relatively unpolished.
His performance in the Cotton Bowl may have changed how scouts view Robinson - from a short-yardage back - to a player NFL teams can build their running game around, and as a result, may now hear his name called in the second or third round of the 2022 NFL Draft.
How other scouting services rate Brian Robinson Jr. (Overall Rank)
All Scouts AverageOverall Rank
105.3
All Scouts AveragePosition Rank
9.0