Isaiah Spiller RB Texas A&M | NFL Draft Profile & Scouting Report
Isaiah Spiller RB Texas A&M
NFL Draft Profile & Scouting Report
ROLE:

Work-Horse Back

Last Updated:

04/30/2022

Draft Year:

2022

40 time:

4.63 seconds (27%*)

Age:

22.4

DOB:

08/09/2001

Measurables:

Height:

6-0 (76%*)

Weight:

217 (61%*)

Hands:

8 5/8 (17%*)

Arm:

31 3/4 (70%*)

Forty:

4.63 (P) (27%*)

Vertical:

30 (C) (7%*)

Broad:

114 (C) (22%*)

(C)

- NFL Combine

(P)

- Pro Day

(O)

- Other

(HS)

-Estimated from High School Combine

For an explanation of how the (HS) data is calculated see

this article

*Percentile calculated on how any given stat would rank at the NFL combine historically in the player's position group (Higher value represents better perfomance).

NFL Combine & Pro-Day Results
ROLE:

Work-Horse Back

Last Updated:

04/30/2022

Draft Year:

2022

40 time:

4.63 seconds (27%*)

Age:

22.4

DOB:

08/09/2001

*Percentile calculated on how any given stat would rank at the NFL combine historically in the player's position group (Higher value represents better perfomance).

NFL Combine & Pro-Day Results
Overall Rating:

86.9 / 100

Game performance weighted rating.
Click the links below to view how player ranks vs other prospects.
Rushing:

85%
Break Tackles:

77%
Receiving/Hands:

72%
Pass Blocking:

41%
Run Blocking:

44%

DRAFT PROJECTION:

2nd - Mid

Overall Rank:

#45

Position rank:

#2

College Games:

35

College Snaps:

1547

Grade:

ESPN RATING: 84/100

OVR Rank:

#23

Pos Rank:

#6

State Rank:

#19

Grade:

247 RATING: 92/100

Grade:

RIVALS RATING: 5.9 (97%)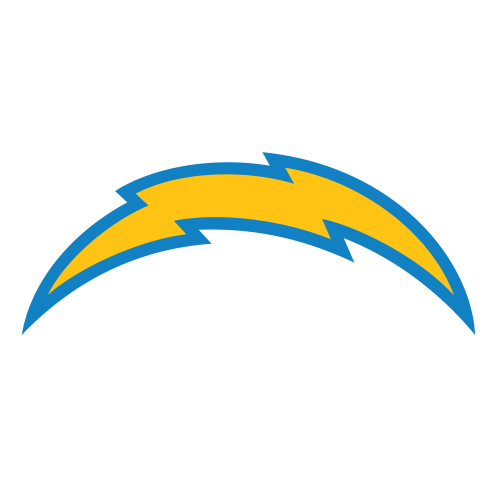 Drafted: ROUND: 4 - Pick Number: 123 (LAC)
Draft Profile: Bio
Isaiah Spiller played high school football in Texas and was given a four-star recruiting grade from ESPN. He was awarded a place on the Under Armor All-American team and ranked as First Team All-Texas by Dave Campbell's Texas Football after chalking up 1,493 yards and 20 touchdowns in his senior year.
Spiller decided to stay local and joined Texas A&M. As a freshman he made an immediate impact leading the team with 946 rushing yards and 10 touchdowns which led Texas A&M coaches to name Spiller the team's Offensive Newcomer. He also made the 2019 SEC All-Freshman Team

Spiller's success continued into 2020 as logged 5.5 yards per carry while running for 1,036 yards and 9 TDs and was named to the All-SEC First Team.
2021 was more of the same as Spiller had notched up 1011 yds at a 5.6 average which led to him being named as one of 16 semifinalists for The Earl Campbell Tyler Rose Award.
Scouting Report: Strengths
Well-built with a thick frame and powerful lower body which keeps his legs pumping through contact. Patient behind the line of scrimmage, allowing blocks to create openings, and looks for cutback lanes with accurate vision. Hits the hole hard and runs with power to get the tough yards and a physical attitude.
Very physical runner; keeps his legs churning on contact. Rarely goes down with the first hit. Lowers shoulder into defenders and shows pure determination with natural running skills to break free and stiff-arm and spin move to dodge tacklers.
Does not possess top breakaway speed but we haven't seen him caught from behind
Surprisingly quick for a big back and turn on a dime once a hole opens up
Natural instinctive runner who regularly makes would-be tacklers miss at the second level through change of direction and head fakes
Nice soft hands - rarely drops a pass
Solid receiver in the flat, capable of running through tackles on the edge to move the chains. Flexible enough to catch passes thrown behind him.
Difficult to bring down one-on-one in space, regularly sidesteps would-be tacklers and uses offhand to use oncoming defenders' momentum against them without slowing down significantly.
In the passing game has demonstrated the ability to track the ball over his shoulder. Good flexibility and balance to adjust to the poorly thrown pass. Good vision and patience for screens.
North-South runner with good leg drive and physicality.
Scouting Report: Weaknesses
Not a quick-twitch athlete and is forced to gear down too much. Not very loose throughout his frame; looks tight redirecting. Will dance and leave his feet instead of taking what's there.
Must improve both his pass protection skills and his run blocking skills - which are both only average
Has a very limited route tree in the passing game - will have a lot to learn in the NFL
While Spiller is a powerful workhorse back he is pushed back by bigger lineman more often than you would like
Loses momentum when he gears down to change direction and it takes him a few steps to accelerate back to full speed. Appears indecisive; will dance too much at the line of scrimmage. Lacks natural playmaking ability.
Scouting Report: Summary
Spiller is traditional power work horseback with decent speed, a ton of natural instincts in the running game, both inside and outside, and a decent feel for the passing game. He'll need to improve as a blocker in the pros and also could do refining his route tree as a receiver, but other than that will likely develop into an excellent pro who could dominate at the next level. Ten years ago Spiller would likely be a high first-round pick, but with lower demand for big pro backs, he may struggle to break the first round in the 2022 NFL Draft.
We have him graded as one of the best backs in this year's class and a likely first-day starter.
Isaiah Spiller percentiles vs other Running Back's
(NFL Combine historically - higher value represents better perfomance)
How other scouting services rate Isaiah Spiller (Overall Rank)
All Scouts AverageOverall Rank
71.7
All Scouts AveragePosition Rank
3.0