Isaiah Spiller RB Texas A&M Scouting Report
Position rank: 1
40-yard dash time: 4.45-seconds
Height: 6-1, Weight: 215 lbs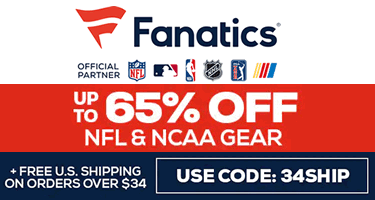 Texas A&M coaches named Spiller the team's Offensive Top Newcomer after leading the team with 946 rushing yards and 10 touchdowns. SEC coaches recognized Spiller with a place on the SEC All-Freshman team. After opening the season with the first of six 100+ yard games, he had a season-best performance as Texas A&M dealt Florida their first defeat of the year. Spiller racked up 174 yards while his 2 scores were the first of three multi-touchdown games in 2020. On his own, Spiller racked up 1,036 rushing yards, which was third in the SEC. Spiller's performances earned him first-team All-SEC honors while he was named a semifinalist for the Doak Award and Earl Campbell Tyler Rose Award.
He's the kind of player ten years ago would be a high first round pick, but with less demand for big pro backs he will struggle to break the first round.
Strengths
Well-built with a thick frame and powerful lower body which keeps his legs pumping through contact. Patient behind the line of scrimmage, allowing blocks to create openings, and looks for cutback lanes with accurate vision. Hits the hole hard and runs with power to get the tough yards and a physical attitude.
Very physical runner; keeps his legs churning on contact. Rarely goes down with the first hit. Lowers shoulder into defenders and shows pure determination with natural running skills to break free and stiff-arm and spin move to dodge tacklers.
Does not possess top breakaway speed.
Solid receiver in the flat, capable of running through tackles on the edge to move the chains. Flexible enough to catch passes thrown behind him.
Difficult to bring down one-on-one in space, regularly sidesteps would-be tacklers and uses offhand to use oncoming defenders' momentum against them without slowing down significantly.
Demonstrated the ability to track the ball over his shoulder. Good flexibility and balance to adjust to the poorly thrown pass. Good vision and patience for screens.
North-South runner with good leg drive and physicality.
Weaknesses
Not a quick-twitch athlete and is forced to gear down too much. Not very loose throughout his frame; looks tight redirecting. Will dance and leave his feet instead of taking what's there.
Loses momentum when he gears down to change direction and it takes him a few steps to accelerate back to full speed. Appears indecisive; will dance too much at the line of scrimmage. Lacks natural playmaking ability.
How other scouting services rate Isaiah Spiller (Overall Rank)
All Scouts AverageOverall Rank
41.2
All Scouts AveragePosition Rank
5.0