James Cook RB Georgia | NFL Draft Profile & Scouting Report
James Cook RB Georgia
NFL Draft Profile & Scouting Report
Last Updated:

01/10/2022

Draft Year:

2022

40 time:

4.42 seconds (89%*)

Age:

24.0

DOB:

09/25/1999

Measurables:

Height:

5-11 (57%*)

Weight:

199 (15%*)

Hands:

9 3/8 (57%*)

Arm:

30 3/4 (45%*)

Span:

76 4/8 (83%*)

Forty:

4.42 (C) (89%*)

Ten Yard:

1.55 (C) (74%*)

Vertical:

33 (C) (31%*)

Broad:

124 (C) (84%*)

(C)

- NFL Combine

(P)

- Pro Day

(O)

- Other

(HS)

-Estimated from High School Combine

For an explanation of how the (HS) data is calculated see

this article

*Percentile calculated on how any given stat would rank at the NFL combine historically in the player's position group (Higher value represents better perfomance).

NFL Combine & Pro-Day Results
Last Updated:

01/10/2022

Draft Year:

2022

40 time:

4.42 seconds (89%*)

Age:

24.0

DOB:

09/25/1999

*Percentile calculated on how any given stat would rank at the NFL combine historically in the player's position group (Higher value represents better perfomance).

NFL Combine & Pro-Day Results
Overall Rating:

82.4 / 100

Game performance weighted rating
Rushing:

85%
Break Tackles:

80%
Receiving/Hands:

82%
Pass Blocking:

62%
Run Blocking:

69%

Overall Rank:

#104

Position rank:

#5

College Games:

50

College Snaps:

747

Grade:

ESPN RATING: 85/100

OVR Rank:

#29

Pos Rank:

#3

State Rank:

#16

Grade:

247 RATING: 95/100

Grade:

RIVALS RATING: 6.1 (100%)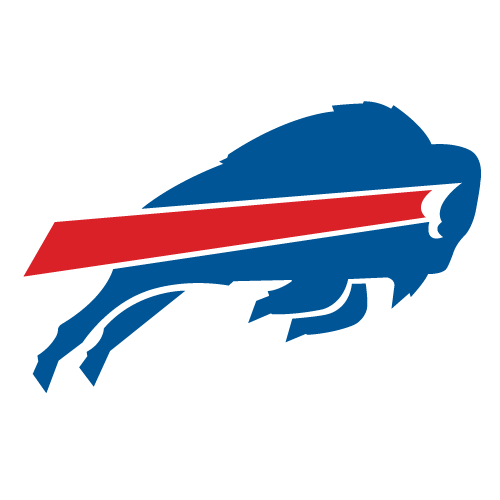 Drafted: ROUND: 2 - Pick Number: 63 (BUF)
Draft Profile: Bio
James Cook was a superstar at Miami Central High School he led them to a 10-4 record as a 2-way player in 2017 as he rushed for 782 yards and 10 TDs on 91 carries while also making three interceptions and two defensive TDs. He also competed in the 100m, 200m, 400m, and shot put for the Miami Central track team and is the younger brother of Minnesota Vikings running back Dalvin Cook.
ESPN rated him a four-star prospect, ranked #54 nationally, #3 RB, and #16 in Florida, and as a result, was heavily recruited. He chose Georgia from a wide collection of suiters.
As a freshman Cook played in 13 of 14 games and in limited action was the team's fourth-leading rusher, with 284 yards on 41 carries.
In 2019 as a sophomore in even more limited action finished with 188 yards on just 31 carries.
2020 was more impressive as Cook became the team's second-leading rusher with 303 yards on 45 carries in eight games. He also added 16 catches for 225 yards and became the Bulldogs' No. 4 receiver as a result.
In 2021 Cook broke out and was the Bulldogs' second-leading rusher, with 651 yards on 107 carries (6.1 avg.) and 7 TDs despite only starting three games. He also has 25 catches for 269 yards and four TDs. He was rewarded with a Senior Bowl invite following his impressive final season.
Scouting Report: Strengths
Very well build athlete with elite acceleration to the hole and the speed to run away from linebackers in the open field
Cook is a mismatch for linebackers and receiving skills to dominate as a third-down back in the NFL
Super versatile - can run sweeps to the edge, inside as a power back, can be an outlet receiver, and even lineup out wide as receiver
Very nice consistent soft hands - has the receiving skills of a WR
After three years of under 50 carries, Cook had 101 carries in the regular season He averaged 6.1 yards per tote and scored seven touchdowns on the ground.
An elite stop-start back with impressive lateral agility with home run hitting ability
Quick feet with good vision to pick through defenses. He has solid hands and body control and is a reliable receiver.
Flashes initial burst and good lateral quickness to sidestep defenders or bounce runs outside with very good foot quickness. Displays very good feel as an inside and outside runner and makes sharp cuts - good patience· and footwork to pick through defenses
Shows a burst to beat linebackers to the edge. Can plant his foot in the ground and explode, showing elite straight-line speed
Very few mile on the clock - especially important for running backs in the NFL
Scouting Report: Weaknesses
Not elite in his vision or strength, he has enough all-around game to be a three-down player at the next level
Does not always show a burst in the box, anticipates contact. Can get I turned easily on draws and inside isolation plays, shuffling and failing to restart momentum. The power in his cuts has been inconsistent. Tripped upon first contact.
Does not always read blocks behind pulling guards. He May not be big enough to move piles at the next level and has a tendency to bury his head too soon.
Character concern - Cook was arrested in December 2019 and charged with two misdemeanors: "driving with an open container of alcohol" and driving with "an invalid driver's license." Although nothing has happened since
Poor pass blocker and offers very little - must improve this area of the game to be considered a three-down back
Doesn't have great vision and doesn't always find the holes quick enough before he is taken down
Scouting Report: Summary
Cook is an impressive athlete with lightning quickness, the speed you look for in a back, and fantastic receiving ability - he also is an impressive edge runner who can go the distance any time. After three years of being overshadowed by other Georgia backs, Cook finally has been given a little limelight and he made the most of it in 2021.
He however isn't a perfect prospect and is probably too small to be considered a three-down back at the next level and he can struggle as an interior runner.

We project Cook to be an elite third-down back in the NFL with the chance to be a versatile multi-role player - even playing some slot receiver. Due to his less than ideal size, he'll likely only be selected in the fourth or fifth round of the 2022 NFL Draft, but despite this Cook could be an impact player at the next level.
James Cook percentiles vs other Running Back's
(NFL Combine historically - higher value represents better perfomance)
How other scouting services rate James Cook (Overall Rank)
All Scouts AverageOverall Rank
87.2
All Scouts AveragePosition Rank
5.0