Broderick Jones OT Georgia | NFL Draft Profile & Scouting Report
Broderick Jones OT Georgia
NFL Draft Profile & Scouting Report
SUB-POSITION:

Left Tackle

Last Updated:

03/12/2023

Draft Year:

2023

40 time:

4.97 seconds (94%*)

Measurables:

Height:

6-5 (35%*)

Weight:

311 (37%*)

Hands:

10 5/8 (76%*)

Arm:

34 3/4 (67%*)

Span:

82 6/8 (79%*)

Forty:

4.97 (C) (94%*)

Ten Yard:

1.74 (C) (75%*)

Vertical:

30 (C) (74%*)

Broad:

108 (C) (79%*)

(C)

- NFL Combine

(P)

- Pro Day

(O)

- Other

(HS)

-Estimated from High School Combine

For an explanation of how the (HS) data is calculated see

this article

*Percentile calculated on how any given stat would rank at the NFL combine historically in the player's position group (Higher value represents better perfomance).
SUB-POSITION:

Left Tackle

Last Updated:

03/12/2023

Draft Year:

2023

40 time:

4.97 seconds (94%*)

*Percentile calculated on how any given stat would rank at the NFL combine historically in the player's position group (Higher value represents better perfomance).
Overall Rating:

88.5 / 100

Game performance weighted rating.
Click the links below to view how player ranks vs other prospects.
Pass Blocking:

89%
Run Blocking:

83%

DRAFT PROJECTION:

1st - Mid

Overall Rank:

#17

Position rank:

#3

College Games:

26

College Snaps:

1264

Grade:

ESPN RATING: 91/100

OVR Rank:

#9

Pos Rank:

#1

Grade:

247 RATING: 98/100

Ovr Rank:

#30

Pos Rank:

#3

Grade:

RIVALS RATING: 6.1 (100%)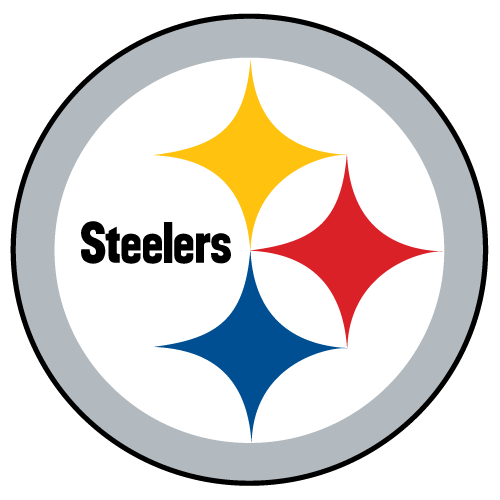 Drafted: ROUND: 1 - Pick Number: 14 (PIT)
Draft Profile: Bio
Broderick Jones from Lithonia High School was rated a 5-star recruit by ESPN and handed a 5-star grade by 247 Sports. He was a two-sport athlete at high school and on the varsity basketball team, helping lead them to the Class 5A Final Four with a 21-10 record (10-3 in Region 5) as a junior - he also earned the Metro Atlanta Montlick & Associates Athlete of the Week in November 2019.

Following high school and a massive recruitment drive, Jones opted to join Georgia.

In 2020 as a freshman Jones saw action in just 2 games and played a total of 25 snaps for the Bulldogs.

As a sophomore in 2021 he played in 11 games and a total of 434 snaps. He conceded 5 QB hurries, one QB hit, and 2 sacks while playing most of his snaps at left tackle.

In 2022 as a junior Jones saw action in 13 games and totaled 805 snaps. He gave up 8 QB hurries, just one QB hit and allowed no sacks while playing at left tackle.
Honors & awards
2022: Associated Press All-SEC First-Team selection
2021: Coaches' Freshman All-SEC Team
2020: Saw his first collegiate action at right tackle in a fourth-quarter drive at South Carolina...also played as a reserve in a win at Missouri.
Scouting Report: Strengths
Has strong arms and a powerful grip, and Jones displays the core strength and leg drive that allows him to create movement at the line of scrimmage.
An agile mover who puts his length to good use, using his hands aggressively and landing solid initial punches. Jones can move to the second level as a run blocker, with the coordination and balance to hit moving targets.
Cerebral player, quick to react to twists and stunts up front, and he shows an excellent understanding of angles when moving out as a run blocker.
Shows a good feel for combo blocks, and he displays good quickness and flexibility when moving to the second level, capable of sealing the back side on reach blocks
In the run game, he explodes off the line of scrimmage and consistently gets out to the second level to do damage.
Possess great grip strength and keeps the grip even when imbalanced
Crazy speed for a tackle - has the skills developed from a basketball background to split out and play tight end
Outstanding Hand/Grip Strength - enables him to be an elite pass protector
Didn't allow a single sack at left tackle in all of 2022
Physical and Finisher Mentality
He's super strong as you would expect for a five-star recruit - able to rag doll defeenders
Smart players with elite spacially awareness
Ability to Act as a Bumper if Left Uncovered
Punishes Interior Defensive Linemen
Elite Core Strength
Uses momentum to fuel violent rotations
High-level flexibility to quickly swivel
Able to match edge rusher's direction changes and quickly stop them in their tracks
Scouting Report: Weaknesses
Has the traits to improve, but Jones gets impatient in his set, lunging and reaching, and generally playing with poor balance at times. Jones is inconsistent with his kick slide.
Needs to work on his technique in pass protection, using more consistent leverage and continuing to move his feet.
As an outside chance to stick at left tackle, but he might actually fit better on the right side or kicking in to a guard spot.
Stops his feet after initial contact, relying on length but allowing the defender to get the corner or spin inside.
Only 22 starts in his entire college career
Does not protect his chest and core, leading to inefficient balance
Leans and bends at the waist, causing balance issues
Technique is not as polished - looks raw
Gets overaggressive at times
Struggles to maintain leverage through and across reps - lacks some drive as a run blocker - much better in pass protection
Too tall off the snap making enabling the defender to win the leverage battle
Needs to bend his knees more - too upright at contact
Scouting Report: Summary
Broderick Jones is probably the best athlete in the entire offensive line class, he's very strong, has elite core strength, cat-like quickness, and has the speed of a tight end. His upside is huge as a pass blocker, however, he isn't nearly as good as a run blocker where he has struggled a little. This is most likely due to the fact that he hasn't played as much as you would like and as a result looks a little raw technically.

Overall Jones is a top-level prospect with serious potential to be a dominant pro player - he'll be a first-round selection in the 2023 NFL Draft.
Broderick Jones percentiles vs other Offensive Tackle's
(NFL Combine historically - higher value represents better perfomance)
Broderick Jones Three Minute Video Review
Courtesy of NFL Draft Buzz contributor Steven Wright
How other scouting services rate Broderick Jones (Overall Rank)
All Scouts AverageOverall Rank
18.5
All Scouts AveragePosition Rank
4.0