Dawand Jones OT Ohio State | NFL Draft Profile & Scouting Report
Dawand Jones OT Ohio State
NFL Draft Profile & Scouting Report
Last Updated:

03/12/2023

Draft Year:

2023

40 time:

5.35 seconds (32%*)

Age:

21.9

DOB:

08/06/2001

Bowl Invite:

Senior Bowl

Measurables:

Height:

6-8 (89%*)

Weight:

374 (100%*)

Hands:

11 5/8 (98%*)

Arm:

36 3/8 (95%*)

Span:

87 7/8 (100%*)

Forty:

5.35 (C) (32%*)

Ten Yard:

1.92 (C) (4%*)

(C)

- NFL Combine

(P)

- Pro Day

(O)

- Other

(HS)

-Estimated from High School Combine

For an explanation of how the (HS) data is calculated see

this article

*Percentile calculated on how any given stat would rank at the NFL combine historically in the player's position group (Higher value represents better perfomance).
Last Updated:

03/12/2023

Draft Year:

2023

40 time:

5.35 seconds (32%*)

Age:

21.9

DOB:

08/06/2001

Bowl Invite:

Senior Bowl

*Percentile calculated on how any given stat would rank at the NFL combine historically in the player's position group (Higher value represents better perfomance).
Overall Rating:

87.3 / 100

Game performance weighted rating
Pass Blocking:

91%
Run Blocking:

96%

DRAFT PROJECTION:

2nd - Top 10

Overall Rank:

#34

Position rank:

#6

College Games:

31

College Snaps:

1654

Grade:

ESPN RATING: 80/100

Grade:

247 RATING: 85/100

Grade:

RIVALS RATING: 5.6 (92%)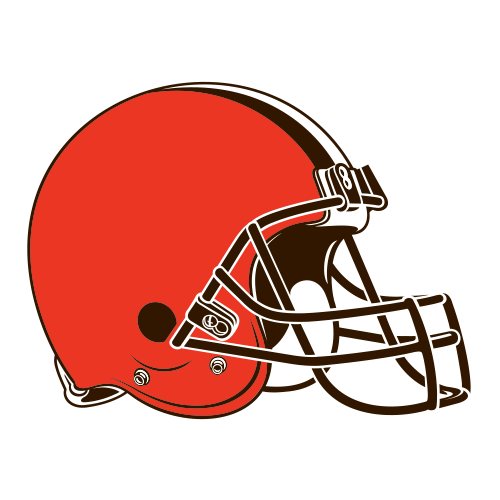 Drafted: ROUND: 4 - Pick Number: 111 (CLE)
Draft Profile: Bio
Dawand Jones was a two-sport star (Basketball and football) at Ben Davis High School and was rated a 4-star recruit by ESPN and handed a 3-star grade by 247 Sports. Following high school, Jones opted to join Ohio State after considering offers from Michigan, Florida, and Auburn.
In 2019 as a freshman, Jones saw action in 4 games and played a total of 90 snaps for the Buckeyes. He allowed no QB hurries, no QB hits, and just one sack while playing at left tackle.

As a sophomore in 2020 he played in just 3 games and a total of 80 snaps. He conceded just one QB hurry, not a single QB hit, and no sacks while continuing to play at left tackle.

In 2021 as a junior Jones saw action in 13 games and totaled 791 snaps. He gave up 7 QB hurries, one QB hit, and 3 sacks while playing at right tackle.

In 2022 as a senior Jones saw action in 11 games and played a total of 693 snaps for the Buckeyes. He allowed 4 QB hurries, no QB hits, and not a single sack while playing at right tackle.
Honors & awards
Earned third-team All-America status (Pro Football Focus) and second-team all-Big Ten Conference honors in 2021 after starting all 13 games for the Buckeyes
Helped Ohio State's offense rank No. 1 in the nation in total offense (561.5) and scoring offense (45/7)
Ohio State's offense also ranked in the Top 5 nationally in 2021 in passing (3rd; 380.9), passing efficiency (2nd; 182.3) and third down conversions (2nd; 52 pct.)
Appeared in six of eight games during the Covid-shortened 2020 season, including getting his first career start – and earning team "champion" status – against Michigan State
In 2019 as a true freshman, he appeared in nine games
Second-team all-Big Ten Conference (media) and third-team by the coaches
Consensus top-15 rated player – regardless of position – in the state of Indiana
A talented two-sport athlete who also excelled on the basketball court
Averaged 17.0 points and 9.0 rebounds per game on the hardwood and had several Division I scholarship offers
Played at Ben Davis for head coaches Mike Kirschner and Jason Simmons
In his first year as a starter in 2017, helped Ben Davis to an undefeated 6A state championship
An Indiana Football Coaches Association Top 50 team selection as a senior
6A All-State selection in 2017 as a junior
Scouting Report: Strengths
Displays good awareness when it comes to reading moving bodies, effectively reacting, and adjusting. Jones also shows a good feel for combo blocks.
Huge offensive tackle - a true mountain of a man at 6-8 and 375 lbs - with a huge 7-5 wingspan. He's pretty close to being in the 100th percentile in all the measurables relative to the NFL combine
Utterly devastating in the run game - has the power blow through lineman creating wide running lanes
Jones plays with a good, wide base in pass protection, allowing him to easily hold up against the bull rush
It's almost comical to watch him deal with smaller blitzing linebackers - we heard one scout remarking that "it's like watching Hulk Hogan Vs Rocky"
He's at his best fighting in a phone booth as a run blocker, where his sheer size and strength, combined with his natural knee bend and leverage, can take over.
In pass protection has the powerful long arms required for a pro left tackle combined with surprising lateral quickness to stay with speed rushers on the edge
Hands are like clubs - has outstanding grip strength and latches on well to defenders without getting too grabby
Effective in space and usually drops his hips to get leverage and sustain against shorter defenders.
Jones does a nice job working with teammates to build the pocket, anchoring against bull rushers, and displaying good awareness against stunts and twists
Scouting Report: Weaknesses
Jones seems too focused on winning with his hands, too often stopping his feet. He also often plays with poor balance in the run game, lunging into contact rather than sinking his hips and delivering a block.
His foot speed is far from elite and impacts his ability to recover blocks
Defenders use his height against him - often gaining the leverage advantage and getting under his pads
He will be looked at as a pro-LT but has only played a limited number of snaps there - the majority coming on the right side
Leverage is a problem for him, who is not a bad athlete but sometimes can't get low enough when firing off the line to create an initial push.
Protecting on an island will be a challenge against rushers who can dip and bend around the edge. He'll also struggle against good countermoves; Jones often gets into position on his initial set before failing to sufficiently adjust.
Scouting Report: Summary
Dawand Jones is a ridiculous-size human being and has obvious tangibles making him massively desirable as a pro-level left tackle. What makes Jones different from your typical giant-sized prospect is that he's actually a really good player from a technical point of view and has a very well-developed skill set to go along with his raw power - showcased by his dominance in 2022 where he didn't allow a single sack on 419 pass blocks.

Jones is an outstanding pro prospect and is currently generally viewed a 2nd/3rd round prospect, however, given his potential, we consider him worthy of late first-round selection in the 2023 NFL draft.
Dawand Jones percentiles vs other Offensive Tackle's
(NFL Combine historically - higher value represents better perfomance)
Update - 03/12/2023
From NFL.com - Jones is easily the biggest and longest prospect at the Senior Bowl (6-foot-8, 375 pounds). He looked like a mountain of a man on the practice field Tuesday. I have some concerns about the way Jones redirects his weight and keeps his balance against movement up front, but he had a rock-solid performance in his first practice of the week. In both his run-blocking and pass-protection reps, he was effective in using his frame against opponents. The former Buckeye was able to envelop and halt his challengers more times than not.
Dawand Jones Three Minute Video Review
Courtesy of NFL Draft Buzz contributor Steven Wright
How other scouting services rate Dawand Jones (Overall Rank)
All Scouts AverageOverall Rank
51.3
All Scouts AveragePosition Rank
12.0