Jeremy Ruckert TE Ohio State | NFL Draft Profile & Scouting Report
Jeremy Ruckert TE Ohio State
NFL Draft Profile & Scouting Report
Last Updated:

03/28/2022

Draft Year:

2022

40 time:

4.68 seconds (74%*)

Age:

23.1

DOB:

08/11/2000

Measurables:

Height:

6-5 (63%*)

Weight:

250 (38%*)

Hands:

10 1/8 (64%*)

Arm:

32 3/4 (42%*)

Span:

79 2/8 (54%*)

Forty:

4.68 (O) (74%*)

Three Cone:

DNP

Bench:

19 (C) (39%*)

(C)

- NFL Combine

(P)

- Pro Day

(O)

- Other

(HS)

-Estimated from High School Combine

For an explanation of how the (HS) data is calculated see

this article

*Percentile calculated on how any given stat would rank at the NFL combine historically in the player's position group (Higher value represents better perfomance).

NFL Combine & Pro-Day Results
Last Updated:

03/28/2022

Draft Year:

2022

40 time:

4.68 seconds (74%*)

Age:

23.1

DOB:

08/11/2000

*Percentile calculated on how any given stat would rank at the NFL combine historically in the player's position group (Higher value represents better perfomance).

NFL Combine & Pro-Day Results
Overall Rating:

83.3 / 100

Game performance weighted rating
QB Rating When targeted:
112.5
Hands:

81%
Short Receiving:

67%
Intermediate Routes:

80%
Deep Threat:

70%
Blocking:

61%

Overall Rank:

#91

Position rank:

#3

College Games:

47

College Snaps:

1603

Grade:

ESPN RATING: 86/100

OVR Rank:

#7

Pos Rank:

#1

State Rank:

#1

Grade:

247 RATING: 98/100

Grade:

RIVALS RATING: 5.9 (97%)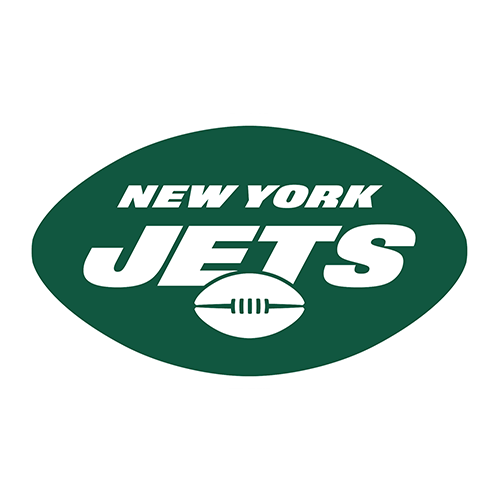 Drafted: ROUND: 3 - Pick Number: 101 (NYJ)
Draft Profile: Bio
Jeremy Ruckert was immense at Lindenhurst High School while putting up 3,133 receiving yards and 37 touchdowns for the Bulldogs and as a result, he was a three-time first-team Long Island selection, a first-team All-USA Today selection, and the New York State Gatorade Player of the Year. He was given a four-star recruiting grade by ESPN, was the No. 31 ranking on the ESPN 300, and was recruited heavily - eventually choosing Ohio State.

Ruckert was never heavily featured in the Ohio offense and finished his college career with only 51 receptions and 590 YDs and 12 TDs. Despite getting few targets the ones he did receive Ruckert he made the most of - and had an overall QB rating when targeted of 134.2.
Scouting Report: Strengths
Nicely built player with ideal height and size for the position combined with an elite catch radius and good but not elite vertical speed
He is a highly competitive player and quickly gets to the perimeter, blocking well in space and at the second level.
Has smooth body control, reliable hands, and natural ball skills to adjust to off-target throws and make the impressive catch - ideal red-zone target. Has only had two drops his entire college career
During 2021 despite being not heavily featured recorded an impressive 110.4 QB rating when targetted
Varies the speed of his route, using hesitation and shoulder fakes to get the defender guessing.
Ruckert is quite versatile- he's been a productive blocker from the Y-alignment, flexed in the slot, and as an F-tight end in the backfield
Good vision to set up blocks and while he isn't quick enough to elude in tight quarters, and takes advantage of a defender leaning to spring for additional yardage.
Very willing blocker who gives his all on every play. Plays with his hand on the ground when necessary as a run blocker
Soft hands he hasn't been given very many targets but he certainly made them count. Surprisingly skilled s a one-handed catcher- highlight real material
Flashes good to very good tracking and overall body control to make catches outside of his frame
Gets a quick release off the line. Dips his shoulder and shows some savvy 8 as a route runner to avoid contact with defenders g to get into his route.
Among his better attributes. Gains a quick, clean release and has enough speed to challenge deep.
Quick feet and good balance to create separation on stick and post routes.
Scouting Report: Weaknesses
Not a great athlete who will dominate defenders with speed, explosion, or leaping ability. Could do with adding a few more pounds in the weight room to hold up against NFL players
Ruckert has not been heavily featured in the Ohio State passing game - in four years has only logged 590 YDs
High cut frame and limited power in hands prevent a top blocking grade. Really not a well-developed pass blocker - is regularly beaten by edge rushers outside as well as inside by bullrushes. Struggles in one on one assignments
Does not have a well-developed route tree - probably a function of his limited targets at Ohio State
Inconsistent with his release off the line of scrimmage.
Scouting Report: Summary
If Jeremy Rucker could have the recruiting process over again we are sure he wouldn't pick Ohio State as he hasn't been given an opportunity to produce in the passing game. NFL teams will probably look at Ruckert who has good potential as a receiver who can excel as a possession receiver in the short to intermediate area and especially as a red-zone target.

Ruckert has a lot of what you would look for in an NFL tight end - he's got impressive soft hands with an equally impressive catch radius and good - but not great speed - as well as a nice feel for the receiving game, however, Ruckert is limited as a blocker - in particular as a pass blocker where he is regularly blown up by defenders, and his run blocking is only average.
We rate Ruckert as a likely fourth-round selection in the 2022 NFL Draft who hopefully will end up a better pro than a college player.
Jeremy Ruckert percentiles vs other Tight End's
(NFL Combine historically - higher value represents better perfomance)
How other scouting services rate Jeremy Ruckert (Overall Rank)
All Scouts AverageOverall Rank
84.1
All Scouts AveragePosition Rank
4.0