Logan Hall DE Houston | NFL Draft Profile & Scouting Report
Logan Hall DE Houston
NFL Draft Profile & Scouting Report
SUB-POSITION:

DT 3-TECH

Last Updated:

04/30/2022

Draft Year:

2022

40 time:

4.88 seconds (35%*)

Age:

23.7

DOB:

04/22/2000

Measurables:

Height:

6-6 (89%*)

Weight:

283 (88%*)

Hands:

9 5/8 (37%*)

Arm:

32 3/4 (33%*)

Span:

79 1/8 (27%*)

Forty:

4.88 (C) (35%*)

Shuttle:

4.44 (C) (48%*)

Ten Yard:

1.73 (C) (10%*)

Vertical:

30 (C) (16%*)

Broad:

105 (P) (6%*)

Three Cone:

7.25 (C) (49%*)

Bench:

25 (P) (61%*)

(C)

- NFL Combine

(P)

- Pro Day

(O)

- Other

(HS)

-Estimated from High School Combine

For an explanation of how the (HS) data is calculated see

this article

*Percentile calculated on how any given stat would rank at the NFL combine historically in the player's position group (Higher value represents better perfomance).

NFL Combine & Pro-Day Results
SUB-POSITION:

DT 3-TECH

Last Updated:

04/30/2022

Draft Year:

2022

40 time:

4.88 seconds (35%*)

Age:

23.7

DOB:

04/22/2000

*Percentile calculated on how any given stat would rank at the NFL combine historically in the player's position group (Higher value represents better perfomance).

NFL Combine & Pro-Day Results
Overall Rating:

87.4 / 100

Game performance weighted rating.
Click the links below to view how player ranks vs other prospects.
Tackling:

80%
Pass Rush:

87%
Run Defense:

78%

DRAFT PROJECTION:

2nd - Top 10

Overall Rank:

#36

Position rank:

#11

College Games:

46

College Snaps:

1539

Grade:

247 RATING: 81/100

Grade:

RIVALS RATING: 5.4 (89%)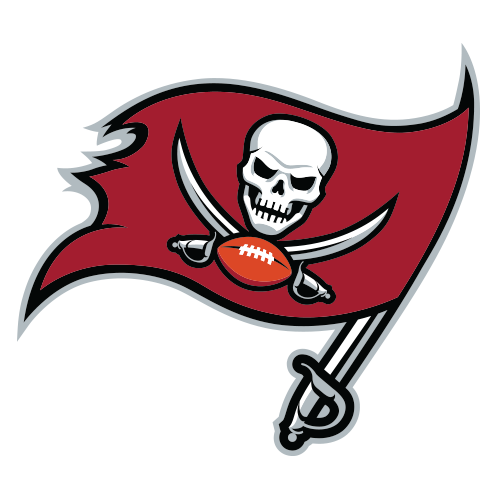 Drafted: ROUND: 2 - Pick Number: 33 (TB)
Draft Profile: Bio
Logan Hall was a three-star recruit by 247Sports after recording 38 solo tackles, 16 assisted tackles, and 10 tackles for loss as a senior at high school. He signed with Houston over Colorado State, Toledo, and Tulsa.

In 2018 as a freshman Hall was active in 13 games but made little impact. However, in 2019 he played in 12 games and made three starts at defensive tackle while logging 14 tackles 2.0 tackles for loss, and half a sack with two pass breakups.

In 2020 Hall played in 12 games, made three starts at defensive tackle, and logged 14 tackles, 2.0 tackles for loss, 4 QB hits, 13 QB hurries, and one sack with two pass breakups.
In 2021 Hall finally was handed the starting role following the departure of Payton Turner to the NFL draft and had a major impact. He chalked up 47 tackles, 13 tackles for loss,7 QB hits, 16 QB hurries, and 7 sacks. He was awarded with a first-team All-AAC selection for his senior year play.
Scouting Report: Strengths
Fantastic athlete with impressive size (6-6 and close to 280 lbs) - Has elite speed - his coaches report him being faster than Payton Turner who hit out 21.5 MPH on the GPS and Hall is even quicker
Hall has remarkable physical gifts and incredible length as an interior pass rusher (6'5 1/2" with 33 3/8" arms and an 80 1/4" wingspan)
Has the versatility to line up as a 3-technique and line up on the edge
A natural pass rusher with elite speed and impressive interior pass-rushing moves. Has an excellent swim move as well as a quality counter spin
Has very heavy, violent hands and a very strong anchor which enables him to dominate blockers in pass protection
Good not great quickness and change of direction agility. Chases, using a long spin move to clear blocks. Low, strong off the line.
Sacks and pressures are the product of hustle. Gives effort on every play. Holds the point with length and very long arms and a strong upper body.
Very strong and powerful and has an elite bull-rush and effortlessly forces guards back into the QB
Flashes nimble feet to chase running backs and mobile quarterbacks to the sideline when lined up at end. Spins off blocks to get back into the play.
Elite change of direction skills for a man of his size
Flashes strength at the point of attack with active, violent hand use. Forceful with his upper body to defeat blocks. Strong hustle player.
On Bruce Feldman's Freaks List -- "The 6-7, 275-pound Hall was unblockable in spring ball. He's added about 35 pounds in the past three years and is a 375-pound bencher and 365 in the clean."
Plays with leverage at the point of attack whether inside or outside. Keeps eyes in the backfield when inside; moves linemen to either side with strong hands.
Joined in 2018 as a 225-pound defensive end. Bulked up over the years to become more of an interior player and hasn't lost any speed
An unnamed NFL scout at the senior bowl said "Hall showcased a lightning first step and offensive linemen have not been able to stay in front of him."
Scouting Report: Weaknesses
Average athletically with average straight-line speed and tight hips. Not a natural bender. Lacks secondary pass-rush moves.
May be tall for an interior lineman and struggle with leverage
Needs to improve his hand movement - sometimes struggles disengaging
Has had limited playing time- with only one full year as a starter at Houston
Stands up well against the run but is very pursuit-conscious and will take unneeded wide angles.
Sometimes has no answer if his first move doesn't work - needs to develop more of a counter
Could be regarded as a bit of a tweener - too big to play at edge but not big enough to be considered a full-time DT
Not always the first player off the snap, even when lined up over the ball, but his length, effort and short-area quickness still pressures double teams and helps penetrate gaps.
Scouting Report: Summary
Hall is an amazing athlete possessing an elite combination of strength, height, long arms, and ridiculous speed as well as change of direction skills. He also is a natural run defender who seems to spend half his game in the backfield - he's just too powerful for most interior linemen to handle. His upside is immense and has the skills to be elite at the NFL level - he, however, represents a bit of a risk as his playing time at Houston has been limited, and has only had a single year as a full-time starter. In addition, NFL teams may struggle to find a perfect spot for him to play and isn't a natural fit in most defensive systems

We look at Logan Hall as a developmental prospect but with quite possibly the highest upside of anybody in the class and well worth a second-round selection in the 2022 NFL Draft.
Logan Hall percentiles vs other Defensive End's
(NFL Combine historically - higher value represents better perfomance)
How other scouting services rate Logan Hall (Overall Rank)
All Scouts AverageOverall Rank
46.2
All Scouts AveragePosition Rank
12.0