Boye Mafe DE/EDGE Minnesota | NFL Draft Profile & Scouting Report
Boye Mafe DE/EDGE Minnesota
NFL Draft Profile & Scouting Report
Overall Rank:

#60

Position Rank:

#14 (DL)

40 time:

4.53 seconds

Height:

6-4

Weight:

255

Hands:

9 6/8

Arms:

33 3/8

Span:

81 2/8

Date of Birth:

11/03/1998

Age:

23.10

NFL Combine & Pro-Day Results
Overall Rating:

85.9 / 100

Game performance weighted rating
Tackling:

78%
Pass Rush:

93%
Run Defense:

74%

DRAFT PROJECTION:

2nd - Late

Position rank:

#14

College Games:

42

College Snaps:

1086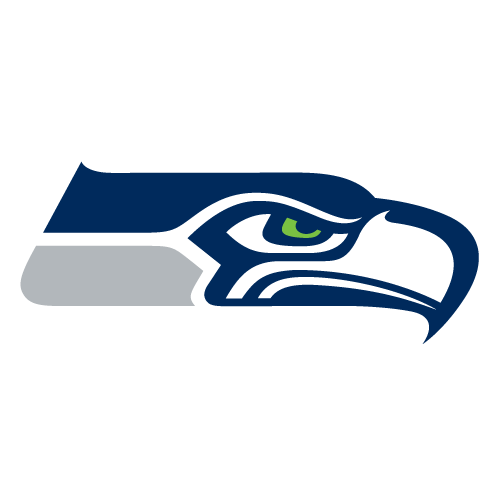 Drafted: ROUND: 2 - Pick Number: 40 (SEA)
Draft Profile: Bio
Mafe Boye went to Hopkins High School where as a senior he made 78 tackles, 10 tackles for loss, and four sacks. He earned KARE 11 All-Metro Defense honors and received All-State Second Team Defense honors. He was rewarded by 247 sports with a three-star grade. He was offered a scholarship from Minnesota as 6'3″, 218-pound defensive player with no obvious playing position.

After redshirting his freshman year in 2017 he played in 10 games in 2017 and finished with 12 tackles. In 2019, he appeared in 13 games and totaled 14 tackles, 3.5 tackles for loss, 17 total QB pressures, and three sacks. In 2020, he appeared in six games and chalked up 27 tackles, 5.5 tackles for loss, with 15 pressures and 4.5 sacks.

In 2021 as, a senior - now 50 pounds heavier than when he left high school he appeared in 12 games and had an impact year. He logged 34 tackles, ten tackles for loss, a huge 42 total QB pressures, and seven sacks.
He was handed an array of honors for his impressive senior year 2022: Boye was an Academic All-Big Ten player, an All-Big Ten Second Team selection, an All-Big Ten Third Team selection, and was a Senior Bowl participant who earned the award as the National Team Player of the Game.
Scouting Report: Strengths
Fast in a straight line. Excellent wide and .bull rushes when he's first off the snap.
Good lateral agility to elude. Plays on the balls of his feet and shows enough balance and flexibility to quickly turn and pursue laterally and downfield. A mountain of athletic talent worthy of developing.
Boye has put on more than 50 pounds since arriving at Minnesota and weighs 263 now, up from 260 last year. Mafe (4.5 sacks in six games in 2020) says he did a lot of single-leg work this offseason in hopes of improving his footwork.
Incredible violent hands at the point enable him to dominate blockers
Possesses accurate snap anticipation and timing to beat blockers off the edge.
Made Bruce Feldman's Freaks list at #17 -- "His weight-room numbers are impressive; now the key is to take a guy who has vertical jumped 40.5 inches, broad jumped 10-6, run the 40 in 4.57 and power cleaned 400 pounds to make a lot more plays on the field."
Despite being a pass-rushing specialist has elite speed and lateral agility to have a major impact as a run defender
Constant motor and never takes a snap off
Has the ability to cover backs in the flat - has some natural cover skills
Has excellent flexibility to get down low at the POA
Challenges inside with quickness and strong hands. A run-and-chase defender who can leave a mark.
Offers some versatility, rushing from a two-and three-point stance with the playing speed to stand up in space. Flashes strength as a bull rusher and his energy doesn't plateau.
Tremendous explosion; accelerates low with power. Relentless blindside pursuit; tracks down ballcarriers across the field.
Flashes nimble feet to chase running backs and mobile quarterbacks to the sideline when lined up at end. Spins off blocks to get back into the play.
Had a huge Senior Bowl - logged two sacks, a forced fumble, and three tackles for a loss. That performance led Mafe to being named the Senior Bowl's National Player of the Game.
Scouting Report: Weaknesses
Has had trouble against the run - doesn't have an answer if blockers directly target him
Not instinctive as a run defender and is often late to the ball carrier after getting caught out with double moves
Mafe looks like he has a little hip stiffness when trolling through rushes
Not very tall for the position - with limited overall length
Plays tall and gets upright off the snap. Wins with upper-body strength and needs to focus on leverage.
Not always the first player off the snap, even when lined up over the ball, but his effort and short-area quickness still pressures double teams and help penetrate gaps.
Mostly stands up well against the run but is very pursuit-conscious and will take unneeded wide angles.
Mafe is a little unpolished as a pass-rusher. He doesn't have a developed set of tools and wins with speed, strength, and violent hands, but is lost if he has to rely on technique
Scouting Report: Summary
Mafe Boye has been rocketing up draft boards since his impressive Senior Bowl outing. He has an elite combination of athletic talent - he's super fast and quick and ridiculously strong and has put up excellent pass-rushing numbers in 2021. He however is still quite raw as an overall player and needs to develop a more refined technique as a pass rusher since he'll be less likely be able to dominate athletically at the next level. Boye also is only an average run defender and will need to improve his ability to diagnose plays better if he is going to become a successful pro.

Boye currently projects as a second or third-round prospect in the 2022 NFL Draft - who will be looked at as a developmental prospect and will likely start early as a pass-rushing specialist and ultimately become a three-down starter for a team willing to give him the necessary time to hone his skills.
How other scouting services rate Boye Mafe (Overall Rank)
All Scouts AverageOverall Rank
44.9
All Scouts AveragePosition Rank
10.0