DeWayne McBride RB UAB | NFL Draft Profile & Scouting Report
DeWayne McBride RB UAB
NFL Draft Profile & Scouting Report
Last Updated:

04/05/2023

Draft Year:

2023

40 time:

4.52 seconds (64%*)

Age:

21.10

DOB:

07/08/2001

Measurables:

Height:

5-10 (36%*)

Weight:

209 (38%*)

Hands:

9 1/2 (64%*)

Arm:

30 5/8 (42%*)

Span:

73 1/8 (29%*)

Forty:

4.52 (O) (64%*)

Three Cone:

DNP

Bench:

20 (P) (55%*)

(C)

- NFL Combine

(P)

- Pro Day

(O)

- Other

(HS)

-Estimated from High School Combine

For an explanation of how the (HS) data is calculated see

this article

*Percentile calculated on how any given stat would rank at the NFL combine historically in the player's position group (Higher value represents better perfomance).
Last Updated:

04/05/2023

Draft Year:

2023

40 time:

4.52 seconds (64%*)

Age:

21.10

DOB:

07/08/2001

*Percentile calculated on how any given stat would rank at the NFL combine historically in the player's position group (Higher value represents better perfomance).
Overall Rating:

84.0 / 100

Game performance weighted rating
Rushing:

84%
Break Tackles:

86%
Receiving/Hands:

46%
Pass Blocking:

55%
Run Blocking:

51%

Overall Rank:

#97

Position rank:

#6

College Games:

30

College Snaps:

846

Grade:

ESPN RATING: 73/100

Grade:

247 RATING: 82/100

Grade:

RIVALS RATING: 5.5 (90%)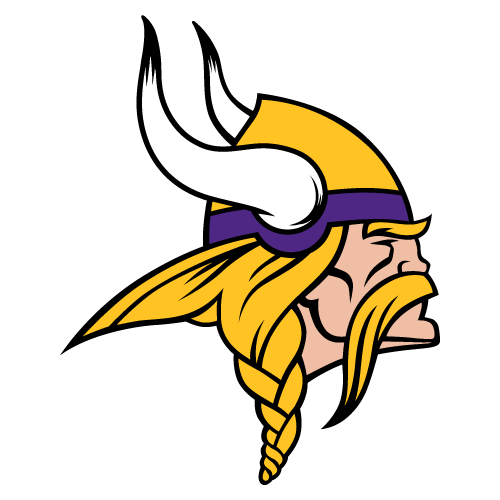 Drafted: ROUND: 7 - Pick Number: 222 (MIN)
Draft Profile: Bio
DeWayne McBride from Vanguard High School was rated a 3-star recruit by ESPN and handed a 3-star grade by 247 Sports. Following high school, McBride joined UAB.

In 2020 as a freshman McBride saw action in 6 games for the Blazers as he ran for a solid 439 yards on 47 attempts for an outstanding 9.3 yards per carry, with 4 TDs, with no fumbles. As a receiver he made no receptions for no yards.

As a sophomore in 2021 he played 13 games. and rushed for an outstanding 1366 yards on 204 carries for an outstanding 6.7 ypc, with 13 TDs, with 4 fumbles. In the passing game he pulled in just 3 receptions for 19 yards.

In 2022 as a junior McBride saw action in 11 games for the Blazers. He ran for an outstanding 1702 yards on 233 attempts for an outstanding 7.3 ypc, with 19 TDs, with 5 fumbles. As a receiver he made just 2 receptions for 10 yards.
Honors & awards
2022 Walter Camp Second Team All-America
2022 The Sporting New Second Team All-America
2022 Pro Football Focus Second Team All-America
2022 Conference USA Offensive Player of the Year
2021 Doak Walker Award Preseason Watch List
2021 Second Team All-Conference USA
Scouting Report: Strengths
McBride with prototypical size - has been super productive as a college player where he has combined for more than 3000 yards over the past two years
He shows very good balance between the tackles, running behind his pads and packing the power to move a pile. He shows good vision and can exploit cut-back lanes.
Made Bruce Feldman's Freak's List - ranked #93. He wrote, "McBride, who ran for 1,371 yards and 13 touchdowns while averaging 6.72 yards per carry and led the nation with an average of 4.72 yards after contact, cleans 345 pounds and bench-presses 385 and has squatted 550. In addition, he ran the 40 in the low 4.5s."
He's patient, letting blocks develop and then accelerating. He runs with a good forward lean and consistently falls forward
He shows exceptional toughness and good balance running between the tackles, and McBride was excellent when it came to finishing runs.
He's a classic downhill rusher who is a load to bring down when he hits top speed
McBride runs with violence; he's capable of thrashing through tacklers, and he has the natural balance to withstand contact.
Scouting Report: Weaknesses
Experience limited to him running out of the shotgun and pistol formations. Has no experience in a traditional pro offense
Loses momentum when McBride gears down to change direction and it takes him a few steps to accelerate back to full speed.of scrimmage
Really unpolished as a receiver - primarily used as a runner. Has made a ridiculously low 2 catches during 11 games in 2022. Will probably need to leave the field on passing downs
Totally underused as a blocker and his skills are very raw. Will need to be pretty much developed from scratch in this area
Has had issues with ball security - leading to him being a target for ball puches
His speed while good isn't elite and he won't run away from defenders in space
Scouting Report: Summary
DeWayne McBride is a difficult prospect to evaluate. He is an outstanding traditional power back who has put up incredible numbers at the college level and isn't afraid to put his head down and drive through tackles and displays enough speed and quickness to be a serious threat on the perimeter. McBride however is very much a one-trick pony and has no experience as a blocker or a receiver and this really limits his utility in a standard pro offense.

McBride has potential as a pro player but his success will be very much determined by the scheme he ends up playing in. If he is given a chance to be the featured back in a zone scheme he could be a star, if not he could fail to find the field lost in the rotation. Look for him to be selected in the the middle rounds of the 2023 NFL draft.
DeWayne McBride percentiles vs other Running Back's
(NFL Combine historically - higher value represents better perfomance)
Update - 04/05/2023
McBride was reported to be sitting out combine drills after he suffered a hamstring strain training but is expected to "do everything" during his March 22nd pro day.
DeWayne McBride Three Minute Video Review
Courtesy of NFL Draft Buzz contributor Steven Wright
How other scouting services rate DeWayne McBride (Overall Rank)
All Scouts AverageOverall Rank
100.5
All Scouts AveragePosition Rank
9.0