Jalen Pitre CB Baylor | NFL Draft Profile & Scouting Report
Jalen Pitre CB Baylor
NFL Draft Profile & Scouting Report
ROLE:

Slot/Nickel Zone CB

Last Updated:

02/21/2022

Draft Year:

2022

40 time:

4.46 seconds (64%*)

Age:

24.5

DOB:

06/03/1999

Measurables:

Height:

5-11 (41%*)

Weight:

198 (72%*)

Hands:

9 (42%*)

Arm:

30 5/8 (31%*)

Span:

73 4/8 (40%*)

Forty:

4.46 (P) (64%*)

Shuttle:

4.18 (C) (47%*)

Vertical:

35 (C) (36%*)

Broad:

119 (P) (30%*)

Three Cone:

6.74 (C) (84%*)

Bench:

16 (C) (64%*)

(C)

- NFL Combine

(P)

- Pro Day

(O)

- Other

(HS)

-Estimated from High School Combine

For an explanation of how the (HS) data is calculated see

this article

*Percentile calculated on how any given stat would rank at the NFL combine historically in the player's position group (Higher value represents better perfomance).

NFL Combine & Pro-Day Results
ROLE:

Slot/Nickel Zone CB

Last Updated:

02/21/2022

Draft Year:

2022

40 time:

4.46 seconds (64%*)

Age:

24.5

DOB:

06/03/1999

*Percentile calculated on how any given stat would rank at the NFL combine historically in the player's position group (Higher value represents better perfomance).

NFL Combine & Pro-Day Results
Overall Rating:

86.4 / 100

Game performance weighted rating.
Click the links below to view how player ranks vs other prospects.
QB Rating When targeted:
58.1
Tackling:

74%
Run Defense:

98%
Coverage:

82%
Zone:

72%
Man/Press:

80%

DRAFT PROJECTION:

2nd - Late

Overall Rank:

#51

Position rank:

#11

College Games:

35

College Snaps:

1700

Grade:

ESPN RATING: 75/100

Grade:

247 RATING: 81/100

Grade:

RIVALS RATING: 5.7 (93%)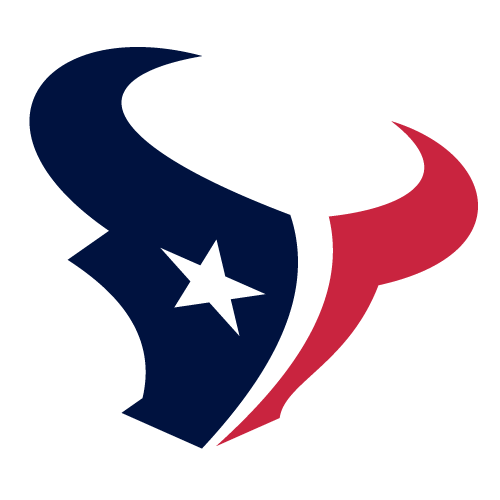 Drafted: ROUND: 2 - Pick Number: 37 (HOU)
Draft Profile: Bio
Jalen Pitre was an All-district defensive back from Stafford (Texas) High School and after an impressive senior year was rated the nation's 73rd-best defensive back prospect in the 2017 recruiting class by ESPN, ranked No. 78 by Scout and No. 126 by 247Sports. He was given a three-star grade and this combined with a knee injury scared off recruiters, still, he managed to get an offer from Baylor - which he gladly accepted.

As a freshman Pitre played in all 12 games with eight starts - he logged 37 tackles, three TFLs, one sack, and one PBU on the season.
The next two seasons he saw less action and as a result, had a limited impact. He however exploded in 2020 as Pitre led the team in total tackles with 60 and tackles-for-loss with 13, was 3rd in the Big 12 and 28th nationally in tackles-for-loss per game (1.44), 3rd on the team in sacks with 2.5, 3rd on the team in interceptions with two (both for touchdowns). He was awarded with a spot on the First Team All-Big 12, an honorable mention for the Big 12 Defensive Player of the Year, and a place on the AP First-Team All-Big 12 as a safety.

While 2020 was impressive 2021 was insane as Pitre put up ridiculous numbers for a DB. He had 75 tackles, with a massive 50 stops, a 61.1 QB rating when targetted, 5 QB sacks, 2 QB hits, and 18 hurries -- all outstanding. Pitre was rightly awarded with a First Team All-Big 12 place, a Big 12 Defensive Player of the Year spot, and was named a finalist for the Thorpe Award, given to the best defensive back in the country.
Scouting Report: Strengths
Pitre is an incredible athlete at the safety position who can do-it-all with elite speed quickness great leaping ability
Has supreme speed and can get to the ball carrier in a flash. Pitre can patrol laterally and regularly blows up screens with outstanding range
Excellent as a short and intermediate zone cover safety
Played the "star" position in Dave Aranda's defense - a hybrid safety that could play outside linebacker in most 4-3 schemes
Takes great angles to the ball carrier and always seems to manage to fight through blocks and make the stp
Very good instincts, especially in the box. Sound and a solid tackler. Takes good angles in pursuit.
Offers a high level of versatility for a coach - on any play he can be used as a linebacker, a pass rusher, a slot safety, or a corner
Pitre were his spatial awareness and natural feel for angles, both in the passing game and in pursuit.
Has a high football IQ and can be trusted to cover tight ends in man coverage
Transitions well from coverage to close on the ball. Strong hands, quick reactions for the interceptions.
He's supremely dangerous and disruptive as a blitzer and has the pass-rushing skills of a top edge rusher
Has the versatility and toughness the coverage skills (of which he showed at the Senior Bowl) to challenge backs and tight ends man-to-man at every level of the field
Has good trajectory assessment on the thrown ball, breaks quickly, and has decent ball skills
Physical run supporter in the Antoine Winfield mold with short-area explosiveness to leave his mark on ballcarriers.
Scouting Report: Weaknesses
Pitre has good but not elite coverage skills - and you wouldn't want him covering speedier receivers deep. He also struggles in man coverage and is much more suited to a zone scheme
Has a cornerback body and needs to continue to get stronger to be more effective shedding blocks.
Needs to get stronger. Too easily lost in the trash
Is probably too small for the role as a hybrid LB safety in the NFL. Will need to put on weight otherwise may run the risk of injuries.
Lowers his shoulder for the big hit rather than wrapping up securely.
Inconsistent getting off of blocks. Can be a step slow to react when a quarterback comes back to his side of the field late in progression.
Pitre is used against the run very often, and often is over aggressive and over-commits.
Scouting Report: Summary
Jalen Pitre has a unique skill set and has been an incredible college player while at Baylor. He is a ridiculously versatile athlete who can do much on the field and is a danger to blow up the play wherever he is. He however may find life difficult at the next level and will likely be looked at as a bit of a tweener - you don't see many 196lb LB/safeties in the NFL. As a result, will be asked to add some weight to his frame - and with this comes the risk of him losing playing speed.

Pitre is a player that given a chance in the right scheme could quite easily become a dominating pro and has a good chance of being selected as high as the second round of the 2022 NFL Draft.
Jalen Pitre percentiles vs other Cornerback's
(NFL Combine historically - higher value represents better perfomance)
How other scouting services rate Jalen Pitre (Overall Rank)
All Scouts AverageOverall Rank
47.5
All Scouts AveragePosition Rank
13.0