Ahmad Gardner CB Cincinnati | NFL Draft Profile & Scouting Report
Ahmad Gardner CB Cincinnati
NFL Draft Profile & Scouting Report
Last Updated:

03/07/2022

Draft Year:

2022

40 time:

4.41 seconds (81%*)

Age:

23.1

DOB:

08/31/2000

Measurables:

Height:

6-3 (97%*)

Weight:

190 (38%*)

Hands:

9 5/8 (73%*)

Arm:

33 1/2 (90%*)

Span:

80 (77%*)

Forty:

4.41 (C) (81%*)

Ten Yard:

1.54 (C) (63%*)

(C)

- NFL Combine

(P)

- Pro Day

(O)

- Other

(HS)

-Estimated from High School Combine

For an explanation of how the (HS) data is calculated see

this article

*Percentile calculated on how any given stat would rank at the NFL combine historically in the player's position group (Higher value represents better perfomance).

NFL Combine & Pro-Day Results
Last Updated:

03/07/2022

Draft Year:

2022

40 time:

4.41 seconds (81%*)

Age:

23.1

DOB:

08/31/2000

*Percentile calculated on how any given stat would rank at the NFL combine historically in the player's position group (Higher value represents better perfomance).

NFL Combine & Pro-Day Results
Overall Rating:

92.9 / 100

Game performance weighted rating
QB Rating When targeted:
27.2
Tackling:

73%
Run Defense:

77%
Coverage:

86%
Zone:

84%
Man/Press:

79%

DRAFT PROJECTION:

1st - Top 5

Overall Rank:

#5

Position rank:

#1

College Games:

36

College Snaps:

2110

Grade:

ESPN RATING: 71/100

OVR Rank:

#201

Pos Rank:

#156

State Rank:

#45

Grade:

247 RATING: 83/100

Grade:

RIVALS RATING: 5.5 (90%)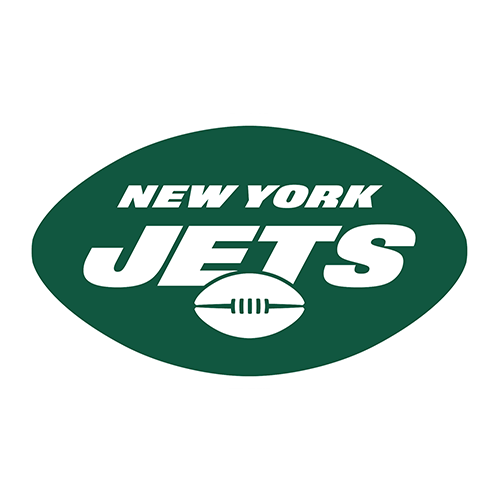 Drafted: ROUND: 1 - Pick Number: 4 (NYJ)
Draft Profile: Bio
Ahmad Gardner who became, known as Ahmad 'Sauce' Gardner - picked up the 'Sauce' nickname when he was 6 years old from his old youth sports coach, Curtez Harris, who told him "To be the man, you have to inherit this sauce."
He was awarded a three-star rating by ESPN coming out of High School after an impressive but not elite high school career and wasn't highly recruited. He did however receive an offer from Cincinnati which he jumped at. Since then 'Sauce' has never looked back.
Gardner started as a freshman and didn't disappoint - he finished the campaign with 31 tackles and 11 passes defended. According to PFF College, Gardner was one of the most frequently targeted DBs in 2019 and recorded a QB rating when targeted of 39.4 - the top among all freshmen across all college football. He was awarded with a spot on the 2019 Football Writers Association of America-Shaun Alexander Freshman All-America Team.

In 2020 as a sophomore Gardner tied for second in the AAC with nine passes defended and tied for fourth with three interceptions in the regular season. In nine starts, he added 28 tackles and shared a sack, and led the FBS with an n elite29.3 QB rating when targeted. He Earned recognition on five All-America teams following the 2020 season.
In 2021 he logged 35 tackles with three interceptions, three sacks, and four breakups and once again led the FBS with an amazing 26.1 QB rating when targeted.
Scouting Report: Strengths
Athletic, tall, strong corner who dominates smaller receivers
Has excellent speed (4.41 at the combine) and possesses a good burst with excellent quickness
Has lockdown corner skills - who sticks to receivers like glue and surrenders a tiny cushion
Never gives up on the play - has a constant motor who patrols sideline to sideline
Trusted in man coverage to lock up the opposing team's top receiver on an island
One of the best press coverage corners in college football over the last three years
Has good ball skills to locate and attack the ball in the air.
Has safety like skills when it comes to defending the run - can even play in the box when pressed
Tough tackler who hits hard and rarely misses a chance to make a stop
Since 2019, he has yet to allow a touchdown, scored three of his own, and has the best-ever career passer rating when targeted of 32.6. Incredible numbers!
Elite instincts and anticipation reads and reacts with discipline. Dangerous with the ball in his hands.
Aware zone cornerback who is also adept in man coverage, flashing physical hand punch at the line and straight-line speed to stay with receivers downfield.
Scouting Report: Weaknesses
Is a bit grabby and has given up a number of penaliies
Hasn't had a lot of experience in a zone scheme -strictly a man/press corner
Has a high backpedal and loses a step in the transition. Plays with good but not elite speed and there are concerns about his ability to handle the truly explosive speedsters in the NFL.
Inconsistent getting off of blocks. Can be a step slow to react when a quarterback comes back to his side of the field late in progression.
Scouting Report: Summary
Gardner is an athletic lanky press corner who's a throwback type player who can get in a receiver's face and dominate. He hasn't surrendered a touchdown in his entire career and has had the best QB rating when targetted in the history of college football and so must be looked at as a potential lockdown corner at the next level. He is also an impact player as a run defender with impressive run defense skills

The only doubt we have about Gardner is his long speed, where the last official time we have for him is a pedestrian 4.74 40 coming out of high school - although weree convinced that his play speed is currently probably in the 4.4s. If Gardner can time in the 4.4's at the combine he will be catapulted to the top of this year's CB class, if he runs in the 4.5's or higher he's likely going to be selected in the middle of the first round of the 2022 NFL Draft.

Gardner is no doubt an impressive talent with elite potential to be a lockdown corner at the next level and we expect Sauce to be a pro-bowler early in his NFL career.
Combine update: -- Gardner's stock is rocketing thanks to an excellent 4.41 official 40 at the combine. This was the only thing potentially holding him back and now he must be the number one ranked corner in the draft.
Ahmad Gardner percentiles vs other Cornerback's
(NFL Combine historically - higher value represents better perfomance)
How other scouting services rate Ahmad Gardner (Overall Rank)
All Scouts AverageOverall Rank
6.0
All Scouts AveragePosition Rank
2.0