Roger McCreary CB Auburn | NFL Draft Profile & Scouting Report
Roger McCreary CB Auburn
NFL Draft Profile & Scouting Report
Last Updated:

03/07/2022

Draft Year:

2022

40 time:

4.50 seconds (48%*)

Age:

23.7

DOB:

02/10/2000

Measurables:

Height:

5-11 (41%*)

Weight:

190 (38%*)

Hands:

9 (42%*)

Arm:

28 7/8 (6%*)

Span:

70 5/8 (25%*)

Forty:

4.50 (C) (48%*)

Shuttle:

4.29 (P) (21%*)

Ten Yard:

1.59 (C) (26%*)

Vertical:

31.5 (P) (6%*)

Broad:

116 (P) (14%*)

Three Cone:

6.96 (P) (45%*)

Bench:

19 (P) (86%*)

(C)

- NFL Combine

(P)

- Pro Day

(O)

- Other

(HS)

-Estimated from High School Combine

For an explanation of how the (HS) data is calculated see

this article

*Percentile calculated on how any given stat would rank at the NFL combine historically in the player's position group (Higher value represents better perfomance).

NFL Combine & Pro-Day Results
Last Updated:

03/07/2022

Draft Year:

2022

40 time:

4.50 seconds (48%*)

Age:

23.7

DOB:

02/10/2000

*Percentile calculated on how any given stat would rank at the NFL combine historically in the player's position group (Higher value represents better perfomance).

NFL Combine & Pro-Day Results
Overall Rating:

89.3 / 100

Game performance weighted rating
QB Rating When targeted:
64.2
Tackling:

76%
Run Defense:

80%
Coverage:

100%
Zone:

90%
Man/Press:

99%

DRAFT PROJECTION:

1st - Late

Overall Rank:

#26

Position rank:

#8

College Games:

42

College Snaps:

2205

Grade:

ESPN RATING: 75/100

Grade:

247 RATING: 87/100

Grade:

RIVALS RATING: 5.5 (90%)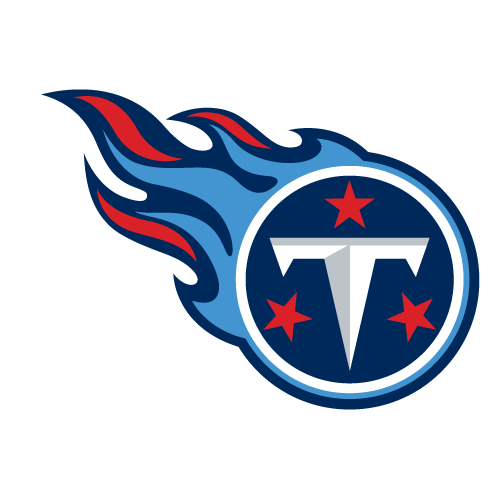 Drafted: ROUND: 2 - Pick Number: 35 (TEN)
Draft Profile: Bio
In his senior season at high school, McCreary logged 8 interceptions and over 100 tackles. However, he was only a three-star recruit in the 2018 class and the 65th-best player at the corner. Despite this setback, he ultimately was offered a spot at Auburn and jumped at the chance to play in the SEC

As a freshman, McCreary didn't see a lot of action and it wasn't until his sophomore season he saw extensive playing time. In that year despite not being a starter he still managed 41 tackles and 10 passes defended and this performance led him to him winning the starting spot for 2020.

Starting all 12 games in the regular season for Auburn, McCreary totaled 49 tackles, 2 tackles for loss, a sack, 2 interceptions, and 14 pass deflections.
As a senior McCreary really started to get the attention of NFL scouts where in 13 games as a starter he played a huge 830 snaps, logging 49 tackles, 2 interceptions, 13 passes defended, and an impressive 57.8 QB rating when targeted - as a result, he received first-team All-SEC recognition and was named a first-team All-American team by The Athletic and made ESPN's and the Senior Bowl's All-American teams.
Scouting Report: Strengths
Decent measurables 6'0" 190lbs with 4.5 speed with nice quickness and smooth loose hips
One of the best man/press corners in college football - able to leave him on an island with the opposing team's best receiver and will not be beaten by double moves
Experience in multiple schemes - happy to play all levels of zone
Nice fluid hips give him the lateral ability to cover sideline to sideline
Tracks receivers perfectly on deep routes - turns his back, runs step for step, and then looks back at the right time to break up the reception
Solid in run defense and Is a strong tackler - skills learned from his experience at safety - could easily still play FS in a pinch
Doesn't tend to bite on play fakes - has the ability to read the quarterback's eyes and the experience to know where the pass is going
Closes to the ball well and possesses the hands to snatch throws away from his frame.
Plays the ball as if it was thrown for him, showing burst back to the ball as well as good timing for the jump ball.
Anticipation skills and explosive, downhill burst could make him a star in a zone-based scheme.
Always seems to find the ball quickly enough to at least get a hand on it. Not afraid to stick his nose into traffic against the run despite his size.
Reads the QB and gets good breaks on the ball. Bigger hitter than his slight frame implies. Closes quickly and generates explosion.
Scouting Report: Weaknesses
Not as tall as you would like and his arm length is os only average limiting him as a red zone jump ball defender
In zone coverage has had problems with comebacks across the middle and will need to work on this area of his game in the NFL
He has good speed but it's not elite and his strides are somewhat short
Needs to get stronger. Too easily lost in the trash. Not a sudden athlete and shows body stiffness when attempting to quickly redirect.
NFL quarterbacks may take advantage of his aggressiveness in man and zone to eye up short routes and go over the top
Has tense ankles and hips with choppy footwork when attempting to redirect and doesn't always look natural changing directions.
Has managed to stay injury-free throughout his college career
Scouting Report: Summary
McCreary was one of the most impressive man cover corners in college football last year as he become a shutdown player. He has nice top speed, is quick twitchy combined with great agility, and never lets the receiver beat him deep, and is a quality run defender who gives his all.

He however doesn't come without reservations - he doesn't have the perfect length for the position, can be outmuscled by bigger receivers, and has had only one year of really dominating play (as a senior). The combine will be important for McCreary and will likely determine his place in the draft, a good outing and he will likely firmly establish himself as a solid day one pick in the 2022 NFL Draft.

We expect good things for McCreary and currently consider him to be the third-best corner in the class and a likely quality NFL starter - ideally suited to the slot or as a nickel cover guy - who has the talent to go one on one with most receivers at the next level.
Roger McCreary percentiles vs other Cornerback's
(NFL Combine historically - higher value represents better perfomance)
How other scouting services rate Roger McCreary (Overall Rank)
All Scouts AverageOverall Rank
40.7
All Scouts AveragePosition Rank
9.0