Marcus Jones CB Houston | NFL Draft Profile & Scouting Report
Marcus Jones CB Houston
NFL Draft Profile & Scouting Report
Last Updated:

02/17/2022

Draft Year:

2022

40 time:

4.38 seconds (88%*)

Age:

24.11

DOB:

10/22/1998

Measurables:

Height:

5-8 (3%*)

Weight:

185 (20%*)

Hands:

8 7/8 (36%*)

Arm:

29 (7%*)

Span:

69 6/8 (21%*)

Forty:

4.38 (O) (88%*)

(C)

- NFL Combine

(P)

- Pro Day

(O)

- Other

(HS)

-Estimated from High School Combine

For an explanation of how the (HS) data is calculated see

this article

*Percentile calculated on how any given stat would rank at the NFL combine historically in the player's position group (Higher value represents better perfomance).

NFL Combine & Pro-Day Results
Last Updated:

02/17/2022

Draft Year:

2022

40 time:

4.38 seconds (88%*)

Age:

24.11

DOB:

10/22/1998

*Percentile calculated on how any given stat would rank at the NFL combine historically in the player's position group (Higher value represents better perfomance).

NFL Combine & Pro-Day Results
Overall Rating:

82.9 / 100

Game performance weighted rating
QB Rating When targeted:
60.9
Tackling:

72%
Run Defense:

82%
Coverage:

85%
Zone:

86%
Man/Press:

73%

Overall Rank:

#97

Position rank:

#15

College Games:

28

College Snaps:

1429

Grade:

ESPN RATING: 74/100

OVR Rank:

#533

Pos Rank:

#98

State Rank:

#47

Grade:

247 RATING: 76/100

Grade:

RIVALS RATING: 5.5 (90%)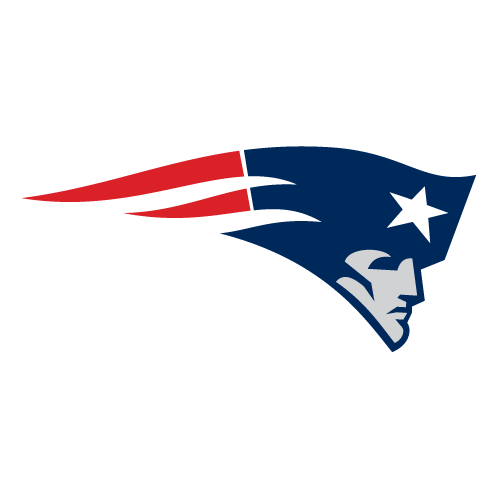 Drafted: ROUND: 3 - Pick Number: 85 (NE)
Draft Profile: Bio
Marcus Jones was awarded a three-star grade from ESPN after finishing high school with 27 tackles and five interceptions and scoring four touchdowns on returns as a senior. He was also named to the Alabama Sports Writers Association 7A All-State First Team. He accepted a scholarship to Troy and played two years with them before transferring to Houston.

Jones made an impact at Troy as returned 3 kicks for touchdowns in his freshman season, and also chalked up 2 interceptions and 6 deflections on defense. He received the Sun Belt Freshman of the Year honors as a result. In 2018, he added to his TD return total and also intercepted a pass on defense.

Jones transferred to Houston and had to sit out the following 2019 season. He became a star however in 2020 as he led the FBS in punt return average (19.8) on 17 returns for 337 yards and one touchdown, he also led the FBS in punt return yards (337). While playing corner he logged 33 tackles and a quality 63.1 QB rating when targetted. He received first-team All-America honors from the FWAA, Phil Steele Magazine, and CBS/247Sports as a punt returner at season's end.

In his final college season in 2021, Jones put up his best season as a corner - he recorded 40 tackles, 5 interceptions, four more return TDs, and recorded a QB rating when targetted of 60.4. Unsurprisingly he was handed first-team all-conference honors as a return specialist and second-team honors as a corner.
Scouting Report: Strengths
Jones is a super quick-twitch athlete with elite speed which gives him the ability to confidently track even the fastest of receivers on deep routes
Despite being small for the position 5-8 and 185lbs has the versatility to play a number of positions - he's had experience in the slot, outside, and even in the box
Good instincts and anticipation reads and reacts with discipline. Dangerous with the ball in his hands - can go the distance at any time.
Rare hand-eye coordination and agility, vision, and third gear to be a star in the return game
Dynamic short-area quickness who can break in an instant and jump the route in the flat
Has great hip swivel and is natural in coverage
Anticipation skills and explosive, downhill burst could make him a star in a zone-based scheme
Changes directions with ease and has the frame to hold up at any spot in the secondary
Takes very good angles in run support and is surprising as a box defender in the red zone
Offers some versatility as an offensive weapon - in the Cordelle Patterson mold and has had success in college as a dynamic do-it-all weapon
Physical run supporter in the Antoine Winfield mold with short-area explosiveness to leave his mark on ballcarriers
Is an elite punt and kick returner - probably the best in the entire draft class and could be drafted just as a return specialist
Scouting Report: Weaknesses
Lacks obvious length (5-8) and so will project as a slot only corner at the next level - will struggle against the X receivers
Tends to be overly grabby in coverage - could be a problem in the NFL where unlike in college where PI is a spot foul
Size limits his ability to jam the receiver at the line of scrimmage
Lacks the strength to go up against bigger receivers and can be physically dominated in jump ball situations
Suspect technician who too often lets the action come to him and energy and effort are too inconsistent.
Has had issues finding the ball downfield and will keep his back to the ball and play through the receiver
Older than others in the class - will be 24 at the start of season
NFL quarterbacks may take advantage of his aggressiveness in man and zone to eye up short routes and go over the top
Scouting Report: Summary
Marcus Jones is one of the most versatile players in the draft - he offers elite skills as a punt and a kick returner, as a speed player on offense, and as a speedy lockdown slot corner on defense. His skills as a returner are obvious - however, his ability on the defensive side of the ball is significant and Jones could quite easily develop into an outstanding slot/nickel corner in the pros. He however does come with limitations - most notably his small stature which will limit his play to a slot-only role.

We currently have a third-round grade on Jones as a cornerback but could see him selected higher in the 2022 NFL Draft if a team were to take into account his impact as a returner.
Marcus Jones percentiles vs other Cornerback's
(NFL Combine historically - higher value represents better perfomance)
How other scouting services rate Marcus Jones (Overall Rank)
All Scouts AverageOverall Rank
82.6
All Scouts AveragePosition Rank
15.0