Kingsley Enagbare DE/EDGE South Carolina | NFL Draft Profile & Scouting Report
Kingsley Enagbare DE/EDGE South Carolina
NFL Draft Profile & Scouting Report
Last Updated:

03/28/2022

Draft Year:

2022

40 time:

4.87 seconds (37%*)

Age:

23.8

DOB:

01/18/2000

Measurables:

Height:

6-4 (54%*)

Weight:

258 (26%*)

Hands:

10 5/8 (82%*)

Arm:

34 3/4 (74%*)

Span:

84 2/8 (95%*)

Forty:

4.87 (C) (37%*)

Shuttle:

4.54 (P) (30%*)

Ten Yard:

1.72 (C) (13%*)

Vertical:

36.5 (C) (85%*)

Broad:

117 (C) (61%*)

Three Cone:

7.51 (P) (13%*)

Bench:

DNP

(C)

- NFL Combine

(P)

- Pro Day

(O)

- Other

(HS)

-Estimated from High School Combine

For an explanation of how the (HS) data is calculated see

this article

*Percentile calculated on how any given stat would rank at the NFL combine historically in the player's position group (Higher value represents better perfomance).

NFL Combine & Pro-Day Results
Last Updated:

03/28/2022

Draft Year:

2022

40 time:

4.87 seconds (37%*)

Age:

23.8

DOB:

01/18/2000

*Percentile calculated on how any given stat would rank at the NFL combine historically in the player's position group (Higher value represents better perfomance).

NFL Combine & Pro-Day Results
Overall Rating:

84.2 / 100

Game performance weighted rating
Tackling:

71%
Pass Rush:

100%
Run Defense:

71%

Overall Rank:

#76

Position rank:

#18

College Games:

44

College Snaps:

1524

Grade:

ESPN RATING: 81/100

OVR Rank:

#135

Pos Rank:

#28

State Rank:

#35

Grade:

247 RATING: 91/100

Grade:

RIVALS RATING: 5.8 (95%)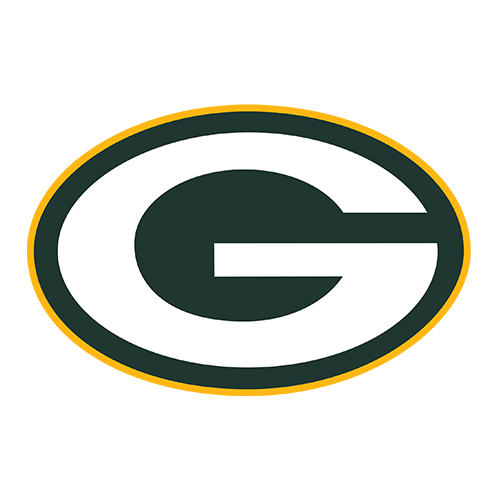 Drafted: ROUND: 5 - Pick Number: 179 (GB)
Draft Profile: Bio
Kingsley Enagbare was Named the Class AA Defensive Player of the Year and first-team all-state while playing at Hapeville Charter Academy in Atlanta. He was ranked as the 10th-best strongside defensive end in the nation and the 29th-best player in the state of Georgia by 247 and as a result, was highly recruited and ultimately joined the Gamecocks.

After seeing limited action as a freshman in 2018 he played in all 12 games in 2019 making one start, and was credited with 27 tackles including 16 solo stops, he logged 7.0 tackles for loss including 3.5 sacks and also notched three quarterback hurries.

Enagbare's Junior season was impressive as played and started eight games at the BUCK position. He led South Carolina with 6.0 sacks and three forced fumbles, ranked second in the SEC in both sacks (0.75) and fumbles forced (0.38) per game, and tied for 13th in fumbles forced per game. As a result, he was named first-team All-SEC by the league's 14 coaches and by Phil Steele.

2021 was his best yet - while playing on 553 defensive snaps he made 28 tackles, 19 stops, 4 sacks, and a huge 45 total QB pressures on the season.
Scouting Report: Strengths
Flashes strength at the point of attack with active, violent hand use. Forceful with his upper body to defeat blocks. Strong hustle player.
Ideal size for the position with long arms and big powerful hands
Usually explosive of the snap and more often than not will beat his blockers
Offers the versatility to play as both a DE in a 3 or 4 point stance or standing up as an OLB
Good not great quickness and change of direction agility. Chases, using a long spin move to clear blocks. Low, strong off the line.
Probably a better insider rusher than an edge guy. He has impressive bend on the inside and when used in conjunction with his bull rush leads to consistent pressure
Has an array of pass-rushing skills - besides an obvious bull rush he has an outstanding swim move
Never takes a snap off - has a constant motor
Has fluid footwork to redirect, reverse momentum and close with a burst. Regularly first off the ball with good snap anticipation.
Challenges inside with quickness and strong hands. Run-and-chase defender who can leave a mark.
Offers some versatility, rushing from a two-and three-point stance with the playing speed to stand up in space. Flashes strength as a bull rusher and his energy doesn't plateau.
Scouting Report: Weaknesses
Never out of a play, but can get out of control and work himself away from the action.
Had hip surgery in 2020 - he'll need to check out medically before having a team investing a high pick in him
Rarely the first player off the snap, even when lined up over the ball, but his length, effort and short-area quickness still pressures double teams and helps penetrate gaps.
Will take unneeded wide angles and has limited lateral movement
Without a doubt run defense is a weakness in his game where his lean frame means he gets driven back at the POA. Will need to pile on the pounds to become a three-down player in the pros
In run defense he is slow processing what's happening and as a result, is late to the ball carrier
Heavy solid tackler - who unloads a power hit
Doesn't change direction easily and is a little stiff hipped without great ankle bend - resulting in him struggling getting around the edge.
Plays tall and gets upright off the snap. Wins with upper-body strength and needs to focus on leverage.
Scouting Report: Summary
Enagbare is an impressively tall and explosive player who has proved to be an outstanding college pass rusher while playing against top-quality opposition. He however isn't an elite athlete and has only average long speed and isn't as strong as you would ideally look for. The lack of overall size (he's a little skinny) shows in run defense where he will continue to struggle unless he gets bigger.

Currently, Enagbare is a pass rush specialist who l will likely be subbed on running downs, and for that reason, he probably won't break the first two rounds. Expect him to hear his name called in the third round of the 2022 NFL Draft.
Kingsley Enagbare percentiles vs other Defensive End's
(NFL Combine historically - higher value represents better perfomance)
How other scouting services rate Kingsley Enagbare (Overall Rank)
All Scouts AverageOverall Rank
69.4
All Scouts AveragePosition Rank
17.0