Pierre Strong Jr. RB South Dakota State | NFL Draft Profile & Scouting Report
Pierre Strong Jr. RB South Dakota State
NFL Draft Profile & Scouting Report
Last Updated:

04/30/2022

Draft Year:

2022

40 time:

4.37 seconds (95%*)

Measurables:

Height:

5-11 (57%*)

Weight:

207 (32%*)

Hands:

9 1/4 (49%*)

Arm:

31 7/8 (72%*)

Span:

76 2/8 (80%*)

Forty:

4.37 (C) (95%*)

Ten Yard:

1.50 (C) (92%*)

Vertical:

36 (C) (69%*)

Broad:

124 (C) (84%*)

(C)

- NFL Combine

(P)

- Pro Day

(O)

- Other

(HS)

-Estimated from High School Combine

For an explanation of how the (HS) data is calculated see

this article

*Percentile calculated on how any given stat would rank at the NFL combine historically in the player's position group (Higher value represents better perfomance).

NFL Combine & Pro-Day Results
Last Updated:

04/30/2022

Draft Year:

2022

40 time:

4.37 seconds (95%*)

*Percentile calculated on how any given stat would rank at the NFL combine historically in the player's position group (Higher value represents better perfomance).

NFL Combine & Pro-Day Results
Overall Rating:

81.1 / 100

Game performance weighted rating
Rushing:

89%
Break Tackles:

74%
Receiving/Hands:

50%
Pass Blocking:

40%
Run Blocking:

68%

Overall Rank:

#130

Position rank:

#10

College Games:

48

College Snaps:

1536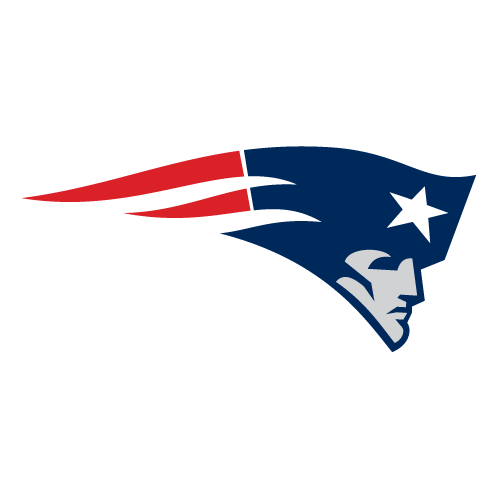 Drafted: ROUND: 4 - Pick Number: 127 (NE)
Draft Profile: Bio
Pierre Strong was a well-regarded recruit out of McClellan High School, where he rushed for 4,268 yards and 57 touchdowns in his last two years and earned 5A offensive player of the year award as a senior.

Strong burst on to the scene in 2018 after redshirting his freshman year and finished the season with team bests of 1,116 rushing yards and 11 rushing touchdowns. He followed this up with a team-best 1,018 yards in 11 games and an Associated Press All-America Third Team (2019) award.

He didn't play in 2020 as games were canceled for COVID-related reasons but Strong returned in 2021 and upped his game - with 1489 yds and 16 TDs. This dominating performance led him to him receive a place on the AFCA FCS Coaches' All-America First Team as well as becoming a Stats Perform Walter Payton Award Finalist.
Scouting Report: Strengths
Very powerful back with an ideal build for the position - able to plow through linebackers. Will not be arm tackled
Consistent performer who has produced three 1000yd plus seasons
Has good, not great top-end speed but accelerates very quickly to get there and never gets caught from behind
Very patient and waits for lanes to develop and follows his blockers with purpose
Has a natural instinct for the running game and almost seems to know where defenders are planning to go before they do. Great football intelligence
Runs without any wasted motion - and hits the hole in a flash
A classic quick-twitch player who is equally adept powering off tackle and running outside
Decent hands - quality outlet receiver
Has a nose for the end zone - has scored 35 TDs in his college career
Very quick and agile in his cuts and has the confidence in his ability to make defenders miss
Has been an effective gadget player and has thrown eight passes in his collegiate career completing them all, with 198 yards and five touchdowns
Scouting Report: Weaknesses
Has played in for South Dakota State in the FCS and in doing so has never really faced a high level of competition
Hasn't really ever been featured in the passing game so his tape is limited on judging that area of his game
Has little experience as a pass blocker and when he has, has shown poor technique. Will need to improve significantly in the NFL
Doesn't have great top-end speed - is not as explosive as you would like
Scouting Report: Summary
Pierre Strong is a promising prospect with a long history of success at both high school and the FCS level. He's put up over 3500 yds in his three years at South Dakota State while not missing time with injury.

He has excellent athletic skills and is a natural dominating runner - he hasn't however ever faced top-level competition and so it remains to be seen how he would perform having to effectively jump two playing levels. He also isn't overly versatile as he has little experience as a receiver or pass blocker and so probably won't be viewed as a three-down back in the pros.

We project Strong as a power back in the pro game who will likely excel as an off-tackle runner and a goal-line specialist and a likely fourth-round pick in the 2022 NFL Draft.
Pierre Strong Jr. percentiles vs other Running Back's
(NFL Combine historically - higher value represents better perfomance)
How other scouting services rate Pierre Strong Jr. (Overall Rank)
All Scouts AverageOverall Rank
116.0
All Scouts AveragePosition Rank
11.0