Travis Jones DT Connecticut | NFL Draft Profile & Scouting Report
Travis Jones DT Connecticut
NFL Draft Profile & Scouting Report
SUB-POSITION:

DT 3-TECH

Last Updated:

02/21/2022

Draft Year:

2022

40 time:

4.92 seconds (86%*)

Age:

24.1

DOB:

10/15/1999

Measurables:

Height:

6-4 (74%*)

Weight:

325 (89%*)

Hands:

10 1/4 (66%*)

Arm:

34 1/4 (71%*)

Span:

82 6/8 (88%*)

Forty:

4.92 (C) (86%*)

Shuttle:

4.58 (C) (62%*)

Ten Yard:

1.76 (C) (46%*)

Vertical:

28.5 (C) (40%*)

Broad:

110 (C) (79%*)

Three Cone:

7.33 (C) (87%*)

Bench:

DNP

(C)

- NFL Combine

(P)

- Pro Day

(O)

- Other

(HS)

-Estimated from High School Combine

For an explanation of how the (HS) data is calculated see

this article

*Percentile calculated on how any given stat would rank at the NFL combine historically in the player's position group (Higher value represents better perfomance).

NFL Combine Results
SUB-POSITION:

DT 3-TECH

Last Updated:

02/21/2022

Draft Year:

2022

40 time:

4.92 seconds (86%*)

Age:

24.1

DOB:

10/15/1999

*Percentile calculated on how any given stat would rank at the NFL combine historically in the player's position group (Higher value represents better perfomance).

NFL Combine Results
Overall Rating:

83.9 / 100

Game performance weighted rating.
Click the links below to view how player ranks vs other prospects.
Tackling:

61%
Pass Rush:

78%
Run Defense:

84%

Overall Rank:

#80

Position rank:

#19

College Games:

35

College Snaps:

1603

Grade:

247 RATING: 79/100

Grade:

RIVALS RATING: 5.5 (90%)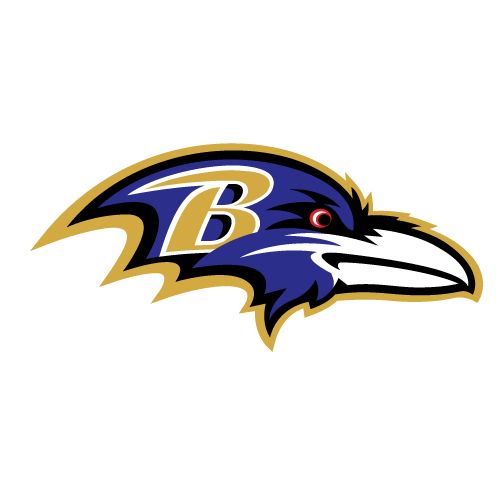 Drafted: ROUND: 3 - Pick Number: 76 (BAL)
Draft Profile: Bio
While at high school Travis Jones played both sides of the ball helped his 'Governors', gain 2,992 total yards, including 1,548 rushing yards and 18 touchdowns, and also made 61 tackles and seven sacks during his senior season. He was named a 2017 CHSCA All-State First Team member and was First Team Walter Camp All-Connecticut. He was awarded a three-star grade by 247sports and opted to join his home town Connecticut.

He was recruited to play on the offensive line but it quickly became apparent he was best suited to the defense, where he accepted the role of NT.
As a freshman in 2018, Jones played in all 12 games, starting 10 - he logged 55 tackles, 24 stops 5.5 tackles for loss, and a sack.
In 2019 Jones saw action in all 12 games, chalking up 40 tackles, 3.5 sacks, 21 stops, with 13 QB hurries and one fumble recovery.
After not playing a single game due to UCON taking the year off for the pandemic he had his best year in 2021 where he chalked up 32 tackles, 25 stops, 7.5 TFL, 4 sacks, 7 QB hits, and 14 QB hurries. He finally received the attention he was deserving of and was recognized with an invitation to play at the Senior Bowl.
Scouting Report: Strengths
A classic big-bodied space-eating nose tackle (6-4 326) who possesses surprising athleticism and speed for such a big man
Made Bruce Feldman's Freaks list at #13 - "As a freshman was 360 pounds with 30 percent body fat. He's 32 pounds lighter now, and his body fat is down to a staggering 13 percent. Jones benches 455 and has done 32 reps at 225. He hang cleans 405 and squats 615."
"His vertical is 28.5 inches, and his shuttle time of 4.57 is even more impressive. (Former Auburn star Derrick Brown, a top-10 overall pick who was almost the exact same weight, ran it in 4.79 at the 2020 combine.) Jones has an 82.5-inch wingspan and a strong 7.41 time in the 3-cone."
Plays with leverage at the point of attack whether inside or outside. Keeps eyes in the backfield when inside; moves linemen to either side with strong hands.
Very good hand placement with excellent strength - creates a great push and dominates smaller players
Played with good leverage, even on the nose, makes use of huge bulk. Hustle defender with a good bull rush inside that can close and get home when quarterbacks leave the pocket.
Best playing as a 0 or 1 tech - and is an elite run game disrupter - although does provide added versatility as a 3-tech
Penetrates through gaps, often forcing running backs to elude him or the back end of the offensive lineman he's pushing before they even reach the line.
Elite tackler who always wraps up - almost impossible to run at
Has the upper-body strength to rock his opponent back onto his heels.
His elite ability to clog running lanes is a talent highly coveted in the NFL
Jones improved his stock during the Senior Bowl where he was a dominant disrupter in the middle of the field all week in Mobile, and consistently outmatched his opponents
Scouting Report: Weaknesses
Needs to do a better job of being the aggressor and tossing blockers aside.
Isn't able to consistently shed blocks and makes plays in the hole.
Has been effectively taken out of the game with double teams - and needs to become more effective in dealing with them
Despite having decent timed speed for the position rarely moves quickly laterally to cover areas of the line
Not an elite pass rusher - will need to develop more skills in dealing with blockers - he currently is all about power with little obvious technique
Inconsistent in his ability to separate from blocks, however, making him more of a nuisance than a snap-to-snap terror.
Scouting Report: Summary
Travis Jones is a traditional nose tackle who is an outstanding run defender/stuffer but who doesn't offer a lot as a pass rusher. He has great size and is an excellent athlete but is only going to be regarded as a two-down player in the pros - and will likely not see the field in NIckel sets. We consider Jones to be good value as a fourth-round selection in the 2022 NFL Draft but think that it's difficult to see him going any higher due to the lack of demand for run-defender specialists in the modern pro game.
Travis Jones percentiles vs other Defensive Tackle's
(NFL Combine historically - higher value represents better perfomance)
How other scouting services rate Travis Jones (Overall Rank)
All Scouts AverageOverall Rank
49.7
All Scouts AveragePosition Rank
13.0