Trestan Ebner RB Baylor | NFL Draft Profile & Scouting Report
Trestan Ebner RB Baylor
NFL Draft Profile & Scouting Report
Last Updated:

10/16/2021

Draft Year:

2022

40 time:

4.43 seconds (87%*)

Age:

24.9

DOB:

01/02/1999

Measurables:

Height:

5-11 (57%*)

Weight:

206 (30%*)

Hands:

8 1/2 (12%*)

Arm:

29 3/4 (23%*)

Span:

72 3/8 (19%*)

Forty:

4.43 (C) (87%*)

Shuttle:

4.53 (P) (4%*)

Ten Yard:

1.59 (C) (51%*)

Vertical:

30 (C) (7%*)

Broad:

115 (P) (28%*)

Three Cone:

7.16 (P) (31%*)

Bench:

13 (P) (8%*)

(C)

- NFL Combine

(P)

- Pro Day

(O)

- Other

(HS)

-Estimated from High School Combine

For an explanation of how the (HS) data is calculated see

this article

*Percentile calculated on how any given stat would rank at the NFL combine historically in the player's position group (Higher value represents better perfomance).

NFL Combine & Pro-Day Results
Last Updated:

10/16/2021

Draft Year:

2022

40 time:

4.43 seconds (87%*)

Age:

24.9

DOB:

01/02/1999

*Percentile calculated on how any given stat would rank at the NFL combine historically in the player's position group (Higher value represents better perfomance).

NFL Combine & Pro-Day Results
Overall Rating:

60.0 / 100

Game performance weighted rating
Rushing:

66%
Break Tackles:

61%
Receiving/Hands:

71%
Pass Blocking:

57%
Run Blocking:

55%

Overall Rank:

#501

Position rank:

#50

College Games:

50

College Snaps:

1244

Grade:

ESPN RATING: 81/100

OVR Rank:

#40

Pos Rank:

#32

State Rank:

#35

Grade:

247 RATING: 87/100

Grade:

RIVALS RATING: 5.7 (93%)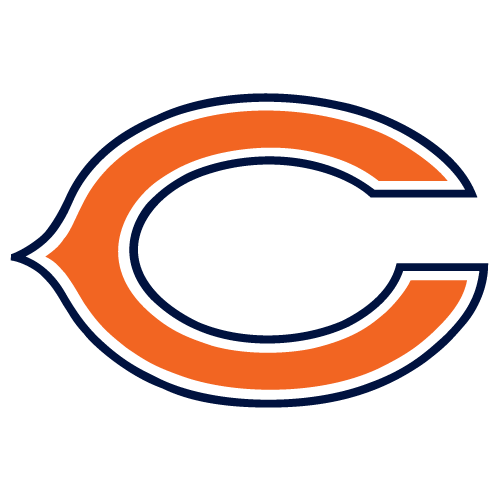 Drafted: ROUND: 6 - Pick Number: 203 (CHI)
Strengths
Shows a surprising burst to beat linebackers to the edge. Can plant his foot in the ground and explode, showing better straight-line speed than expected.
Compact build with a thick upper body and leg strength. Runs hard and with balance, is a patient runner who makes subtle, energetic cuts to make up for his modest explosiveness.
Flashes initial burst and good lateral quickness to sidestep defenders or bounce runs outside with very good foot quickness. Displays very good feel as an inside and outside runner with above average vision to make sharp cuts - good patience· and footwork to pick through defenses.
Has the feet and feel running between the tackles and in the open field. He has very good vision and patience to pick through defenses.
Quick feet with good vision to pick through defenses. He has solid hands and body control and is a reliable receiver.
Weaknesses
Offers little in pass protection and poor technique cut blocking, fails to do more than slow down blitzers by laying down in front of them.
Not the most instinctive runner and too often tries for the big play, dancing and losing yards. Lacks the natural power to push the pile and feels more comfortable avoiding contact.
Goes down too easily upon contact and needs to do a better job staying on his feet and anticipating hits. Needs to be more of a finisher and run with more purpose and determination.
Too indecisive and hesitant at the line of scrimmage.
Not elite in his vision or strength, he has enough all-around game to be a three-down player at the next level
Trestan Ebner percentiles vs other Running Back's
(NFL Combine historically - higher value represents better perfomance)
How other scouting services rate Trestan Ebner (Overall Rank)
All Scouts AverageOverall Rank
338.8
All Scouts AveragePosition Rank
40.0