Zamir White RB Georgia | NFL Draft Profile & Scouting Report
Zamir White RB Georgia
NFL Draft Profile & Scouting Report
Last Updated:

01/12/2022

Draft Year:

2022

40 time:

4.40 seconds (92%*)

Age:

24.0

DOB:

09/18/1999

Measurables:

Height:

6-0 (76%*)

Weight:

214 (52%*)

Hands:

8 1/2 (12%*)

Arm:

31 1/2 (64%*)

Span:

75 4/8 (69%*)

Forty:

4.40 (C) (92%*)

Ten Yard:

1.50 (C) (92%*)

Vertical:

33.5 (C) (37%*)

Broad:

128 (C) (95%*)

(C)

- NFL Combine

(P)

- Pro Day

(O)

- Other

(HS)

-Estimated from High School Combine

For an explanation of how the (HS) data is calculated see

this article

*Percentile calculated on how any given stat would rank at the NFL combine historically in the player's position group (Higher value represents better perfomance).

NFL Combine & Pro-Day Results
Last Updated:

01/12/2022

Draft Year:

2022

40 time:

4.40 seconds (92%*)

Age:

24.0

DOB:

09/18/1999

*Percentile calculated on how any given stat would rank at the NFL combine historically in the player's position group (Higher value represents better perfomance).

NFL Combine & Pro-Day Results
Overall Rating:

79.9 / 100

Game performance weighted rating
Rushing:

88%
Break Tackles:

74%
Receiving/Hands:

68%
Pass Blocking:

25%
Run Blocking:

56%

Overall Rank:

#155

Position rank:

#14

College Games:

38

College Snaps:

739

Grade:

ESPN RATING: 89/100

Grade:

247 RATING: 98/100

Grade:

RIVALS RATING: 6.1 (100%)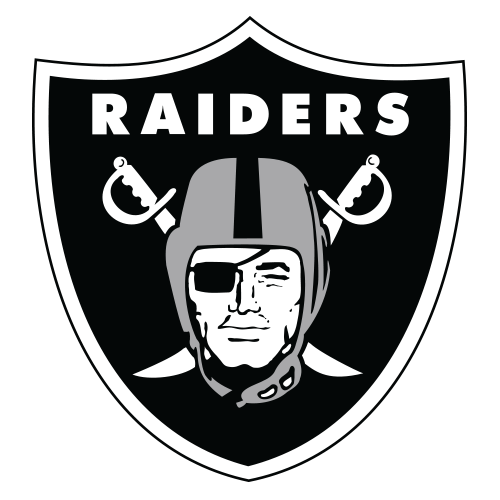 Drafted: ROUND: 4 - Pick Number: 122 (LV)
Draft Profile: Bio
Zamir White was a high school star at Scotland High in Laurinburg, North Carolina, and he was named one of five finalists for USA Today's National Offensive Player of the Year. 247Sports rated him a five-star prospect and he was ranked as the #1 running back nationally in 2018.
This followed a huge senior campaign where he rushed for 2,086 yards and 34 touchdowns in 11 games, averaging an insane 14.1 yards per carry. In high school, he also competed in the 100 meters, 200 meters, 400 meters, and 4x100 meter relay for the Scotland track and field team and finished sixth in the 100 meters at the 2016 NCHSAA Class 4A State Championships with a time of 10.85 seconds.

White was one the most heavily recruited players in the nation but after multiple offers opted to join Georgia. His career couldn't have started any worse as he tore the ACL in his left knee during a team scrimmage in August 2018. It was the second-straight season that he'd suffer a torn ACL - White injured his right knee in 2017. He was forced to redshirt the season as a result.

In 2019 played in 13 of 14 games and finished the season with 408 yards on 78 carries, third-best among all rushers.
In 2020 his play improved and as a starter, in 10 games White finished as the team's leading rusher with 779 yards on 144 carries (5.4 avg.) and 11 TDs, this included three 100-yard rushing games during the season.
In 2021 he was the team's leading rusher through 15 games, with 775 yards on 148 carries (5.2 avg) and scoring 10 TDs. White was named second-team preseason All-SEC, as voted by the league's 14 head coaches.
Scouting Report: Strengths
At 6-foot, 216 pounds, White fits the physical mold for the conventional workhorse back- who plays bigger and produces even more power and drive than his impressive frame suggests
Hits the hole with speed and accelerates and hits top gear very quickly
A true power-back who barrels between the tackles and is always moving north to south. Has nice balance and impressive strength and is difficult to bring down
Flashes initial burst and good lateral quickness to sidestep defenders or bounce runs outside with very good foot quickness. Displays very good feel as an inside and outside runner with an above-average vision to make sharp cuts - good patience· and footwork to pick through defenses.
Possesses quick feet and straight-line speed but doesn't have the elite burst to be a constant big-play threat. Improving patience as a runner, following pulling guards, and makes good decisions on his cuts
When in the open field his speed and power makes him almost impossible to bring down by DBs
Ideally suited in a zone system because of how explosive he is getting to the hole
Quick feet with good vision to pick through defenses. He has solid hands and body control and is a reliable receiver.
Scouting Report: Weaknesses
Has had a terrible list of injuries - tore his ACL in 2017 and 2018 - but hasn't had a reoccurrence. Will need to be checked out thoroughly
White has some hip stiffness which limits his elusiveness and lateral movement in the open field
Despite having elite speed doesn't really bring anything to the table as a receiver although his hands are decent. Will need to improve to be regarded as anything other than a power back at the next level
Not elite in his vision or strength, he has enough all-around game to be a three-down player at the next level
As a recruit he reportedly recorded a time in the high 4.38 in the 40. He doesn't look quite this fast now and the combine will be useful to determine just how his knee injuries have affected his speed
Not as elusive or agile as speed suggests - doesn't possess elite cut-back ability
Offers little in pass protection and has an awful technique - does little more than lie down in front of a pass-rushing defender. Must improve this aspect of his game to be viewed as a three-down back in the NFL
Scouting Report: Summary
Zamir White is a player who was destined for stardom until his career hit a major roadblock in the form of a devastating knee injury. He however has battled through and recaptured most of the elite high school form he previously possessed.
White has become a strong supremely athletic back with elite speed and a natural feel for the position but who doesn't bring much to the table besides being an explosive gifted off-tackle runner. He's an awful blocker and is absent as a receiver for the most part - he'll need to vastly improve his skills to become a complete player at the next level.

If he checks out medically and proves at the combine that his timed speed hasn't been too badly affected by his injuries we expect White to be graded as third/fourth-round pick in the 2023 NFL Draft.
Zamir White percentiles vs other Running Back's
(NFL Combine historically - higher value represents better perfomance)
How other scouting services rate Zamir White (Overall Rank)
All Scouts AverageOverall Rank
104.3
All Scouts AveragePosition Rank
8.0