Abraham Lucas OT Washington State | NFL Draft Profile & Scouting Report
Abraham Lucas OT Washington State
NFL Draft Profile & Scouting Report
40 time:
4.92 seconds
Height:
6-7
Weight:
332
Hands:
10 3/8
Arms:
34 5/8
Span:
81 3/8
NFL Combine & Pro-Day Results
Overall Rating:

84.9 / 100

Game performance weighted rating
Pass Blocking:

94%
Run Blocking:

73%

DRAFT GRADE:

2nd - Late

Position rank:

#13

College Games:

42

College Snaps:

3006

ESPN College Recruiting

ESPN Grade:

(78/100)

OVR Rank:

#91

Pos Rank:

#52

State Rank:

#8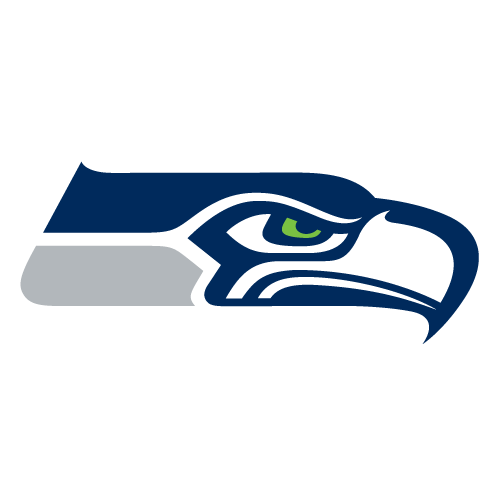 Drafted: ROUND: 3 - Pick Number: 72 (SEA)
Draft Profile: Bio
Abraham Lucas attended Archbishop Murphy High School and as a senior was named to the All-USA Washington Second Team by The USA Today, he received a vote as Seattle Times 2A State Player of the Year. He also added 31 tackles including 15 sacks while playing defense. Lucas was rated the No.52 offensive tackle in the country and eighth overall prospect in Washington by ESPN.com, ranked the No. 18 offensive tackle in the West, and the third-best in Washington by Scout.com. He joined Washington State in 2017 and redshirted his first year.

He won the starting role at right tackle in 2018 and logged impressive stats over the next four years where he totaled over 3000 total snaps while giving up only 4 sacks, 6 Qb hits, and 39 QB hurries. As a result, he received an array of awards: He was named to Freshman All-America Team by USA TODAY and The Athletic and named to All-Pac-12 Conference Second Team.
As a sophomore, he was named to Outland Trophy Watch List and to Preseason All-Pac-12 Conference Second Team.
As a junior, he was named to All-Pac-12 Conference Second Team and to the Associated Press All-Pac-12 First Team. He repeated these awards as a senior.
Scouting Report: Strengths
Excellent hand movement - able to latch on to defenders without drawing holding penalties
Sky high football IQ, able to recognize pass-rushing moves instinctively and effortlessly herds rushers to the outside
Elite balance with smooth footwork and smooth in his movements while moving laterally as a pass blocker
Gets out of his initial stance surprisingly quick for such a big man - enables him to engulf smaller rushers and put them on the ground
Has consistently recorded elite pass-blocking grades from a number of evaluators - in his senior year surrendered zero sacks despite playing more than 900 snaps.
Dips shoulder and moves his feet to get outside leverage when needed. Strong and low coming out of his stance, effective in short-yardage situations.
Willing to attack and punches multiple times to finish the play. Quick to pick up edge blitz and shows no panic, easily adjusting angles and resetting his feet. Can recover and reset his anchor. Rarely late off the snap.
Quick setting up after the snap and slides well to the outside, staying patient and balanced off the snap.
Has ideal size at 6'7″, 319 pounds, he has decent arm length and wingspan. If a scout were to draw up a starting NFL left tackle, the picture may look like a lot like Adams. His height, length, and athletic build are prototypical for the position that helps protect the blind side of ultra-important starting quarterbacks.
Solid positional run blocker who flashes the nasty demeanor and killer instinct scouts covet.
Had an impressive performance at the combine putting up 24 reps on the bench and 24 times and a 107 in the broad jump
Scouting Report: Weaknesses
Limited experience in the running game - played in an air-raid offense
Not light on his feet and struggles keeping up as a run blocker
Good but not an elite athlete and has only average vertical movement skills
Lack of playing experience at LT may limit his appeal as a high pick
Stops his feet after initial contact, relying on length but sometimes allowing the defender to get the corner or spin inside.
Doesn't anchor as well as you would expect for a player of his size and doesn't play with elite drive as a run blocker.
High-cut and doesn't bend knees well. Set in pass protection is a little high, and that affects the power and ability to anchor and causes him to bend at the waist.
Scouting Report: Summary
Lucas is one of the best pass protectors in this year's class - he has an instinctive feel for the game and is very rarely beaten, even by top-level edge rushers. He also has the ideal size you look for in the position and has a fantastic attitude to the game. He however is merely decent as a run blocker - whether this is down to the offense he has played in or something more intrinsic will likely only be determined at the next level.

Overall we are very impressed with Lucas and consider him an excellent prospect who has the skill set to be a dominant pass protecting pro. If teams think he could handle a move to left tackle he's likely to be viewed as a second-round selection in the 2022 NFL Draft, otherwise he's probably going to hear his name called in the third.
How other scouting services rate Abraham Lucas (Overall Rank)
All Scouts AverageOverall Rank
79.3
All Scouts AveragePosition Rank
17.0