Brian Asamoah ILB Oklahoma | NFL Draft Profile & Scouting Report
Brian Asamoah ILB Oklahoma
NFL Draft Profile & Scouting Report
Last Updated:

02/21/2022

Draft Year:

2022

40 time:

4.56 seconds (94%*)

Age:

23.6

DOB:

03/29/2000

Measurables:

Height:

6-0 (19%*)

Weight:

226 (3%*)

Hands:

10 (69%*)

Arm:

32 5/8 (65%*)

Span:

80 (93%*)

Forty:

4.56 (C) (94%*)

Ten Yard:

1.55 (C) (93%*)

Vertical:

36.5 (C) (86%*)

Broad:

124 (C) (95%*)

(C)

- NFL Combine

(P)

- Pro Day

(O)

- Other

(HS)

-Estimated from High School Combine

For an explanation of how the (HS) data is calculated see

this article

*Percentile calculated on how any given stat would rank at the NFL combine historically in the player's position group (Higher value represents better perfomance).

NFL Combine Results
Last Updated:

02/21/2022

Draft Year:

2022

40 time:

4.56 seconds (94%*)

Age:

23.6

DOB:

03/29/2000

*Percentile calculated on how any given stat would rank at the NFL combine historically in the player's position group (Higher value represents better perfomance).

NFL Combine Results
Overall Rating:

83.5 / 100

Game performance weighted rating
Tackling:

84%
Pass Rush:

76%
Run Defense:

79%
Coverage:

74%

Overall Rank:

#88

Position rank:

#9

College Games:

32

College Snaps:

1231

Grade:

ESPN RATING: 79/100

OVR Rank:

#43

Pos Rank:

#29

State Rank:

#22

Grade:

247 RATING: 87/100

Grade:

RIVALS RATING: 5.7 (93%)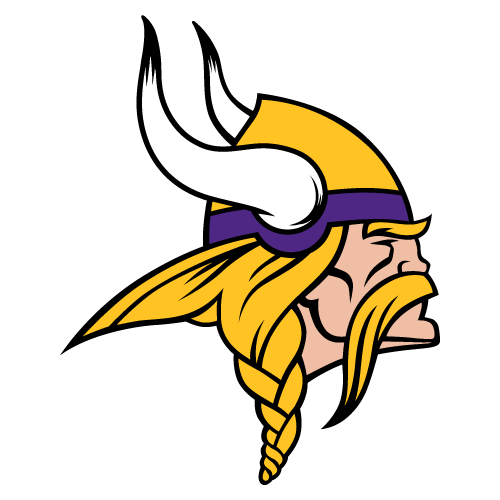 Drafted: ROUND: 3 - Pick Number: 66 (MIN)
Draft Profile: Bio
Asamoah was a dominating high school player - he logged 36 tackles (8.0 for loss and 1.5 sacks) and two pass breakups as a senior. Brian was a two-way player who also ran for 1,697 yards and 18 touchdowns on 248 carries and caught two passes for 90 yards and a touchdown in his high school career. He was graded as a three-star recruit by ESPN and due to a disappointing 40 time (4.9) in the combines was only rated as the No. 29 outside linebacker in the country
He received offers from Michigan, Notre Dame, Penn State but opted Oklahoma.

After redshirting his first year he played in 13 games and made 23 tackles in 2019.
In 2020 Asamoah played in all 11 games and made nine starts. He led the team with 66 total tackles (34 solo, 32 assists), made 5.5 tackles for loss, 2.0 sacks, four pass breakups, five QB hurries and a forced fumble.
As a junior he played in 12 games and made 10 starts, leading the team with 90 total tackles (55 solo), tallied 4.0 tackles for loss, 1.0 sack, one quarterback hurry, and two forced fumbles. As a result of his impressive performance, Asamoah was named as one of the 16 semifinalists for the Butkus Award.
Scouting Report: Strengths
Shows a burst to close. Flashes explosive hitting ability and good lateral and downfield pursuit.
Leader of the Sooners defense - a coach on the field
Very good lateral speed - covers sideline to sideline with ease and natural instincts
Good in short area coverage - has great awareness and has the ability to recognize receivers routes in man coverage
Very good tackler with the patience to wait for a play to develop before making a tackle
As a pass rusher has the short-area quickness to blow up protection by backs
Tougher between the tackles than many expect. Fluid and drops quickly into zone coverage - with a good back peddle
Plays much faster than his timed speed - has good closing speed with long arms to drag down quarterbacks and running backs.
Closes quickly on relatively immobile quarterbacks. A consistently heavy hitter who flashes explosiveness and the ability to separate the ball.
Intelligent player who can play "MIKE" linebacker despite his lack of size because of his instincts and ability to find the ball in traffic.
Made Bruce Feldman's Freaks list -- "The 6-1, 228-pound former high school running back is exceptionally strong for his size. This offseason he squatted 500 pounds for five reps."
Scouting Report: Weaknesses
May not have enough speed, power, or bulk to fit any LB position perfectly in the NFL.
Lacks the strength to blow up fullbacks and bulk/length to prevent getting engulfed by better linemen at the second level.
Inconsistent hustle. Only adequate change-of-direction ability. Also loses his balance too often in the open field. Lacks the size to bull rush stronger tackles.
Must work on using violent hands and defeating cut blocks. Also needs to build a variety of pass-rush moves.
Often avoids blocks to survive between the tackles, which gives backs running lanes. He will jump at hesitation routes.
Scouting Report: Summary
Asamoah has been a consistent performer for the Sooners and last year was probably the best player on their defense. He has excellent technique, a natural feel for the position, is a strong tackler, and has obvious quality in short area man coverage.

There isn't a player in the 2022 NFL Draft that the combine will be more important for than Asamoah who has run poorly when tested early in his career. He'll need to display improved speed for scouts if he is to be taken higher than the third round.
We consider Asamoah to be a quality prospect despite his speed limitations and expect him to likely be taken in the third/fourth round of the 2022 NFL Draft.
Brian Asamoah percentiles vs other Inside Linebacker's
(NFL Combine historically - higher value represents better perfomance)
How other scouting services rate Brian Asamoah (Overall Rank)
All Scouts AverageOverall Rank
87.0
All Scouts AveragePosition Rank
14.0