Cam Taylor-Britt S Nebraska | NFL Draft Profile & Scouting Report
Cam Taylor-Britt S Nebraska
NFL Draft Profile & Scouting Report
Last Updated:

04/30/2022

Draft Year:

2022

40 time:

4.38 seconds (96%*)

Age:

23.7

DOB:

10/15/1999

Measurables:

Height:

5-11 (22%*)

Weight:

196 (22%*)

Hands:

10 (80%*)

Arm:

31 1/2 (47%*)

Span:

76 1/8 (52%*)

Forty:

4.38 (C) (96%*)

Shuttle:

4.12 (P) (74%*)

Ten Yard:

1.52 (C) (83%*)

Vertical:

33.5 (P) (24%*)

Broad:

119 (P) (38%*)

Three Cone:

6.93 (P) (61%*)

Bench:

DNP

(C)

- NFL Combine

(P)

- Pro Day

(O)

- Other

(HS)

-Estimated from High School Combine

For an explanation of how the (HS) data is calculated see

this article

*Percentile calculated on how any given stat would rank at the NFL combine historically in the player's position group (Higher value represents better perfomance).

NFL Combine & Pro-Day Results
Last Updated:

04/30/2022

Draft Year:

2022

40 time:

4.38 seconds (96%*)

Age:

23.7

DOB:

10/15/1999

*Percentile calculated on how any given stat would rank at the NFL combine historically in the player's position group (Higher value represents better perfomance).

NFL Combine & Pro-Day Results
Overall Rating:

82.1 / 100

Game performance weighted rating
QB Rating When targeted:
77.7
Tackling:

65%
Run Defense:

76%
Coverage:

78%
Zone:

75%
Man/Press:

75%

Overall Rank:

#113

Position rank:

#18

College Games:

42

College Snaps:

1873

Grade:

ESPN RATING: 80/100

OVR Rank:

#202

Pos Rank:

#79

State Rank:

#18

Grade:

247 RATING: 87/100

Grade:

RIVALS RATING: 5.5 (90%)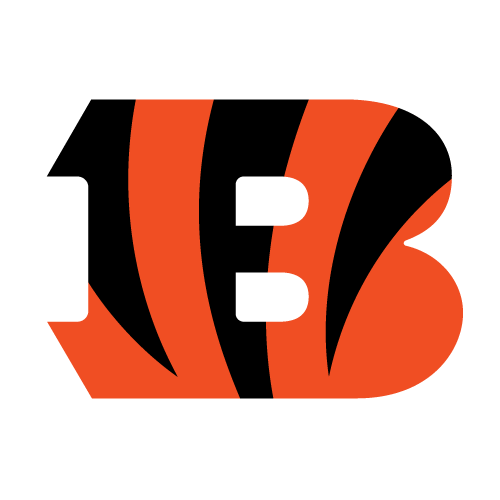 Drafted: ROUND: 2 - Pick Number: 60 (CIN)
Draft Profile: Bio
Cam Taylor-Britt was one of the most productive quarterbacks in the state of Alabama in 2017. He put up huge numbers for Park Crossing High School as a senior in 2017. He totaled 2,496 yards of total offense and accounted for 30 total touchdowns, throwing for 1,466 yards and 16 touchdowns and adding 1,030 rushing yards and 14 touchdowns on the ground. He was listed as a three-four star generic athlete by the recruiting services but was judged to have the greatest potential as a wide receiver. After receiving a number of scholarship offers he decided to join Nebraska.

In 2018 as a freshman, Taylor-Britt was used mainly on special teams as well as at cornerback and it became obvious his future lay there.
In 2019 as a sophomore he saw action in 11 of 12 games with 10 starts. He started seven games at safety and three at cornerback, playing multiple positions to chalk up 49 tackles, four TFLs, 1.5 sacks, three interceptions, two pass breakups, four forced fumbles, and a QB rating when targetted of 79.1. He earned an honorable-All-Big Ten mention as a result.

In his junior year in 2020, he played in every game and had seven starts. He logged 28 tackles with 3.0 tackles for loss, four pass breakups, and two interceptions, leading the team with six passes defended and tied for the team lead in interceptions. He also displayed versatility and was also NU's leading punt returner, as he returned six punts for 79 yards, averaging more than 13 yards per return.

2021 was Taylor-Britt's best yet as he started all 12 games, totaling a career-high 51 tackles, 3.0 tackles for loss, 1.0 sack, a career-high 11 pass breakups, one interception, a QB rating when targetted of 77.3, and added a blocked kick. At the season's end, he ranked third in the Big Ten at 1.0 passes defended per game. He was named a second-team All-Big Ten selection by the conference coaches and media.
Scouting Report: Strengths
Showed elite speed at the combine where he ran an official 4.38 and measured in at 5-11 and 196lbs
Veritile enough to be a playmaker in both man and zone coverages. Has excellent leaping ability to beat receivers on jump balls
Disiplined and well respected teammate - team captain for Nebraska
Good hands as you'd expect for a player who played on the offensive side of the ball on high school. Is also very dangerous with the ball in his hands
Gets a nice jam on receivers in press coverage - and has the speed to catch up if he misses
Has displayed good hip fluidity and decent skill transitioning from his backpedal in both Senior bowl and combine workouts
In coverage he doesn't panic and patiently waits for the ball to arrive over his shoulders
Has the speed and skills to outside corner at the next level although his run defense skills are best suited to safety
Reads and deciphers quickly, reacting in a flash with a nose for the ball. Jumps routes and drives fast on plays in front of him.
Straight-line speed to take a pick to the house. Can punish receivers with closing speed and desire to hit at max impact.
Gives up his body in run support with a very good closing burst.
Has an NFL frame with strong hands, the ability to close quickly on underneath routes, and the size to tackle with a thump.
Great in run-defense and good strength to tackle. Plays with high energy and is a tough-minded player
Good speed in pursuit with the chase skills to track down the ball carrier
Adds skills on special teams - is an excellent punt returner
Scouting Report: Weaknesses
Has been caught peeking into the backfield too often and has beaten deep as a result
Can be too aggressive in coverage and can bite on head fakes. A little undisciplined at times and bites on play action
Is prone to giving up too much of a cushion and takes poor angles to the ball carrier
Has tense ankles and hips with choppy footwork when attempting to redirect and doesn't always look natural changing directions.
Lowers his shoulder for the big hit rather than wrapping up securely.
Inconsistent getting off of blocks. Can be a step slow to react when a quarterback comes back to his side of the field late in progression.
While he is generally good in transition - he does sometimes appear unbalanced when flipping his hips
Scouting Report: Summary
Cam Taylor Britt is a good NFL prospect who really elevated his stock with an impressive combine and senior bowl performance. He has impressive physical traits: has good size and length, is a dominant run defender who hits like a strong safety, and has the elite speed to run with top-level wideouts deep. He also offers a great level of versatility as he can play outside corner and both safety positions - in addition to being available to provide an impact as a returner while he learns the nuances of the pro game.
Taylor-Britt isn't perfect however and isn't always disciplined in coverage and gambles at times - giving up a big play when jumping a route for an interception. We are higher on him as a safety than corner as his run defense skills are prototypical for the position - and if he develops as we expect could very easily become an outstanding pro.
Expect him to be selected in the third or fourth round of the 2022 NFL Draft - depending on the position he'll be asked to play.
Cam Taylor-Britt percentiles vs other Safety's
(NFL Combine historically - higher value represents better perfomance)
How other scouting services rate Cam Taylor-Britt (Overall Rank)
All Scouts AverageOverall Rank
91.5
All Scouts AveragePosition Rank
21.0