Nick Cross S Maryland | NFL Draft Profile & Scouting Report
Nick Cross S Maryland
NFL Draft Profile & Scouting Report
ROLE:

Man-Zone Slot/Nickel Safety

Last Updated:

03/20/2022

Draft Year:

2022

40 time:

4.34 seconds (98%*)

Age:

22.3

DOB:

09/10/2001

Measurables:

Height:

6-0 (40%*)

Weight:

212 (65%*)

Hands:

9 (33%*)

Arm:

31 1/2 (47%*)

Span:

76 (50%*)

Forty:

4.34 (C) (98%*)

Shuttle:

4.21 (P) (52%*)

Ten Yard:

1.51 (C) (87%*)

Vertical:

37 (C) (69%*)

Broad:

130 (C) (94%*)

Three Cone:

6.85 (P) (75%*)

Bench:

21 (P) (84%*)

(C)

- NFL Combine

(P)

- Pro Day

(O)

- Other

(HS)

-Estimated from High School Combine

For an explanation of how the (HS) data is calculated see

this article

*Percentile calculated on how any given stat would rank at the NFL combine historically in the player's position group (Higher value represents better perfomance).

NFL Combine & Pro-Day Results
Last Updated:

03/20/2022

Draft Year:

2022

40 time:

4.34 seconds (98%*)

Age:

22.3

DOB:

09/10/2001

*Percentile calculated on how any given stat would rank at the NFL combine historically in the player's position group (Higher value represents better perfomance).

NFL Combine & Pro-Day Results
Overall Rating:

81.1 / 100

Game performance weighted rating.
Click the links below to view how player ranks vs other prospects.
QB Rating When targeted:
99.4
Tackling:

73%
Run Defense:

78%
Coverage:

66%
Zone:

68%
Man/Press:

58%

Overall Rank:

#130

Position rank:

#24

College Games:

29

College Snaps:

1584

Grade:

ESPN RATING: 84/100

OVR Rank:

#10

Pos Rank:

#7

State Rank:

#3

Grade:

247 RATING: 96/100

Grade:

RIVALS RATING: 6.0 (98%)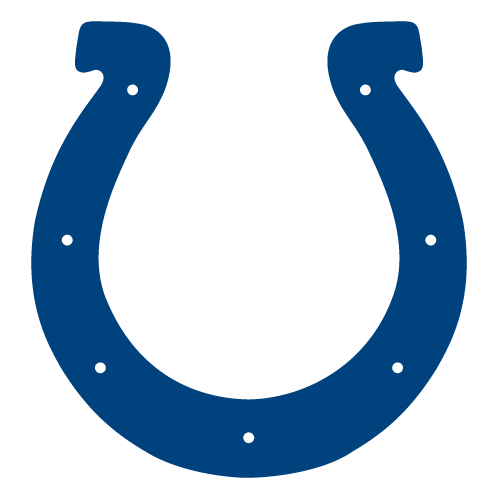 Drafted: ROUND: 3 - Pick Number: 96 (IND)
Draft Profile: Bio
Nick Cross was a consensus four-star recruit across after finishing his senior season with 94 tackles and four interceptions - was the top-ranked player in the state of Maryland, and a participant in the Army All-American Game. He was also a First-Team Washington Post All-Metro selection. He opted to join FSU but changed his mind and ended up committing to Maryland.

As a freshman in 2019, he appeared in all 12 games with five starts and tallied 45 tackles (30 solo) including one for loss. He also led the team with two interceptions, five pass breakups, and had a QB rating when targeted of 93.0.
In the COVID shortened season of 2020 Cross appeared in four of five games with three starts at safety. He tallied 23 tackles (14 solo), one sack, three pass breakups, and a forced fumble that led to a touchdown. He received an honorable All-Big Ten Mention.

2021 was Cross's best as he started all 13 games at safety. He stood second on the team with 66 tackles (44 solo) and also led the team with three interceptions, had two forced fumbles, totaled 3.5 tackles for loss for 17 yards, three sacks for 16 yards, four pass breakups, and an unimpressive QB rating when targeted of 103. Cross received a second honorable All-Big Ten mention.
Scouting Report: Strengths
Elite athlete with elite speed (4.34 at the combine), impressive leaping ability excellent explosiveness
Former track athlete who ran the 200-meter-dash in 22.27 seconds and a 60-meter-dash in 6.97 seconds at high school
Has ideal size for the strong safety position and shows major physicality as a hitter
Has long arms and has a great defensive catch radius
A natural ball stipper - caused a number of fumbles
Rare hand-eye coordination and agility, vision and third gear to make a living in the return game.
Has good football awareness to read and react quickly and stay balanced and patient in space.
Speed enables him to be a decent man cover player - especially on deep routes
Has the natural athletic talent to contribute - and make an impact on special teams
Good agility and balance when shadowing his target. Competitive player.
Physical run supporter in the Antoine Winfield mold with short-area explosiveness to leave his mark on ballcarriers.
Savvy using his hands to get to the ball without drawing flags. Willing tackler and high-effort leader.
Anticipation skills and explosive, downhill burst could make him a star in zone-based scheme.
Scouting Report: Weaknesses
Lowers his shoulder for the big hit rather than wrapping up securely.
Has tight hips and has only average lateral agility
Takes poor angles to the ball carrier which results in him being late to the play
Has never performed well in coverage and has a college career QB rate when targeted of 94.2
Doesn't look to be natural in coverage - will need a great deal of development
Scouting Report: Summary
Nick Cross is an intriguing prospect who is an elite athlete with outstanding speed and explosiveness. He also has ideal size, looks the part of a prototypical strong safety, and is a big hitter who tackles like a linebacker who's a major asset in run defense. Cross however despite his speed and quickness is lacking in coverage skills and consistently gives up yardage he really shouldn't -and doesn't appear natural or instinctive in zone coverage. Whether this is just a function of his limited playing time or something more innate is yet to be decided.

Cross will likely be over-drafted due to his athletic skills and potential but we can't see him being value anywhere higher than the fourth round due to his inefficiencies in pass defense. Expect him to be picked early in the fifth round of the 2022 NFL Draft.
Nick Cross percentiles vs other Safety's
(NFL Combine historically - higher value represents better perfomance)
How other scouting services rate Nick Cross (Overall Rank)
All Scouts AverageOverall Rank
88.4
All Scouts AveragePosition Rank
18.0