Kyle Hamilton S Notre Dame | NFL Draft Profile & Scouting Report
Kyle Hamilton S Notre Dame
NFL Draft Profile & Scouting Report
Last Updated:

03/07/2022

Draft Year:

2022

40 time:

4.59 seconds (41%*)

Age:

22.6

DOB:

03/15/2001

Measurables:

Height:

6-4 (97%*)

Weight:

220 (83%*)

Hands:

9 1/8 (39%*)

Arm:

33 (80%*)

Span:

80 6/8 (98%*)

Forty:

4.59 (C) (41%*)

Shuttle:

4.32 (C) (25%*)

Ten Yard:

1.58 (C) (48%*)

Vertical:

38 (C) (80%*)

Broad:

131 (C) (96%*)

Three Cone:

6.90 (C) (67%*)

Bench:

DNP

(C)

- NFL Combine

(P)

- Pro Day

(O)

- Other

(HS)

-Estimated from High School Combine

For an explanation of how the (HS) data is calculated see

this article

*Percentile calculated on how any given stat would rank at the NFL combine historically in the player's position group (Higher value represents better perfomance).

NFL Combine & Pro-Day Results
Last Updated:

03/07/2022

Draft Year:

2022

40 time:

4.59 seconds (41%*)

Age:

22.6

DOB:

03/15/2001

*Percentile calculated on how any given stat would rank at the NFL combine historically in the player's position group (Higher value represents better perfomance).

NFL Combine & Pro-Day Results
Overall Rating:

91.6 / 100

Game performance weighted rating
QB Rating When targeted:
47.0
Tackling:

87%
Run Defense:

78%
Coverage:

88%
Zone:

86%
Man/Press:

86%

DRAFT PROJECTION:

1st - Top 10

Overall Rank:

#8

Position rank:

#3

College Games:

31

College Snaps:

1440

Grade:

ESPN RATING: 83/100

OVR Rank:

#84

Pos Rank:

#10

State Rank:

#20

Grade:

247 RATING: 98/100

Grade:

RIVALS RATING: 5.9 (97%)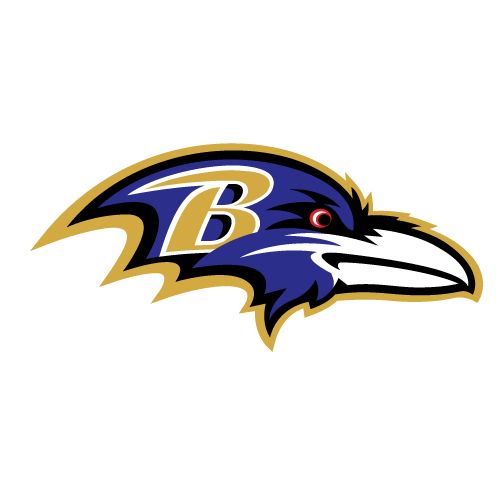 Drafted: ROUND: 1 - Pick Number: 14 (BAL)
Draft Profile: Bio
Hamilton has good bloodlines as his dad was a basketball player who was selected in the 1988 NBA draft but ultimately played professionally in Greece where Kyle was born. Hamilton was raised in Atlanta where following an impressive high school career he was rated as the #10 player in the nation by ESPN and was recruited heavily by all the top schools but opted to join Notre Dame.

In his freshman year in 2019, Hamilton started all 13 games recording 39 tackles and four interceptions and he was named as an Athletic All-American.
In 2020 during his sophomore year, Hamilton would be made a Bednarik Award Semi-Finalist. He also earned First Team honors from PFF, USA Today, AP & FWAA, as he recorded 55 tackles and an impressive 55.6 QB rating when targeted.
As a junior in 2021, Hamilton was made a team captain and started six games before suffering a season-ending knee injury. Prior to this, he had been exceptional quality football logging 3 interceptions, 20 tackles, and a defensive QB rating of 42.3.
Scouting Report: Strengths
His size (6'4" 220Lbs) and speed give him incredible versatility. Is able to play as a linebacker on the edge or in the middle, play as deep zone safety, or even as a corner in a pinch
Has impressive football IQ with an elite natural feel for the position - nice football radar - always aware of where he should be - sometimes knows where the ball is going before the rceiver
Very active pre-snap and shows natural awareness as a pass rusher - very rare skills for a defensive back
Made Bruse Feldman's Freaks list at #3 -- His top-end speed is 21 miles per hour. His vertical is 41-7 and his broad jump is 10-8.
Possesses a tall, long frame almost perfect for the position. Talented all-around athlete with excellent playing speed and range.
Very nice tackler with impressive range who wraps up nicely and rarely overruns the ball carrier
Hamilton's youth trainer credited him with a 40" vertical, an 11' broad jump, and 'the fastest (electronic) 10-yard split he had seen at the age of 18
Has good ball skills to locate and the long arms and catch radius to attack the ball in the air.
Really excellent range in the running game - able to bring down runners like a linebacker
Has good body control and balance to redirect and break down in the open field.
Aware in the red zone stays on the backline to take away fade throws. Capable of making quarterbacks pay for late throws.
Does a very good job of reading the eyes of the quarterback and reacting with good field awareness and ball skills.
Reads and deciphers quickly, reacting in a flash with a nose for the ball. Jumps routes and drives fast on plays in front of him.
Scouting Report: Weaknesses
He is very disruptive at all levels of the field, and his versatile experience will be enticing, but a lot of teams will see more tweener traits than versatile ability.
He is so explosive and can sometimes become a little out of control and so is more susceptible to play-action and other fakes than you would expect
Despite being seriously athletically and highly touted as a high school star he has never quite produced a consistent set of elite performances and his interception and tackling numbers have not been elite
Speed is good but not elite and can beat deep by faster receivers
Under performed at the combine in only running a 4.59 when most were expecting a time in the mid 4.4s
Suffered a knee injury as a Junior resulting in him missing half the season this may leave him with a medical question mark
Scouting Report: Summary
Kyle Hamilton can do it all -- he has the perfect size and agility for the position combined with nice coverage skills, hard tackling, and an amazing instinct for the game You can make the case that he is the best player in the entire 2022 NFL Draft and a possible generational talent.

He will likely be an impact safety in the NFL and has the potential to be an excellent pro. He does not come without risk, however - and has never performed at a consistently elite level despite having elite tools, he also carries an injury issue that will need to be thoroughly checked out if a team was planning to spend a high pick on him. He also isn't as quick as billed and may struggle to stay with quicker receivers deep.

We expect Hamilton to be a top-quality prospect who may end up as a pro-bowler at the next level and could even go as high as the top-five in the 2022 NFL Draft - although we consider that a little high and expect to see him selected in the top 10.
Kyle Hamilton percentiles vs other Safety's
(NFL Combine historically - higher value represents better perfomance)
How other scouting services rate Kyle Hamilton (Overall Rank)
All Scouts AverageOverall Rank
4.8
All Scouts AveragePosition Rank
1.0