Coby Bryant CB Cincinnati | NFL Draft Profile & Scouting Report
Coby Bryant CB Cincinnati
NFL Draft Profile & Scouting Report
ROLE:

Outside Man/Press CB

Last Updated:

03/09/2022

Draft Year:

2022

40 time:

4.54 seconds (33%*)

Age:

24.8

DOB:

03/29/1999

Measurables:

Height:

6-1 (81%*)

Weight:

193 (51%*)

Hands:

9 3/8 (61%*)

Arm:

30 5/8 (31%*)

Span:

74 (43%*)

Forty:

4.54 (C) (33%*)

Shuttle:

4.33 (P) (14%*)

Ten Yard:

1.54 (C) (63%*)

Vertical:

33 (P) (14%*)

Broad:

122 (P) (50%*)

Three Cone:

7.31 (P) (3%*)

Bench:

17 (C) (73%*)

(C)

- NFL Combine

(P)

- Pro Day

(O)

- Other

(HS)

-Estimated from High School Combine

For an explanation of how the (HS) data is calculated see

this article

*Percentile calculated on how any given stat would rank at the NFL combine historically in the player's position group (Higher value represents better perfomance).

NFL Combine & Pro-Day Results
ROLE:

Outside Man/Press CB

Last Updated:

03/09/2022

Draft Year:

2022

40 time:

4.54 seconds (33%*)

Age:

24.8

DOB:

03/29/1999

*Percentile calculated on how any given stat would rank at the NFL combine historically in the player's position group (Higher value represents better perfomance).

NFL Combine & Pro-Day Results
Overall Rating:

82.1 / 100

Game performance weighted rating.
Click the links below to view how player ranks vs other prospects.
QB Rating When targeted:
64.9
Tackling:

69%
Run Defense:

75%
Coverage:

80%
Zone:

75%
Man/Press:

78%

Overall Rank:

#113

Position rank:

#19

College Games:

51

College Snaps:

3316

Grade:

247 RATING: 79/100

Grade:

RIVALS RATING: 5.5 (90%)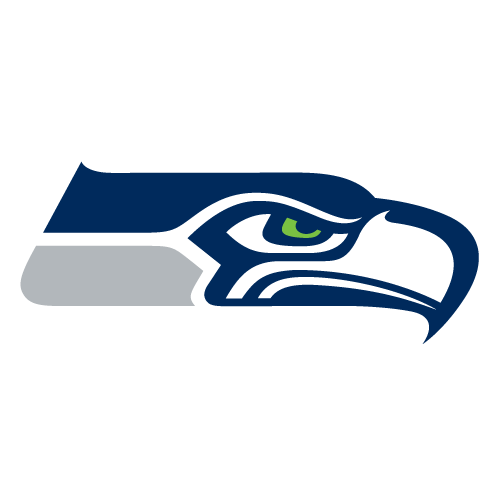 Drafted: ROUND: 4 - Pick Number: 109 (SEA)
Draft Profile: Bio
Coby Bryant who has a brother Christian Bryant who has played for the Rams and Cardinals - was a three-star recruit from Glenville High School in Ohio. He opted to join Cincinnati after not being heavily recruited.

After only playing sparingly as a freshman in 2017 as a sophomore in 2018, Bryant played in 13 games, making 12 starts at cornerback - and played nine games with a cast on his hand, but still tallied 33 tackles, 30 of which were solo stops. He logged a 87.7 QB rating when targeted on the year.
The following year in 2019 Bryant started 14 games at cornerback and finished fifth on the team with 54 tackles, including 2.5 for a loss, eight pass breakups, two QB hurries, two interceptions, and a below-par 104.2 QB rating when targeted.
In 2020 as a 10-game starter at CB he chalked up 11 passes defended, totaling a team-best four interceptions and seven pass breakups. He finished with 35 tackles, a tackle for a loss, a forced fumble, and an improved 73.2 QB rating when targeted on the year. He received his first major award in the shape of a 2020 First-Team All-AAC honoree spot.

Playing opposite Ahmad Gardner Bryant stepped his game to an elite level in 2021 to form the best corner duo in college football and he became a leader on the defense and logged a team-high 11 pass breakups to go with 42 tackles (one for loss), three interceptions while forcing three fumbles and even scored 3 TDs. Notably, his QB rating when targetted fell to a career-best 61.0. He won the Jim Thorpe Award, given to the nation's top defensive back, one of only two Group of 5 winners in its history. He was also awarded an AFCA First Team All-American spot and was a Walter Camp First Team All- American.
Scouting Report: Strengths
Ideal length and size for the position combined with nice movement skills
Very good feel for the game and high football IQ - is a natural leader
Elite quick feet and is natural moving from a backpaddle into a full sprint
Very good in run defense and an impressive tackler - could easily be mistaken for a box safety
Mirrors all but the fastest receivers with blanket coverage
Ideally suited as a man/press corner where he can use his aggressive physical style to intimidate smaller receivers
Has an NFL frame with strong hands, the ability to close quickly on underneath routes, and the size to tackle with a thump.
Extremely aggressive to come up and put his body in traffic to make tackles.
Willing and successful blitzing off the edge. Consideration for a move to safety with a combination of range and sure tackling.
Trusts his eyes with very good awareness. Has very good reaction skills to break quickly on the ball.
Very aggressive attacking receiver blocks and tackles like a linebacker.
Tough and scrappy with forceful nature to be physical at all levels of the field. Has good bulk on his frame to be aggressive in run support.
Scouting Report: Weaknesses
Has inconsistent change of direction skills and can be beaten by agile receivers. Especially susceptible to head fakes
Has only average speed (4.54 at the Combine) and needs to give the faster receivers too much of a cushion
Inconsistent getting off of blocks. Can be a step slow to react when a quarterback comes back to his side of the field late in progression.
Needs to improve his footwork and balance in coverage. Sometimes transitions out of his backpedal too early
Opens his hips too early and allows himself to get turned around in coverage.
Doesn't have the quick-twitch reaction when he gears down to rebuild to top speed. More instinctive than explosive.
Scouting Report: Summary
Coby Bryant is just coming off winning the Jim Thorpe award is at the top of his career arc. He has performed at an impressive level while playing in an elite secondary for Cincinnati. He has top-level athletic skills, great size, and aggression along with the natural cover skills you look for in the position, he, however, doesn't have the top speed or quickness you find in elite corners at the next level.

While Bryant is likely to become a solid starting corner in the pros we think he has the skill set to be an elite safety at the next level.
Bryant in all likelihood will hear his name called in the third or fourth round of the 2022 NFL Draft.
Coby Bryant percentiles vs other Cornerback's
(NFL Combine historically - higher value represents better perfomance)
How other scouting services rate Coby Bryant (Overall Rank)
All Scouts AverageOverall Rank
92.6
All Scouts AveragePosition Rank
22.0