Darnell Washington TE Georgia | NFL Draft Profile & Scouting Report
Darnell Washington TE Georgia
NFL Draft Profile & Scouting Report
ROLE:

Inline Multi-Role TE

Last Updated:

04/06/2023

Draft Year:

2023

40 time:

4.64 seconds (82%*)

Age:

22.3

DOB:

08/17/2001

Measurables:

Height:

6-7 (93%*)

Weight:

264 (80%*)

Hands:

11 (93%*)

Arm:

34 3/8 (82%*)

Span:

83 6/8 (99%*)

Forty:

4.64 (C) (82%*)

Shuttle:

4.08 (C) (97%*)

Ten Yard:

1.57 (C) (88%*)

Vertical:

31 (C) (27%*)

Broad:

122 (C) (87%*)

Three Cone:

DNP

Bench:

21 (C) (58%*)

(C)

- NFL Combine

(P)

- Pro Day

(O)

- Other

(HS)

-Estimated from High School Combine

For an explanation of how the (HS) data is calculated see

this article

*Percentile calculated on how any given stat would rank at the NFL combine historically in the player's position group (Higher value represents better perfomance).
ROLE:

Inline Multi-Role TE

Last Updated:

04/06/2023

Draft Year:

2023

40 time:

4.64 seconds (82%*)

Age:

22.3

DOB:

08/17/2001

*Percentile calculated on how any given stat would rank at the NFL combine historically in the player's position group (Higher value represents better perfomance).
Overall Rating:

87.6 / 100

Game performance weighted rating.
Click the links below to view how player ranks vs other prospects.
QB Rating When targeted:
111.2
Hands:

72%
Short Receiving:

87%
Intermediate Routes:

89%
Deep Threat:

79%
Blocking:

81%

DRAFT PROJECTION:

1st - Late

Overall Rank:

#26

Position rank:

#2

College Games:

33

College Snaps:

1257

Grade:

ESPN RATING: 89/100

OVR Rank:

#5

Pos Rank:

#2

State Rank:

#1

Grade:

247 RATING: 97/100

Ovr Rank:

#34

Pos Rank:

#2

Grade:

RIVALS RATING: 6.1 (100%)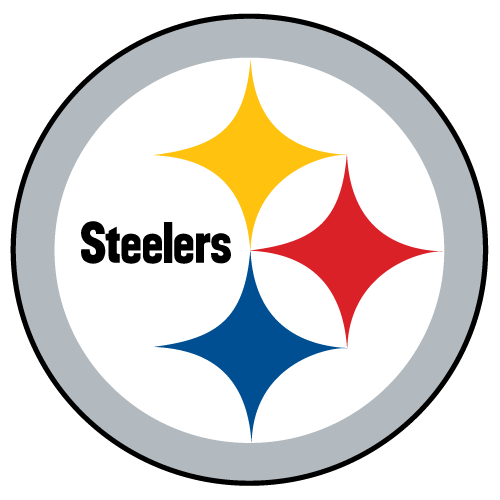 Drafted: ROUND: 3 - Pick Number: 93 (PIT)
Draft Profile: Bio
Darnell Washington was a standout two-way player at Desert Pines High School and was also on the varsity basketball team, (averaged 11 points and 12 rebounds per game as a junior). He was rated a 4-star recruit by ESPN and handed a 5-star grade by 247 Sports and after being heavily recruited opted to join Georgia.

In 2020 as a freshman, Washington saw action in 10 games for the Bulldogs as he made 7 receptions for 166 yards for an average of 23.7 yards per reception, and an unimpressive QB rating when targeted of 59.3.

As a sophomore in 2021 he played 11 games and had 10 catches for 154 yards for an average of 15.4 yards per catch, with one TD. In pass protection, he gave up no pressures and no sacks.

As a junior in 2022, he played 13 games and hauled in an improved 26 catches for 417 yards for an average of 16.0 yards per catch, with 2 TDs, and a QB rating when targeted of 105.9.
Honors & awards
Named to the preseason watch list for the John Mackey Award, given to the nation's outstanding collegiate tight end
At high school selected to play for Team Pressure in the 2020 Under Armour All-America Game
Named to the 2018 USA Today All-USA and NIAA All-State Class 4A Second Team offenses following his high school junior season
Scouting Report: Strengths
Washington is a huge tight end standing 6-7 and weighing in at 270lbs - who has the power and drive-blocking ability of a tackle
As a blocker Washington is elite, he stands out as elite as a run blocker and you could easily mistake him for a seasoned pulling guard
As a pass blocker he is outstanding and easily handles blitzing LBs on the edge. In the 72 instances when he was used strictly in pass protection he didn't give up a single pressure
Elite catch radius and has impressive soft strong hands to help pull down errant passes
He's a powerful open-field runner with agility, and surprising quickness and speed given his size
Knee-bend and technique are good and Washington shows decent power when his hands hit the target.
His long arms allow him to play bigger even bigger than his size, which is scary, and he has a frame that can carry even more weight
He's a coordinated hands catcher who does a nice job digging out low throws. He's very good with the ball in his hands, a violent runner after the catch, and often able to fend off defenders with a straight arm.
Washington has a tapered build and strong hands, ripping the ball back with ease when defensive backs manage to get a hold of it.
He's very good in contested-catch situations, using his frame effectively to make plays facing the quarterback. He also shows a knack for high-pointing the ball, consistently outmuscling defensive backs.
Scouting Report: Weaknesses
Washington seems comfortable in traffic to the point where he doesn't make the effort to create smucheparation
He has only average long speed doesn't have a second gear and certainly won't threaten the top of the defense
Was never really involved in the Bulldogs as offense as receiver to a great extent - was only targetted 45 times in three years of play
Because his top-end speed is decent-not-great, he doesn't warrant safety help over the top and he'll only be regarded as a short-range threat
Player Comparison
Marcedes Lewis
Scouting Report: Summary
Washington was used predominantly as a blocker while at Georgia and was impressive in his execution, he however given his frame and overall athletic skills is the kind of player that can become a much better pro than college player. He has the talent as a receiver to be integrated into a pro-level passing offense to a significant extent and his obvious tangibles would create mismatches, especially in the secondary. We see Washington as a high-potential prospect who can dominate at the next level and will likely be selected in the second or third round of the 2023 NFL draft.
Darnell Washington percentiles vs other Tight End's
(NFL Combine historically - higher value represents better perfomance)
Update - 04/06/2023
At the combine, Washington boosted his stock and displayed the fluid ability to work down the line on the gauntlet drill as well as impressive hands in the receiving drills. His forty time was as expected but his shuttle was unworldly as he ran a 4.08 which was the fourth-highest all-time at the combine among the tight-end group. Just for comparison hyper-athletic combine standout Vernon Davis ran a 4.17!
Darnell Washington Three Minute Video Review
Courtesy of NFL Draft Buzz contributor Steven Wright
How other scouting services rate Darnell Washington (Overall Rank)
All Scouts AverageOverall Rank
36.6
All Scouts AveragePosition Rank
5.0