Luke Musgrave TE Oregon State | NFL Draft Profile & Scouting Report
Luke Musgrave TE Oregon State
NFL Draft Profile & Scouting Report
Last Updated:

04/23/2023

Draft Year:

2023

40 time:

4.61 seconds (87%*)

Bowl Invite:

Senior Bowl

Measurables:

Height:

6-6 (82%*)

Weight:

253 (48%*)

Hands:

10 3/8 (76%*)

Arm:

32 5/8 (38%*)

Span:

79 4/8 (58%*)

Forty:

4.61 (C) (87%*)

Shuttle:

4.41 (P) (43%*)

Ten Yard:

1.54 (C) (95%*)

Vertical:

36 (C) (83%*)

Broad:

125 (C) (95%*)

Three Cone:

7.09 (P) (66%*)

Bench:

19 (P) (39%*)

(C)

- NFL Combine

(P)

- Pro Day

(O)

- Other

(HS)

-Estimated from High School Combine

For an explanation of how the (HS) data is calculated see

this article

*Percentile calculated on how any given stat would rank at the NFL combine historically in the player's position group (Higher value represents better perfomance).
Last Updated:

04/23/2023

Draft Year:

2023

40 time:

4.61 seconds (87%*)

Bowl Invite:

Senior Bowl

*Percentile calculated on how any given stat would rank at the NFL combine historically in the player's position group (Higher value represents better perfomance).
Overall Rating:

86.4 / 100

Game performance weighted rating
QB Rating When targeted:
93.0
Hands:

60%
Short Receiving:

73%
Intermediate Routes:

76%
Deep Threat:

81%
Blocking:

56%

DRAFT PROJECTION:

2nd - Mid

Overall Rank:

#47

Position rank:

#4

College Games:

30

College Snaps:

1179

Grade:

ESPN RATING: 73/100

Grade:

247 RATING: 90/100

Grade:

RIVALS RATING: 5.6 (92%)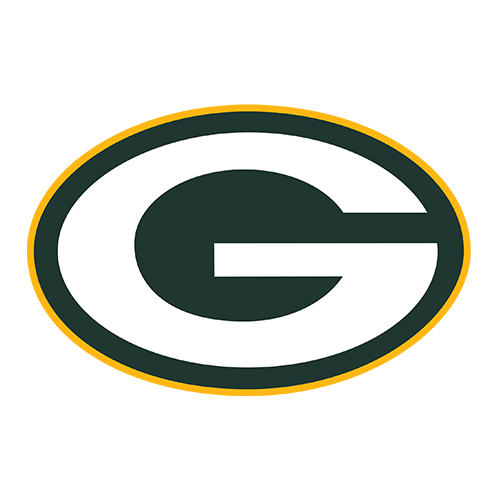 Drafted: ROUND: 2 - Pick Number: 42 (GB)
Draft Profile: Bio
Luke Musgrave from Bend Senior High School was rated a 3-star recruit by ESPN and handed a 3-star grade by 247 Sports. After playing multiple sport star at high school, Musgrave opted to join Oregon State.

In 2019 as a freshman Musgrave saw action in 8 games for the Beavers as he made just 2 receptions for 18 yards while playing on just 59 snaps

As a sophomore in 2020 he played just 7 games in a COVID-shortened season and had 12 catches for 142 yards for an average of 11.8 yards per catch from a snap count of 312.

As a junior in 2021 he played in all 13 games and hauled in a solid 22 catches for 304 yards for an average of 13.8 yards per catch, with one TD, and a very average QB rating when targeted of 61.1.

As a senior in 2022 he played just 2 games in an injury-impacted season and made 11 catches for 169 yards for an average of 15.4 yards per catch, one TD, and a QB rating when targeted of 132.4. In pass protection, he gave up just one pressure.
Honors & awards
2022 (JUNIOR)
Mackey Award Watch List (top Tight End)
Played in two games, making starts versus Boise State and Fresno State
2021 (SOPHOMORE)
Pac-12 Special Teams Player of the Week (10/25)
Caught a career-best seven passes for 85 yards and his first career offensive touchdown in the regular season finale at Oregon
Pac-12 Academic Honor Roll
2020 (SOPHOMORE)
Opened the season with four catches for a career-best 56 yards versus Washington State
Member of the Pac-12 Academic Honor Roll
BEND SENIOR HIGH SCHOOL
Two-year letter winner for head coach Matt Craven, starting both years. Saw action at defensive end and wide receiver in addition to tight end
First-Team All-League at both tight end and defensive end. Earned Team MVP honors
Caught a team-leading 31 passes for 563 yards as a senior, totaling four touchdowns. Defensively, finished with 42 tackles
Three-year letter-winner in lacrosse and competed in ski racing and track. Named First-Team All-League in lacrosse as a sophomore and junior. Giant Slalom and Super Giant Slalom Alpine Ski Racing Champion
Uncle, Bill Musgrave, is currently the offensive coordinator with the Denver Broncos. He played in the NFL at quarterback from 1991 to 1998 for the Dallas Cowboys, San Francisco 49ers, Denver Broncos and Indianapolis Colts. He also lettered at Oregon from 1987-90
Father, Doug Musgrave, was a two-year letterwinner (1991 and 1992) at Oregon at QB
Scouting Report: Strengths
Protypical size for the position and athleticism - standing 6-6 and weighing in at 255lbs, and having NFL bloodlines - his uncle was a pro QB in the 1990s
Made Bruce Feldman's Freak's List - ranked #27. He wrote "He also excelled at lacrosse and in alpine skiing. This offseason, Musgrave vertical-jumped 36 1/2 inches, broad-jumped 10-1 3/4, clocked a 4.51 40, and did 4.21 in the pro agility — all terrific numbers for a tight end this size."
He's a fluid athlete with excellent short-area quickness; Musgrave should be able to create separation, and he has the straight-line speed to threaten down the seam.
His lack of college production has been much more a result of bad luck rather than poor play - 2020 was limited due to COVID and 2022 was impacted by a serious knee injury which limited him to just two games
Played in a very inconsistent offense and was misused resulting in underwhelming production
Musgrave also has value as a catch-and-run threat, running hard and consistently picking up yards after the catch.
Looks great in contested catch situations - shields the ball and dominates DBs at the catch point with his elite height/li>
First tight end at the Senior Bowl to break the 20 MPH in practice drills
Soft, reliable hands center the big target for quarterbacks. He Shields the defense and will let the ball into his pads to protect it when about to absorb a big hit over the middle.
Runs precise routes with mostly crisp cuts. Very difficult to cover gets separation consistently.
He combines good speed with his size, and he accelerates off the line better than most big receivers.
Musgrave plays with smoothness and balance, and he shows a knack for setting up defensive backs
Scouting Report: Weaknesses
He's a huge work in progress as a blocker, often playing too high and getting overpowered at the point of attack
Massively inexperienced has had only a single season where he's been on the field for more than 350 snaps (in 2021) and in his best season he still made just 304 yards through the air.
Not a powerful blocker - and doesn't drive defenders backward as you expect for a man of his size
Musgrave doesn't create the kind of separation you would hope given his elite timed speed
He'll also have to adjust to getting his head around to locate the ball on shorter routes over the middle
Scouting Report: Summary
Luke Musgrave is a super polarizing prospect and is a classic potential vs production evaluation. There is no doubt Musgrave has huge potential, he has ideal height, long arms, soft hands, and elite speed, he, however, has never produced at a high level with any consistency - which for many many scouts raises serious red flags especially drafting him early.

If Musgrave blows up the combine as we expect, it's easy to see him being selected at the end of the first day, although to us this seems a little too rich for a boom/bust unproven prospect. Currently, we consider Musgrave to represent late second-round value in the 2023 NFL Draft.
Luke Musgrave percentiles vs other Tight End's
(NFL Combine historically - higher value represents better perfomance)
Update - 04/23/2023
At the senior Bowl on day one -- From NFL.com-- He has a well-proportioned 255-pound frame that made him stand out from the rest of the players in his Senior Bowl position group. He's coming back from a knee injury that limited him to two games last season and was cleared to run routes just a few weeks ago, but you would never know it based on the way he buzzed around the field in Mobile.

Was the fastest among all the Tight Ends and it wasn't even close - was clocked at 20.05 MPH.
Luke Musgrave Three Minute Video Review
Courtesy of NFL Draft Buzz contributor Steven Wright
How other scouting services rate Luke Musgrave (Overall Rank)
All Scouts AverageOverall Rank
42.9
All Scouts AveragePosition Rank
6.0