Darrian Beavers OLB/EDGE Cincinnati | NFL Draft Profile & Scouting Report
Darrian Beavers OLB/EDGE Cincinnati
NFL Draft Profile & Scouting Report
Last Updated:

02/02/2022

Draft Year:

2022

40 time:

4.70 seconds (48%*)

Age:

24.2

DOB:

07/05/1999

Measurables:

Height:

6-4 (88%*)

Weight:

237 (41%*)

Hands:

9 3/4 (57%*)

Arm:

32 3/8 (59%*)

Span:

81 2/8 (92%*)

Forty:

4.70 (P) (48%*)

Shuttle:

4.28 (C) (54%*)

Vertical:

36.5 (C) (73%*)

Broad:

125 (C) (89%*)

Three Cone:

6.91 (C) (80%*)

Bench:

DNP

(C)

- NFL Combine

(P)

- Pro Day

(O)

- Other

(HS)

-Estimated from High School Combine

For an explanation of how the (HS) data is calculated see

this article

*Percentile calculated on how any given stat would rank at the NFL combine historically in the player's position group (Higher value represents better perfomance).

NFL Combine & Pro-Day Results
Last Updated:

02/02/2022

Draft Year:

2022

40 time:

4.70 seconds (48%*)

Age:

24.2

DOB:

07/05/1999

*Percentile calculated on how any given stat would rank at the NFL combine historically in the player's position group (Higher value represents better perfomance).

NFL Combine & Pro-Day Results
Overall Rating:

82.1 / 100

Game performance weighted rating
Tackling:

59%
Pass Rush:

78%
Run Defense:

71%
Coverage:

64%

Overall Rank:

#113

Position rank:

#15

College Games:

50

College Snaps:

2344

Grade:

247 RATING: 83/100

Grade:

RIVALS RATING: 5.4 (89%)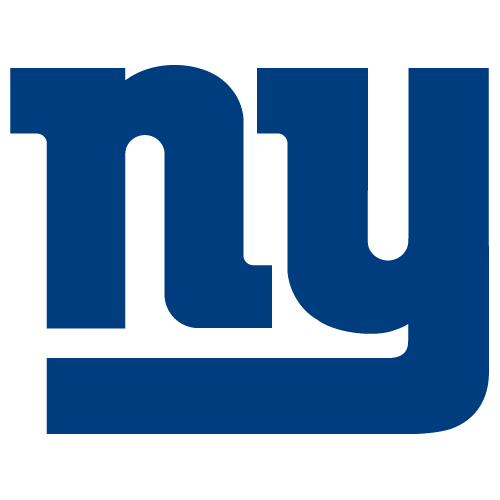 Drafted: ROUND: 6 - Pick Number: 182 (NYG)
Draft Profile: Bio
Darrian Beavers was a star at Colerain High School in Ohio and played WR and safety. He was a First Team All-Conference on defense in 2015 and 2016. Beavers also earned a varsity letter in basketball and track and was a scholar-athlete with a 4.0 GPA. Was graded by a 3-star recruit by 247sports and accepted an offer to play for the Connecticut Huskies.

He had two unimpressive years at UConn. As a freshman, he played in all 12 games and chalked up 15 total tackles, 3.0 tackles for loss, and 3.0 sacks. As a sophomore in 2018, he played in all 12 games, starting six. He led the Huskies with 4.0 sacks, recorded 23 tackles, 4.5 tackles for loss, and broke up two passes. At the end of 2018 transferred to Cincinnati.

In 2019 Beavers played in all 14 games, starting in 10- had 36 tackles, 1.5 for a loss, and a pair of QB hurries. He was named to the 2019 AAC All-Academic Team.
Beavers enjoyed a better season in 2020 he was UC's second-leading tackler on the season with 58 stops and also had 7.5 tackles for a loss, 2.4 sacks, two interceptions, four passes defended, a QB hurry, and a forced fumble. He was awarded with Second-Team All-AAC honors at the end of the season.
In 2021 Beavers was a Dick Butkus Award finalist and First-Team All-AAC selection after he logged 91 tackles, with 9.5 TFL (3.5 sacks), two pass breakups, a QB rating when targetted in coverage of 72.2, two fumbles forced and had a sack in each of the first five games.
Scouting Report: Strengths
Beavers has a filled-out frame with good thickness and excellent length. Plays at full speed at all times with an active motor and determined quickness in pursuit.
Patient very smart player with a high football IQ who doesn't bite on fakes
Solid tackler who is super versatile projects as both an outside 3-4 and 4-3 linebacker and has experience across all three LB spots
Quality pass rusher especially on the edge - improved significantly in 2021
Very good lateral movement allows him to track running backs sideline to sideline
Has a good feel for coverage especially in zone - you can tell he used to be a safety in high school
Reacts well to draw plays and misdirection, sniffs out screens to his side of the field. Keeps his eyes in the backfield when rushing the passer and uses hands and strength to stay in the play.
Tougher between the tackles than many expect. Fluid and quick drop into zone covers enough ground to be Tampa-2 "MIKE" and knows where the markers are.
Downhill defender and physical tackler. Uses his eyes to decipher and break down the play, showing good awareness and discipline to sniff out fakes.
Combines very good instincts with above-average reaction skills. Almost always finds the ball in traffic.
Flashes strength to punch or stiff-arm to get off blocks. Stays with plays downfield, often making tackles even after being hit by multiple linemen.
Shows the closing burst and footwork to work well in tight areas.
Has good but not elite straight-line speed or quickness, but has strength and pass-rush ability
Scouting Report: Weaknesses
Is not explosive or particularly quick although this is mitigated by his bigger than average size for the position
Could do with improving his pass-rushing bag of tricks. Has managed to get pressure on delayed blitzes rather than as a primary pass rusher
Doesn't have the speed or agility to consistently cover faster tight ends in man coverage
Hips are a bit high, arms are long, and waist is narrow, which limits his ability to anchor and turn. Not much of a pass rusher if there is not an open lane
Change of direction skills are only average
Scouting Report: Summary
Darrian Beavers is a solid pro prospect who improved his stock significantly with an excellent season in 2021. He's good in most areas - as a pass-rusher, a run defender, and in coverage but isn't elite in any of them. He's a very smart player with a great attitude who has a high floor but with a limited ceiling when projected to the pro game.

We expect Beavers to become an eventual NFL starter who will likely be a solid backup as a rookie and expect he'll likely be selected in the middle rounds of the 2022 NFL Draft.
Darrian Beavers percentiles vs other Outside Linebacker's
(NFL Combine historically - higher value represents better perfomance)
How other scouting services rate Darrian Beavers (Overall Rank)
All Scouts AverageOverall Rank
107.5
All Scouts AveragePosition Rank
17.0