Dylan Parham OT Memphis | NFL Draft Profile & Scouting Report
Dylan Parham OT Memphis
NFL Draft Profile & Scouting Report
SUB-POSITION:

Multi-role OL

Last Updated:

02/12/2022

Draft Year:

2022

40 time:

4.93 seconds (96%*)

Age:

24.3

DOB:

08/24/1999

Measurables:

Height:

6-3 (7%*)

Weight:

311 (37%*)

Hands:

10 1/4 (59%*)

Arm:

33 1/8 (24%*)

Span:

80 1/8 (8%*)

Forty:

4.93 (C) (96%*)

Shuttle:

4.70 (C) (61%*)

Ten Yard:

1.74 (C) (75%*)

Vertical:

26.5 (C) (31%*)

Broad:

108 (C) (79%*)

Three Cone:

7.78 (C) (53%*)

Bench:

25 (P) (55%*)

(C)

- NFL Combine

(P)

- Pro Day

(O)

- Other

(HS)

-Estimated from High School Combine

For an explanation of how the (HS) data is calculated see

this article

*Percentile calculated on how any given stat would rank at the NFL combine historically in the player's position group (Higher value represents better perfomance).

NFL Combine & Pro-Day Results
SUB-POSITION:

Multi-role OL

Last Updated:

02/12/2022

Draft Year:

2022

40 time:

4.93 seconds (96%*)

Age:

24.3

DOB:

08/24/1999

*Percentile calculated on how any given stat would rank at the NFL combine historically in the player's position group (Higher value represents better perfomance).

NFL Combine & Pro-Day Results
Overall Rating:

83.1 / 100

Game performance weighted rating.
Click the links below to view how player ranks vs other prospects.
Pass Blocking:

86%
Run Blocking:

83%

Overall Rank:

#94

Position rank:

#20

College Games:

51

College Snaps:

3592

Grade:

247 RATING: 77/100

Grade:

RIVALS RATING: 5.2 (85%)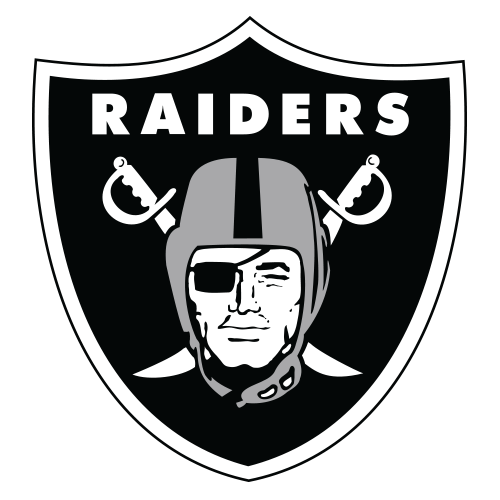 Drafted: ROUND: 3 - Pick Number: 90 (LV)
Draft Profile: Bio
Dylan Parham played for Carrollton high school in Georgia at both linebacker as a junior and as a tight end as a senior. He was only lightly recruited and graded as a pass rusher and a result given only a two-star rating.

Parham joined Memphis as a tight end and redshirted his true freshman season in 2017. In 2018 as a redshirt freshman he started all 14 games at left guard, played 972-of-1,028 snaps, and was a major part of the offensive line that paved the way for a school-record 7,324 yards of total offense (3,919 rush/3,405 pass).
In 2019 Parham started all 14 games at left guard and put up average numbers -- surrendering 5 sacks and 25 total pressures and 5 holding penalties.
In 2020 he appeared in all 11 games on the season, earning starts in all 11 at right tackle, and logged some elite pass protection numbers-- he surrendered a single sack, just 9 total pressures, and 3 holding penalties. As a result, he landed on Outland Trophy Watch List.

As a redshirt senior in 2021, Parham started all 11 games at right guard and didn't allow a sack in 545 pass protection snaps, only surrendered 10 total pressures, and gave up 4 penalties on the season. He was handed a Reese's Senior Bowl Invitee, once again was on the Outland Trophy Preseason Watch List and the Rotary Lombardi Award Watch List and chalked up a spot on the 2021 First-Team All-AAC 2021.
Scouting Report: Strengths
Good upper body strength and stout build with excellent quickness and tight end speed
Has developed into an excellent pass protector as a right guard. Has the quickness to mirror rushes and force them outside
Displays excellent bend while battling with defenders for positioning.
Very fast for a lineman and moves with consistency and fluidity as a zone run blocker
Has a wide base giving preventing him being knocked off balance
Adequate foot quickness to remain outside. Can get to the second level with surprising agility when adjusting to moving defenders
Unique versatility - has had success playing at both guard spots and at right tackle. Despite not playing center he may be ideally suited to the role
Developed into a leader on the field - a hard worker with an excellent work ethic
Has developed the talent to control defenders and when latched on will not let up
Has a high football IQ who has a great understanding of offensive and defensive concepts
Finds defenders with his hands immediately and gets feet moving to engage and sustain.
Willing to attack and punches multiple times to finish the play. Quick to pick up edge blitz and shows no panic, easily adjusting angles and resetting his feet. Can recover and reset his anchor. Rarely late off the snap.
Has elite mobility in his ankles, knees, and hips to get underneath defenders
Quick out of his stance with the footwork to be effective in front of screens. Willing to get out in front of ballcarriers to take out defensive backs and linebackers.
Scouting Report: Weaknesses
Stronger pass rushers can get under his pads and steer him aside.
At only 6-2 isn't ideally built for the position - has trouble with power rushers driving him into the back field
Isn't aggressive enough - needs to develop a mean streak
Loses leverage battles and plays with high pad level. Can be late off the snap.
Finesse blocker with average arm length who doesn't use his hands well to win at the point of attack.
Can be beat off the edge coming out of his stance lunging to reach speedy wide rushers.
Relies more on precise angles than physicality in the running game.
Scouting Report: Summary
Parham is a good NFL prospect with elite quickness, overall body control, and hand movement -- he however is a little small to be a dominant guard in the NFL and may struggle with power rushers. Despite not playing the position at any point during his college career he could fit in as an ideal pro center with his smaller size, high football IQ, and elite quickness.

Parham currently projects as a mid-third-round pick in the 2022 NFL Draft when viewed as a guard, however, he could be ranked higher if teams realize his potential as an outstanding center in a zone-blocking system.
Dylan Parham percentiles vs other Offensive Tackle's
(NFL Combine historically - higher value represents better perfomance)
How other scouting services rate Dylan Parham (Overall Rank)
All Scouts AverageOverall Rank
74.9
All Scouts AveragePosition Rank
15.0