Jalyn Armour-Davis CB Alabama | NFL Draft Profile & Scouting Report
Jalyn Armour-Davis CB Alabama
NFL Draft Profile & Scouting Report
Last Updated:

04/25/2022

Draft Year:

2022

40 time:

4.39 seconds (86%*)

Age:

24.0

DOB:

09/03/1999

Measurables:

Height:

6-1 (81%*)

Weight:

197 (68%*)

Hands:

9 1/4 (55%*)

Arm:

30 7/8 (37%*)

Span:

75 5/8 (53%*)

Forty:

4.39 (C) (86%*)

Shuttle:

4.37 (P) (9%*)

Ten Yard:

1.54 (C) (63%*)

Vertical:

34.5 (C) (29%*)

Broad:

118 (P) (24%*)

Three Cone:

7.26 (P) (5%*)

Bench:

14 (C) (45%*)

(C)

- NFL Combine

(P)

- Pro Day

(O)

- Other

(HS)

-Estimated from High School Combine

For an explanation of how the (HS) data is calculated see

this article

*Percentile calculated on how any given stat would rank at the NFL combine historically in the player's position group (Higher value represents better perfomance).

NFL Combine & Pro-Day Results
Last Updated:

04/25/2022

Draft Year:

2022

40 time:

4.39 seconds (86%*)

Age:

24.0

DOB:

09/03/1999

*Percentile calculated on how any given stat would rank at the NFL combine historically in the player's position group (Higher value represents better perfomance).

NFL Combine & Pro-Day Results
Overall Rating:

82.1 / 100

Game performance weighted rating
QB Rating When targeted:
52.7
Tackling:

86%
Run Defense:

76%
Coverage:

85%
Zone:

78%
Man/Press:

86%

Overall Rank:

#113

Position rank:

#20

College Games:

23

College Snaps:

699

Grade:

ESPN RATING: 82/100

Grade:

247 RATING: 95/100

Grade:

RIVALS RATING: 5.9 (97%)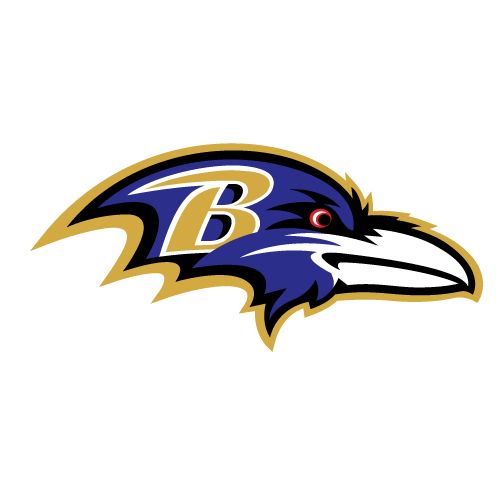 Drafted: ROUND: 4 - Pick Number: 119 (BAL)
Draft Profile: Bio
Jalyn Armour-Davis was the top cornerback in the state of Alabama coming out of high school. He played corner and also won state titles in both the 100m and triple jump. He was rated a four-star prospect by every major recruiting outlet- rated the No. 2 player in Alabama and the No. 11 cornerback by 247Sports. He opted to join Alabama over a number of offers from big schools.

Armour-Davis suffered a knee injury forcing him to redshirt the 2018 season. In 20-19 and 2020, he played sparingly due to the elite level of competition at Alabama and nagging injuries and finally made an impact in 2021.

As a junior, he won the starting job and picked up All-SEC Second Team honors from the conference coaches at the end of the year after tying for the UA team lead with three interceptions, combined for 51 return yards on three picks, recorded 32 tackles, including one for loss (-1 yard), to go with four pass breakups, most notably on 44 targets in coverage surrendered an elite 52.3 QB rating when targetted.
Scouting Report: Strengths
Trusts his eyes with very good awareness. Has very good reaction skills to break quickly on the ball.
Outstanding athlete with ideal measurables 6-1, 192 lbs 4.39 with excellent length
In his lone year of complete play at Alabama - he put up impressive numbers and locked down a number of quality wideouts
Has the potential to be an excellent starter with pro bowl potential if he can stay healthy
Excellent feet and nice instinct in coverage to effectively mirror the top receivers deep
Displays excellent timing and tracks the ball well in the air - is an impressive leaper. Fights for the ball
Very good technique as a press corner who uses his hands well at the line of scrimmage and effectively on deep throws
Is elite as trail technique corner - has the perfect combination of speed and agility
Both quick and fast and has a burst to close in zone coverage and plays physical at the line in man
Willing and successful blitzing off the edge. Has the body to play safety with a combination of range and sure tackling
Stout and feisty. Will engage, shed, and securely wrap the ballcarrier- elite change-of-direction agility
Very good in run defense - plays like a box safety. Tackles well and takes very good angles to the ball carrier
Is a smart player who is not taken in by head fakes and has an excellent understanding of receivers' routes
Adds extra versitility on special teams - an excellent returner
Good agility and balance when shadowing his target. Competitive player.
Scouting Report: Weaknesses
Needs to show better bend and flexibility in his drops - plays too high.
Needs to tighten his angles in pursuit. Needs to show better tackling technique to consistently finish.
Is very inexperienced - has only one full year of college experience behind him
Has had a carer plagued with injury, missed all of 2018 with a knee injury and two games with a hip problem in 2021
His hips could be more fluid and sometimes struggles in transition from backpedaling - gives quicker receivers a jump on him
Shows hesitancy as a player and plays a little too conservatively at times - probably due to his limited experience
Can be a bit handsy at times and risks drawing pass interference penalties in the pros
He noticeably gives too much space on the inside and leaves the safety too much to do in zone coverage
Inconsistent getting off of blocks. Can be a step slow to react when a quarterback comes back to his side of the field late in progression.
Scouting Report: Summary
Jalyn Armour-Davis is an impressive corner prospect. He possesses elite athletic skills, combined with the speed to mirror the quickest of receivers deep, very good man coverage skills, and plays an aggressive role in run defense. However, he has had a history of injuries and will need to check out medically before a team risks a high selection on him. Also, Armour-Davis has only a single complete year of playing time making him difficult to scout.

There is no doubt Jalyn Armour-Davis is a talented player - with a high upside, and if he had a more extensive resume and especially an injury-free one he would be viewed as a potential first-round selection. The extent to high he is picked will be down to how teams value potential versus risk.

Expect Armour-Davis to be selected anywhere from the second to the fourth round of the 2022 NFL Draft.
Jalyn Armour-Davis percentiles vs other Cornerback's
(NFL Combine historically - higher value represents better perfomance)
How other scouting services rate Jalyn Armour-Davis (Overall Rank)
All Scouts AverageOverall Rank
102.4
All Scouts AveragePosition Rank
23.0