Wan'Dale Robinson WR Kentucky | NFL Draft Profile & Scouting Report
Wan'Dale Robinson WR Kentucky
NFL Draft Profile & Scouting Report
Last Updated:

12/29/2021

Draft Year:

2022

40 time:

4.44 seconds (73%*)

Age:

22.8

DOB:

01/05/2001

Measurables:

Height:

5-8 (3%*)

Weight:

178 (6%*)

Hands:

9 (31%*)

Arm:

27 5/8 (1%*)

Span:

67 6/8 (1%*)

Forty:

4.44 (C) (73%*)

Shuttle:

4.13 (P) (75%*)

Ten Yard:

1.59 (C) (32%*)

Vertical:

34.5 (C) (38%*)

Broad:

118 (C) (31%*)

Three Cone:

6.99 (P) (45%*)

Bench:

19 (P) (85%*)

(C)

- NFL Combine

(P)

- Pro Day

(O)

- Other

(HS)

-Estimated from High School Combine

For an explanation of how the (HS) data is calculated see

this article

*Percentile calculated on how any given stat would rank at the NFL combine historically in the player's position group (Higher value represents better perfomance).

NFL Combine & Pro-Day Results
Last Updated:

12/29/2021

Draft Year:

2022

40 time:

4.44 seconds (73%*)

Age:

22.8

DOB:

01/05/2001

*Percentile calculated on how any given stat would rank at the NFL combine historically in the player's position group (Higher value represents better perfomance).

NFL Combine & Pro-Day Results
Overall Rating:

83.6 / 100

Game performance weighted rating
QB Rating When targeted:
102.6
Hands:

80%
Short Receiving:

89%
Intermediate Routes:

93%
Deep Threat:

95%
Blocking:

35%

Overall Rank:

#87

Position rank:

#15

College Games:

31

College Snaps:

1570

Grade:

ESPN RATING: 81/100

OVR Rank:

#125

Pos Rank:

#21

State Rank:

#4

Grade:

247 RATING: 97/100

Grade:

RIVALS RATING: 6.0 (98%)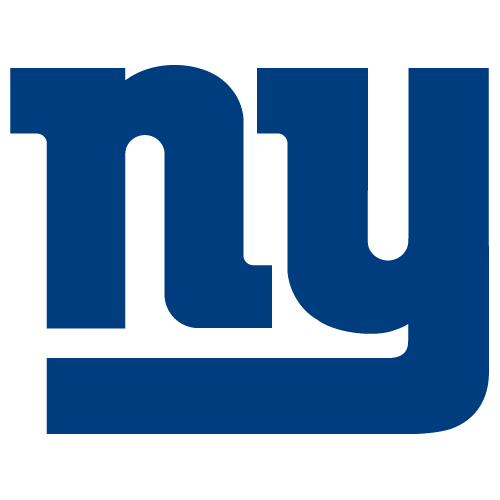 Drafted: ROUND: 2 - Pick Number: 43 (NYG)
Draft Profile: Bio
As a high school player Wan'Dale Robinson played running back who totaled 8,582 yards from scrimmage with 118 offensive touchdowns, gaining 6,795 yards, averaging more than 11 yards per carry while scoring 97 rushing touchdowns. He also caught 102 passes in his career for 1,787 yards and 21 touchdowns. He was one of five finalists for the 2019 All-American Bowl Player-of-the-Year award, which is presented annually to the nation's most outstanding high school senior. Was a consensus four-star recruit coming out of high school - ranked as the nation's No. 2 all-purpose back and was the top player in Kentucky.

As a freshman, he caught 40 passes for 443 yards and two touchdowns while rushing for 340 yards and three scores with 40 catches and 443 receiving yards this was the most by any true freshman in Nebraska history. He received an honorable mention as an All-Big Ten selection.
In 2020 he led the Huskers with 51 catches and 461 receiving yards despite playing only eight games and splitting duties at running back. Robinson was named to the Paul Hornung Award Watch List for the nation's most versatile athlete
In 2021 he transferred to Kentucky in the SEC to play with QB Will Levis and play full-time receiver and impressed from the outset logging 94 receptions and 1164 yds with 7 TDs. In 12 games during 2021, Robinson had five 100-yard games which ranks second on the UK single-season list. He was rewarded with an All-SEC First Team selection by PFF as a result.
Scouting Report: Strengths
Super explosive athlete, with total versatility to play both as a running back or wide receiver
Plays fast and confident. Covers a lot of ground in the short half of the field and is slippery after the catch.
Good vertical and can out-jump defenders for tough contested catches
Has very good initial burst to beat coverage at the line of scrimmage with the quick-twitch moves to redirect in any direction and create separation.
Keeps his feet active and eyes up to dodge traffic quickly and easily. Has excellent straight-line speed to be a breakaway threat at any level. Will initiate contact and runs through high tackle attempts but isn't overall a powerful player
Despite only one full year as a full-time receiver he runs good routes
Fits a zone system, can sift through oncoming traffic and explode through tiny creases and cutback lanes. Elite, darting stop-and-go acceleration. Dangerous in the open field.
A savvy, natural pass-catcher with reliable hands and very good focus. Snatches the ball out of the air and shows the concentration to make acrobatic catches look easy
Ideal slot receiver who combines speed, balance, quickness, vision, and crisp cuts to leave defensive backs and linebackers in the dust
Experience at running back has made him a slippery runner with elusive footwork. Has little to no wasted movements between the reception and burst upfield.
Scouting Report: Weaknesses
Only one full year as a full-time receiver means he is still is learning the position and has a limited route tree
Robinson is just 5'11" and 185 pounds - NFL defenders may be able to knock him off his route because of his slight frame.
Short arms limit his catch radius and can be dominated by bigger corners
Probably limited to being a slot receiver at the next level - may be too small to play outside
Does not always use his hands to secure deep throws, allowing the ball into his pads and chest.
Scouting Report: Summary
Wan'Dale Robinson is an intriguing prospect in the mold of Arizona Cardinal dual-threat Rondale Moore. He can happily play as a back or WR but will be looked at as a playmaking slot player in the pros.
He is explosive, with fantastic agility with soft hands and surprising strength - however he is still very inexperienced as a receiver and will be viewed as a little risky to be picked in the first two rounds of the 2022 NFL Draft.

We look at Robinson as good value in the third round who will likely be viewed as a nice multi-role player with a chance to become an excellent starting receiver at the next level.
Wan'Dale Robinson percentiles vs other Wide Receiver's
(NFL Combine historically - higher value represents better perfomance)
How other scouting services rate Wan'Dale Robinson (Overall Rank)
All Scouts AverageOverall Rank
80.9
All Scouts AveragePosition Rank
14.0