Alec Pierce WR Cincinnati | NFL Draft Profile & Scouting Report
Alec Pierce WR Cincinnati
NFL Draft Profile & Scouting Report
Last Updated:

03/04/2022

Draft Year:

2022

40 time:

4.41 seconds (81%*)

Age:

23.4

DOB:

05/02/2000

Measurables:

Height:

6-3 (79%*)

Weight:

211 (74%*)

Hands:

9 (31%*)

Arm:

33 (71%*)

Span:

79 (80%*)

Forty:

4.41 (C) (81%*)

Shuttle:

4.28 (C) (38%*)

Ten Yard:

1.58 (C) (39%*)

Vertical:

40.5 (C) (95%*)

Broad:

129 (C) (92%*)

Three Cone:

7.13 (C) (22%*)

Bench:

DNP

(C)

- NFL Combine

(P)

- Pro Day

(O)

- Other

(HS)

-Estimated from High School Combine

For an explanation of how the (HS) data is calculated see

this article

*Percentile calculated on how any given stat would rank at the NFL combine historically in the player's position group (Higher value represents better perfomance).

NFL Combine & Pro-Day Results
Last Updated:

03/04/2022

Draft Year:

2022

40 time:

4.41 seconds (81%*)

Age:

23.4

DOB:

05/02/2000

*Percentile calculated on how any given stat would rank at the NFL combine historically in the player's position group (Higher value represents better perfomance).

NFL Combine & Pro-Day Results
Overall Rating:

83.1 / 100

Game performance weighted rating
QB Rating When targeted:
130.0
Hands:

66%
Short Receiving:

74%
Intermediate Routes:

76%
Deep Threat:

80%
Blocking:

60%

Overall Rank:

#94

Position rank:

#16

College Games:

37

College Snaps:

1675

Grade:

247 RATING: 86/100

Grade:

RIVALS RATING: 5.5 (90%)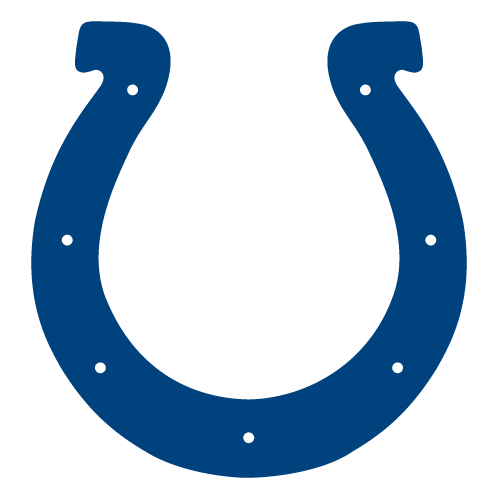 Drafted: ROUND: 2 - Pick Number: 53 (IND)
Draft Profile: Bio
Alec Pierce grew up in Glen Ellyn, Illinois and attended Glenbard West High School, where he played football, volleyball, basketball and ran track. As a senior, he caught 25 passes for 372 yards and five touchdowns with three sacks and four interceptions on defense and was named the Most Valuable Player of the West Suburban Conference Silver Division. Pierce was rated a three-star recruit and committed to play at Cincinnati over scholarship offers from 16 other programs.

He played in 11 games as a true freshman and spent most of the season as a special-teams player.
In 2020 Pierce played in all 14 games, making 13 starts at wide receiver while averaging a team-high 17.6 yards per reception and was second on the squad with 37 catches for and two touchdowns
Pierce only played six games on the season due to injury in 2020. He finished with 17 receptions for 315 yards and three TDs and led UC with an 18.5 yards per catch average. Finished with six catches of 20 or more yards, including a season-long 45-yard strike from QB Desmond Ridder in the AAC Championship game.
A quality season in 2021 led to national attention for PIerce as he chalked up highs in receiving yards (867) and receiving touchdowns - his 17.34 yards per catch is the fourth-highest ever for a UC receiver in a single season. As a result, he received All-AAC Second-Team honors and more notably was named to Bruce Feldman's Freak's list.
Scouting Report: Strengths
Long athlete with impressive frame, top-level catch radius, and top-end speed, and excellent leaping ability. In high school, Pierce jumped an amazing 45'11 in the triple jump
He's an athletic freak and was No. 46 on Bruce Feldman's annual Freak's list. Feldman wrote that "The 6-3, 213-pound Pierce broke the program skill position record by deadlifting 675 pounds. He broad jumped 11 feet, vertical jumped 40 inches, ran a 4.45 40 and 4.14 in the shuttle."
Strong runner with the ball with enough agility to make defenders miss in the open field.
Has good body strength to squirm out of tackles with the coordination to maneuver his frame between defenders.
Can box out defenders with strength and long arms
A versatile weapon, proving to be effective inside in the slot and outside on the perimeter. Makes plays at all levels of the field.
Explosive as he releases off the line and can dominate press/man corners
Does a nice job locating and tracking deep passes and is a legitimate vertical threat. Willing to go up and attack the ball making regular circus catches
Very good blocker on run plays - almost like having an extra tight end
Very good hands accepts, the ball fluidly on most throws, and is ready to make a play afterward. Makes catches in traffic, even going up over taller defenders with vertical and toughness. Has had an impressive 117 QB rating when targetted over his college career making him Ridder's best friend
Often used on deep routes, getting separation down the sideline or over the middle on crossing routes by extending his arms rather than pure speed.
Has elite balance tight-roping the sideline and in-and-out of his breaks, showing excellent start-stop ability and burst.
Scouting Report: Weaknesses
Has never really put up top-level numbers at Cincinnati - his best year was 2021 where he made 52 receptions with 873 yds in 15 games. This is despite being the featured receiver on a top NCAA team with Ridder at QB
His hands are on the whole decent but he has some concerning drops and has concentration - turning to run before he's hauled the pass in
Does not have a developed a route tree and tends to round them off
Sometimes looks more athlete first and receiver second - not always fluid and natural-looking in his routes
Has a similar playing style and athletic profile to Jaxonville WR Matt Jones from 2005 - who never made the jump from college athlete to NFL receiver
Does not always use his hands to secure deep throws, allowing the ball into his pads and chest
Scouting Report: Summary
Alec Pierce has been shooting up draft boards lately as teams have become more aware of his super-athletic talents. He's got ideal size for an outside receiver, elite top-level speed, impressive vertical ability, and has the strength to outmuscle smaller corners. He however doesn't always look like a natural receiver and is still growing into the position, he also doesn't have the reliable hands you would look for on a high pick - which makes him a bit of risk. He's very much a boom-bust prospect at this point.

We rate Pierce as a 3rd round pick in the 2022 NFL Draft. He blew up the combine with an amazing performance as expected and in doing so increased the chance a team falls in love with his athletic potential and overdrafts him.
Alec Pierce percentiles vs other Wide Receiver's
(NFL Combine historically - higher value represents better perfomance)
How other scouting services rate Alec Pierce (Overall Rank)
All Scouts AverageOverall Rank
78.8
All Scouts AveragePosition Rank
13.0