Calvin Austin III WR Memphis | NFL Draft Profile & Scouting Report
Calvin Austin III WR Memphis
NFL Draft Profile & Scouting Report
Draft Year:

2022

40 time:

4.32 seconds (96%*)

Overall Rank:

#72

Position Rank:

#11 (WR)

Height:

5-9

(4%*)

Hands:

9 1/8 (30%*)

Date of Birth:

03/24/1999

Age:

23.10

NFL Combine & Pro-Day Results

*Percentile calculated on how any given stat would rank at the NFL combine historically in the player's position group (Higher value represents better perfomance).
Draft Year:

2022

40 time:

4.32 seconds (96%*)

Overall Rank:

#72

Position Rank:

#11 (WR)

Height:

5-9

(4%*)

Weight:

173

(3%*)

Hands:

9 1/8 (30%*)

Arm:

35 0/8 (99%*)

Age:

23.10

DOB:

03/24/1999

NFL Combine & Pro-Day Results

*Percentile calculated on how any given stat would rank at the NFL combine historically in the player's position group (Higher value represents better perfomance).
Overall Rating:

84.4 / 100

Game performance weighted rating
QB Rating When targeted:
108.6
Hands:

66%
Short Receiving:

79%
Intermediate Routes:

85%
Deep Threat:

83%
Blocking:

54%

DRAFT PROJECTION:

3rd

Position rank:

#11

College Games:

39

College Snaps:

1617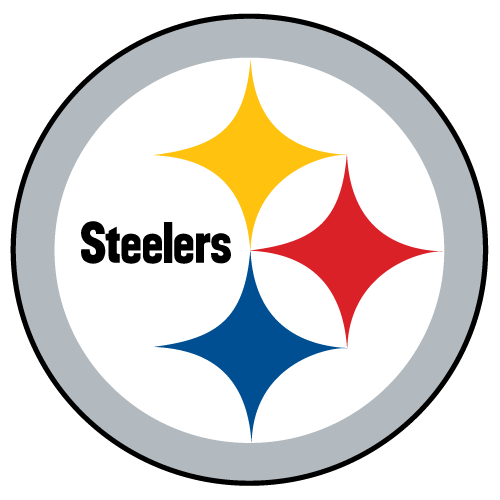 Drafted: ROUND: 4 - Pick Number: 138 (PIT)
Draft Profile: Bio
Cavin Austin was a three-year member of the varsity squad at Harding Academy in Memphis. For his career, he made 74 catches for 1,513 yards and 24 receiving TD and also rushed for 558 yards and eight more scores. From 2015-17 was the Commercial Appeal Best of Preps Boys Track and Field Athlete of the Year. He helped lead the Lions to a TSSAA D2A state championships runner-up finish in 2017. He was unranked coming out of high school but ran an impressive 4.38 40 at the college scouting combine.

Austin joined Memphis and as a freshman didn't play - he however excelled on the track team where he qualified for the NCAA Outdoor Championships in the 4x400m relay and helped set the 4x100m relay record at the conference championships meet.
In 2018 he played in 11 games but only two catches. He continued his track career and ran a school-record 39.19 seconds in winning silver at the 2019 American Athletic Conference Championships. He Qualified in the 4x100m relay for the NCAA East Preliminaries.
In 2019 he made 17 receptions for 315 yds with 3Tds and on the track, he finished seventh in the 60-meter dash and sixth in the 200-yard dash at the American Athletic Conference track and field indoor championships.

In 2020 as a junior he finally broke out and started all 11 games, recording six 100-yard receiving games, and totaled 63 receptions for 1,053 yards and 11 touchdowns. Austin led the AAC in both receiving yards and receiving touchdowns in 2020, ranking eighth and sixth in the nation. He was rewarded with a first-team All-ACC spot

As a senior in 2021 Austin exploded with 74 catches with 1145 yds and 8 TDs and recorded a 111.1 QB rating when targetted he once again received a first-team All-ACC spot.
At the Senior Bowl practices, he was impressive all week and consistently proved that he was simply too fast to cover.
Scouting Report: Strengths
Has elite Olympic level speed who is likely the fastest player in the entire draft will likely run in the 4.2s
Has improved his game very quickly - from going from being an unused walk-on to a dominant NFL-ready player in just two years.
Austin will probably best project as a slot receiver in the pros who can also play scatback akin to the Cardinal's Rondale Moore, and even has the skills to play outside
A quality well-disciplined route runner who is almost impossible for corners to cover without giving him a large cushion
Amazing quickness with the ball in his hands - he can simply have fun running around slower DBs - it's almost like watching Bo Jackson in Tecmo Bowl
Has very good initial burst to beat coverage at the line of scrimmage with the moves to redirect in any direction and create separation
An impressive quick-twitch athlete with very quick acceleration to reach his top speed quickly and stretch the field. Very good body control and smooth movements
Has a nice bag of tricks as a receiver - he's a jitterbug with a collection of fakes that make every route he runs a surprise for corners
Flashes the foot quickness and toughness to handle slot duties at the next level and lines up all over the field. A danger to go the distance whenever he has the ball in his hands
Has the soft hands any NFL wide receiver coach and quarterback would covet. Tracks the deep ball over either shoulder and brings in passes fluidly without breaking stride downfield.
Does a nice job locating and tracking deep passes and is an impact vertical threat. Willing to go up and attack the ball.
Has a knack for getting open and is a quarterback's best friend - passers just need to toss the ball in his area and he'll come down with it.
Balanced, savvy route runner with top field awareness, setting up and selling routes beautifully.
Combines speed, balance, quickness, vision, and crisp cuts to leave defensive backs and linebackers in the dust.
Scouting Report: Weaknesses
He's a tiny player at 5-9 and 162 lbs - NFL defenders will be able to knock him off his route because of his slight frame
Short arms with a limited catch radius and will be outmuscled from jump balls
Offers very little as a blocker as both his size and strength are limited
Lacks ideal size and strength and is a tiny target with a lean, frail-looking frame. Can be overmatched at the line of scrimmage when physical defenders get their hands on him. Struggles in press coverage and was knocked on his back more than a few times
Scouting Report: Summary
Calvin Austin III will offer an incredible speed upgrade to any NFL team - and the moment he is drafted he could easily become the fastest player in the league. However, he's not just a track guy as he has excellent hands and runs disciplined quality crisp routes. He's like lightning in a bottle and has the skill set to be used in multiple ways - as a scatback, a slot receiver, or in a more traditional outside role.

Austin has very obvious limitations though - he's probably the smallest prospect in the draft. He'll l need to be used in the correct scheme to limit the chance of him being dominated by bigger players and more importantly to try to lessen the chance of him getting hurt.

We consider Austin to be an intriguing prospect who can become more than just a gadget threat at the next level - he has the skills to be an elite NFL deep threat and is well worth a third-round selection in the 2022 NFL Draft.
Calvin Austin III percentiles vs other Wide Receiver's
(NFL Combine historically - higher value represents better perfomance)
How other scouting services rate Calvin Austin III (Overall Rank)
All Scouts AverageOverall Rank
90.8
All Scouts AveragePosition Rank
16.0