Thayer Munford OG Ohio State | NFL Draft Profile & Scouting Report
Thayer Munford OG Ohio State
NFL Draft Profile & Scouting Report
Last Updated:

04/01/2022

Draft Year:

2022

40 time:

5.39 seconds (34%*)

Age:

23.8

DOB:

09/18/1999

Measurables:

Height:

6-6 (86%*)

Weight:

328 (85%*)

Hands:

10 1/8 (60%*)

Arm:

35 1/8 (90%*)

Span:

85 (100%*)

Forty:

5.39 (C) (34%*)

Shuttle:

4.77 (P) (52%*)

Ten Yard:

1.84 (C) (33%*)

Vertical:

22 (C) (3%*)

Broad:

104 (C) (69%*)

Three Cone:

7.74 (P) (63%*)

Bench:

22 (P) (25%*)

(C)

- NFL Combine

(P)

- Pro Day

(O)

- Other

(HS)

-Estimated from High School Combine

For an explanation of how the (HS) data is calculated see

this article

*Percentile calculated on how any given stat would rank at the NFL combine historically in the player's position group (Higher value represents better perfomance).

NFL Combine & Pro-Day Results
Last Updated:

04/01/2022

Draft Year:

2022

40 time:

5.39 seconds (34%*)

Age:

23.8

DOB:

09/18/1999

*Percentile calculated on how any given stat would rank at the NFL combine historically in the player's position group (Higher value represents better perfomance).

NFL Combine & Pro-Day Results
Overall Rating:

80.5 / 100

Game performance weighted rating
Pass Blocking:

76%
Run Blocking:

85%

Overall Rank:

#140

Position rank:

#30

College Games:

46

College Snaps:

2992

Grade:

ESPN RATING: 80/100

OVR Rank:

#41

Pos Rank:

#39

State Rank:

#16

Grade:

247 RATING: 92/100

Grade:

RIVALS RATING: 5.7 (93%)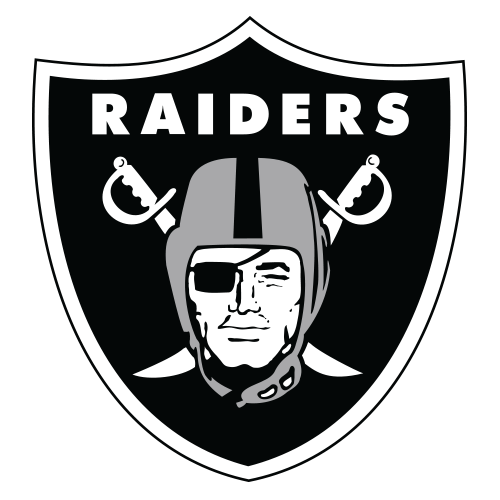 Drafted: ROUND: 7 - Pick Number: 238 (LV)
Draft Profile: Bio
Thayer Munford transferred to Washington High School in Ohio for his senior season and at season's end and was rated as a 4-star prospect by ESPN, 247Sports, and Scout with position rankings at offensive tackle as high as No. 22 by Scout. He was highly recruited and opted to accept an offer from Ohio State.

After playing a total of 202 snaps in 2017, he was made the starter at left tackle for the 2018 season and despite playing 922 snaps he didn't allow a single sack.

In 2019 he saw action on 855 snaps and surrendered 5 sacks and 20 total pressures, in addition, he gave up 6 penalties and received a Second Team All-Big Ten spot as a result. 2020 was Munford's best of his college career - while playing on 512 snaps he didn't give up a single sack and surrendered just 3 pressures all year. He received First Team All-Big Ten honors from the coaches and media at the end of the season.

As a senior in 2021 Munford played well although quite match his outstanding 2020 season. After being over to the unfamiliar position of left guard he gave up a sack and 16 total pressures while playing on 704 snaps
Scouting Report: Strengths
Has ideal length and size for the position (6-5 and 7 foot wingspan)
Solid powerful hands - establishes a good grip while avoiding holding for the most part
Plays with appropriate wide base and intelligence, instincts, and agility to seal the edge. Aggressive extending with power to punch and looks comfortable in space.
He has the quickness and growth potential, long arms, and powerful base to be one of the most popular players in predraft film sessions. If he impresses in private workouts, he could climb draft boards.
Good play strength with a wide base and has the power to drive smaller defenders back
Offers versatility - had more success at LT but will be considered as an inside prospect too
Best on the outside because of his height and athleticism, but is a good puller and capable of blocking on the move.
Dips shoulder and moves his feet to get outside leverage when needed. Strong and low coming out of his stance, effective in short-yardage situations.
Has the feet to adjust when he anticipates what's coming. Effective trapping and bends at the knees with adequate core strength to absorb the bull rush. Can clear a path at the second level if he hits the target.
Scouting Report: Weaknesses
Has inconsistent footwork and body positioning and needs to improve his blocking angles.
Plays a little off balance - leans forward too much while overreaching
Got killed by Adrian Hutchinson in a big game against Michigan - in a possible preview of how he may fair at the next level without more development
Looks unconventional in pass protection and will have to learn the nuances of the pro game
Isn't an elite quick-twitch blocker and his height causes him to be out-quicked. Leaks inside pressure when his technique gets sloppy.
Stops his feet after initial contact, relying on length but allowing the defender to get the corner or spin inside.
Height can be a detriment in short-yardage, defender can get under his pads to hold the line.
A short-area blocker with limited range and doesn't consistently get to the second level. Will play undisciplined at times, especially in space. Lacks a finishing attitude.
Scouting Report: Summary
Thayer Munford offers a lot at first inspection, he's had four years of starting experience at a top football program, has ideal length and overall size, and has displayed versatility having played both guard and tackle. However, his play on the inside in 2021 (after playing the previous three years at LT) left a lot to be desired and so will probably be looked at as a tackle-only prospect.
For Munford to be looked at as anything higher than a fourth-round prospect teams will need to figure out if his 2021 performance was a fluke or the new norm. Expect him to be selected in the fifth round of the 2022 NFL Draft.
Thayer Munford percentiles vs other Offensive Guard's
(NFL Combine historically - higher value represents better perfomance)
How other scouting services rate Thayer Munford (Overall Rank)
All Scouts AverageOverall Rank
122.0
All Scouts AveragePosition Rank
29.0